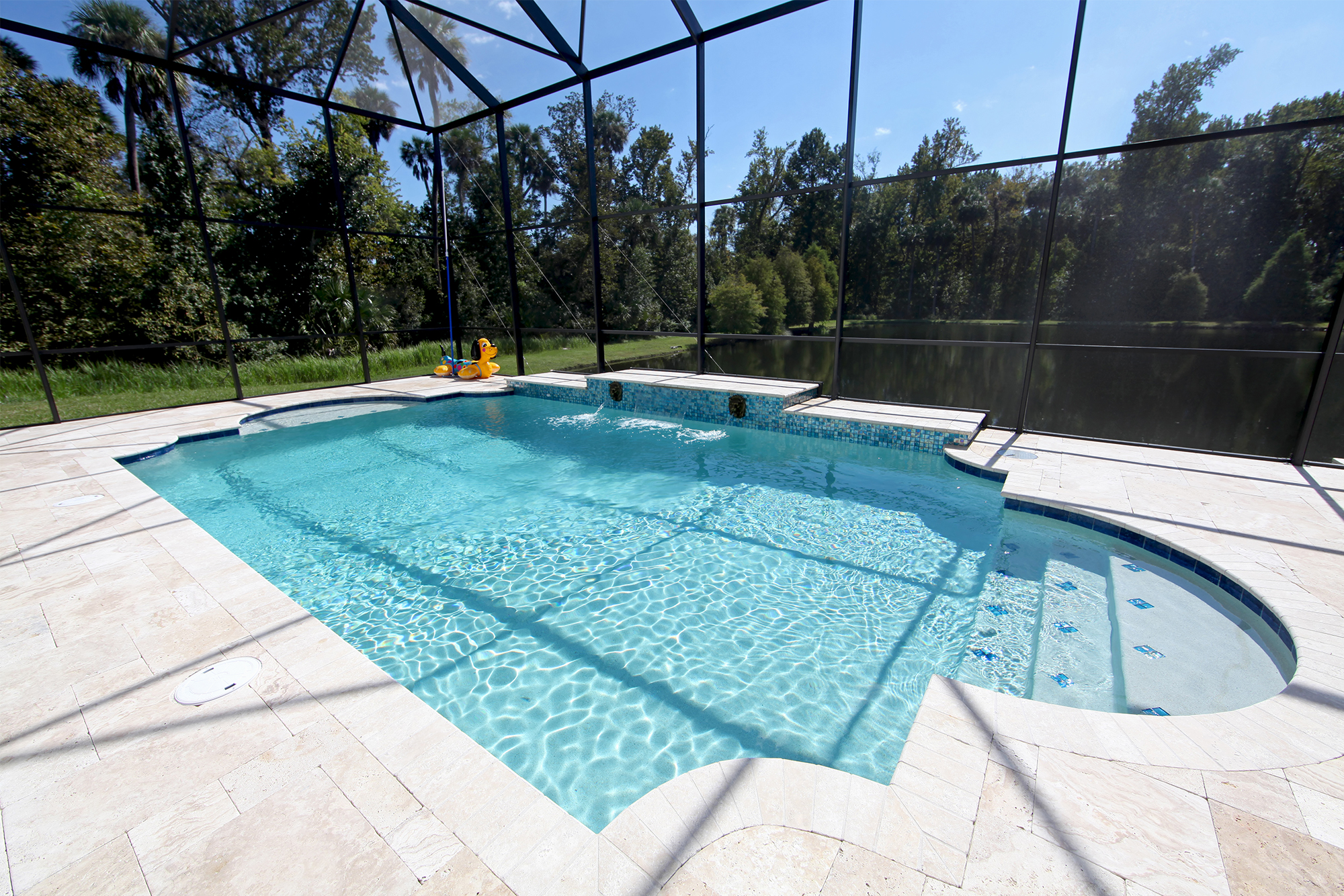 There are plenty of reasons to properly seal grout, concrete and stone surfaces, especially if you want to avoid stains and long-term damage. But did you know that sealing your grout also has important health and safety benefits. You wash and sanitize your hands and wear a mask to prevent spreading illness. This same sort of attention is necessary for the surfaces in your home.
Hard but Not Impervious
Granite is highly durable and scratch resistant, but it isn't impervious and can harbor germs and bacteria where, if left untreated, they can grow and multiply. Natural stone is porous, which means there are tiny pockets (pores) that can collect grease, oils, dirt, and other organic material that feed mold, bacteria and germs. No matter how often you clean and sanitize, if it isn't sealed properly, these pockets of bacteria will continue to grow and spread across the surface. You can't sanitize what you can't reach.
The solution is to seal these openings to prevent organic material from seeping into pores — and keep germs and bacteria on the surface where cleaning and disinfecting are more effective. The same goes for tile — while most tile itself is impervious, the sanded and unsanded grout surrounding the tile is highly porous and requires a sealant in order to make it a cleanable surface. Cleaning an unsealed surface contributes to grout staining as dirt is moved from tile surface into grout pores where it appears as a "dirty" stained grout. If you seek clean, you want a sealed surface to make it a cleanable surface.
Cleaning vs. Disinfecting
Cleaning is quick and reduces the amount of germs, dirt and other impurities from surfaces. But it doesn't kill bacteria — it just wipes them away. Disinfecting uses chemicals and other agents to kill bacteria and germs. Disinfectants must be left on for a specified period of time known as the "residence time" in order to be effective, as it takes "time" to defeat the germs' defenses. Read our previous blog titled Cleaning vs. Disinfecting: What You Need to Know for in-depth information about cleaning and disinfecting. Because you wouldn't want to ingest a toxic disinfectant, it's important to also clean after you disinfect. Disinfectants kill; cleaners clean.
Keep in mind, not all cleaners are created equal. Acidic "natural" cleaners can damage some natural stone. And if your stone is sealed, then it can damage and compromise that seal — and once again give bacteria a chance to develop.
MARBLELIFE offers high-quality sealers for your stone and grouted surfaces. And you can trust that MARBLELIFE cleaners are specially formulated for your surface to safely clean without damaging your seal — or your stone.
Testing Your Seal
One way to test if your countertop is sealed is to add a few drops of water to the surface. If the water beads up, then the surface is well sealed. If the water absorbs into the stone, or the stone darkens, however, it's time to re-seal. Even a surface that's properly sealed and disinfected will only stay that way until it's contaminated again by a person, package, grocery bag or takeout container. In order to stay healthy now and in the future, you need to clean and disinfect properly and on a regular schedule. We have become accustomed to more frequently washing our hands. Similarly, we will become accustomed to more frequently wiping down and cleaning our commonly used surfaces.
Call your local MARBLELIFE stone and tile care specialist today for a free estimate to seal any stone, tile or concrete surface in your home. And visit our online shop to purchase one of our high-quality, proprietary sealers.