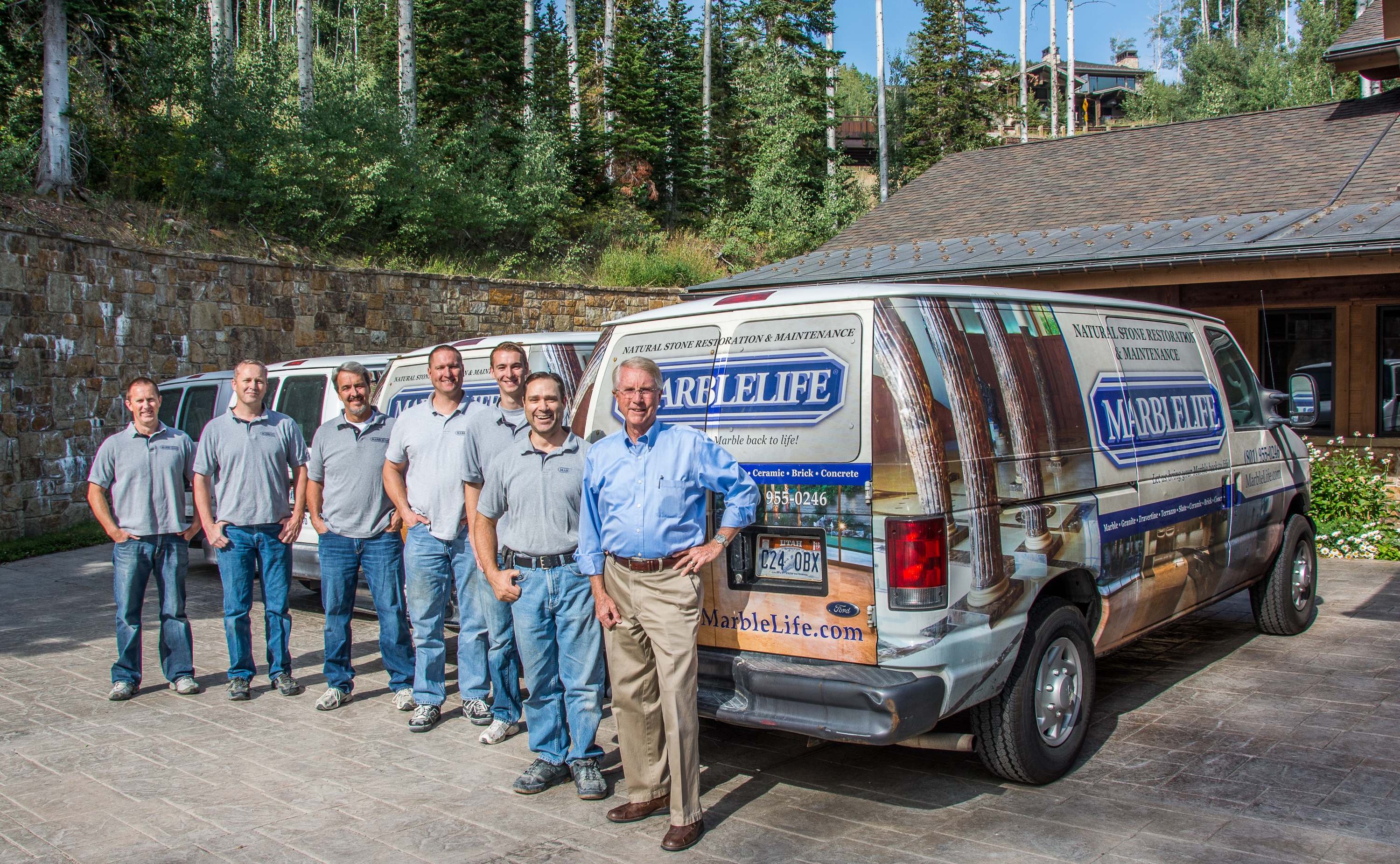 Join the MARBLELIFE Team
Great Pay that automatically adjusts as you grow!
Great Working Conditions!
Great People!
Great Place to start a lifelong career with the recognized industry leader.
Plus, opportunities for company car and benefits.
Career growth opportunities. Join-Train-Grow.

As a hard surface restoration and maintenance company, we generate WOW results on every project every day.

If you are looking for a craft that you can be proud of, this may be your calling.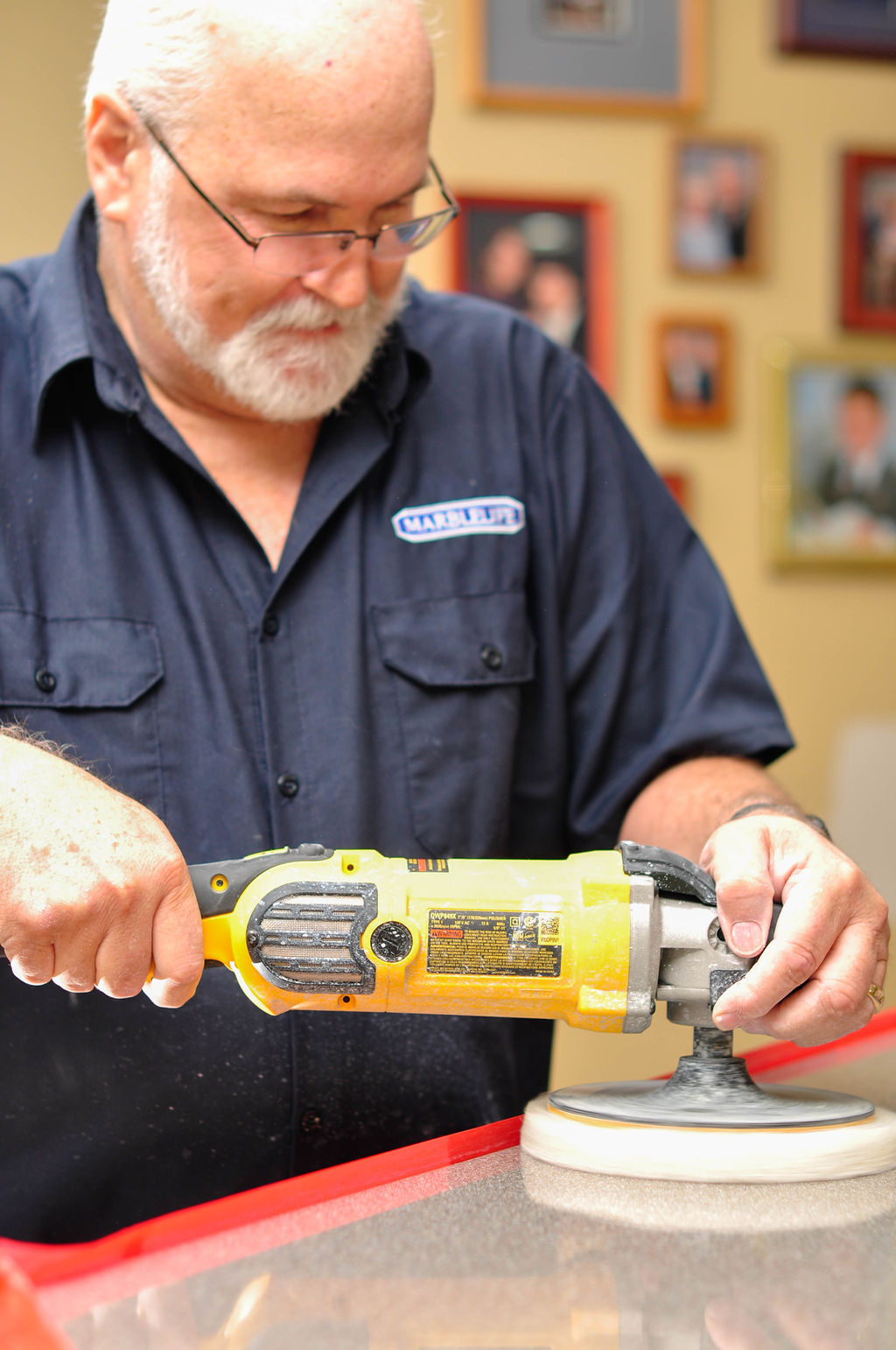 Earning:
Craftsman
Starting candidates earn $15/hr., graduate training at $17/hr. within a month, and generally are making $20-25/hr. within 6 months. Where else can you see a 15% increase in a few weeks, and potentially a 40% increase within 6-months, with a pay program that auto-adjusts with inflation as well. In addition, opportunities exist to capture additional commission based pay on additional services sold.

Sales People
Earn base pay plus commissions on sales.
Residential and Commercial (repeat) sales potential with unlimited upside.
Land a national account and you can capture 5% of sales across the country, in addition to regular commissions on local opportunities.

We TRAIN, so no experience is necessary.
As the technology leader, we continue to advance restoration technology. Our team members are provided training to understand why what we do works, versus a recipe. As such, our team members are industry experts on completion of training. If you are looking for a craft that can enable you to grow with a company that can provide career advancement throughout our national network of offices, this may be your calling.

We provide a variety of restoration, maintenance and care services to residential and commercial customers. As such, you might be restoring a damaged residential counter today, and a hotel floor the next day. Rest assured, we train.

The position requirements include:
Dependability, honesty, and integrity. If you are a person of character, you may have a lifelong career with MARBLELIFE.
Comfortable speaking with homeowners or building managers where we will be working.
Comfortable working with your hands.
A desire and willingness to learn. No experience is necessary; we will train the right candidate.
Ability to lift equipment weighing 90+ lbs in and out of the back of a commercial van during set-up and end-of-day take down.
A valid driver's license and a clean driving record (no DUI's).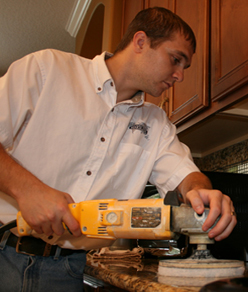 You will:
Learn to operate a variety of floor/hand machines.
Learn how to restore and care for stone, tile, grout, and concrete surfaces. If you like the idea of converting a damaged surface to a better-than-new beautiful surface that your client will immediately recognize and appreciate, this is likely to be a fulfilling position for you.
Learn how to transition a bare concrete surface into a polished surface, or to coat and transform it into something entirely new.
We provide:
Full-time YEAR-ROUND employment.
Flexible hours.
Weekends are NOT required, however if you are interested in weekend work, we can accommodate and schedule accordingly.
Day and Night shift positions are available.
Work in many different environments (residential and commercial).
Work environments are generally Air Conditioned, though some of our new services may require exterior work be done from time-to-time as well.
Once qualified to run your own projects, access to a company vehicle.
Ability to increase your pay as you increase your productivity. As such, as you master your craft and improve your efficiency, your average hourly rate automatically increases. Most of our craftsman make more than $20/hr within 6 months of starting.
Ability to augment your pay with add-on additional sales (not required, but as an additional earning potential).
A Career path with the industry leader. Enter as technician or sales person and you can become a Master Craftsman, enter management and even run your own office.
An environment where not only does your voice, opinion and ideas matter, but a company environment engineered to leverage the strengths and input from each team member. 30-40% of our annual productivity advances across the system are generated in the field as we continue to work to improve and advance processes. We long ago recognized that great ideas can come from anyone at any time, and by building a company culture that nurtures and encourages input, we can all grow together. These learnings are then shared across the company, enabling each member to become more productive and increase their average pay per hour.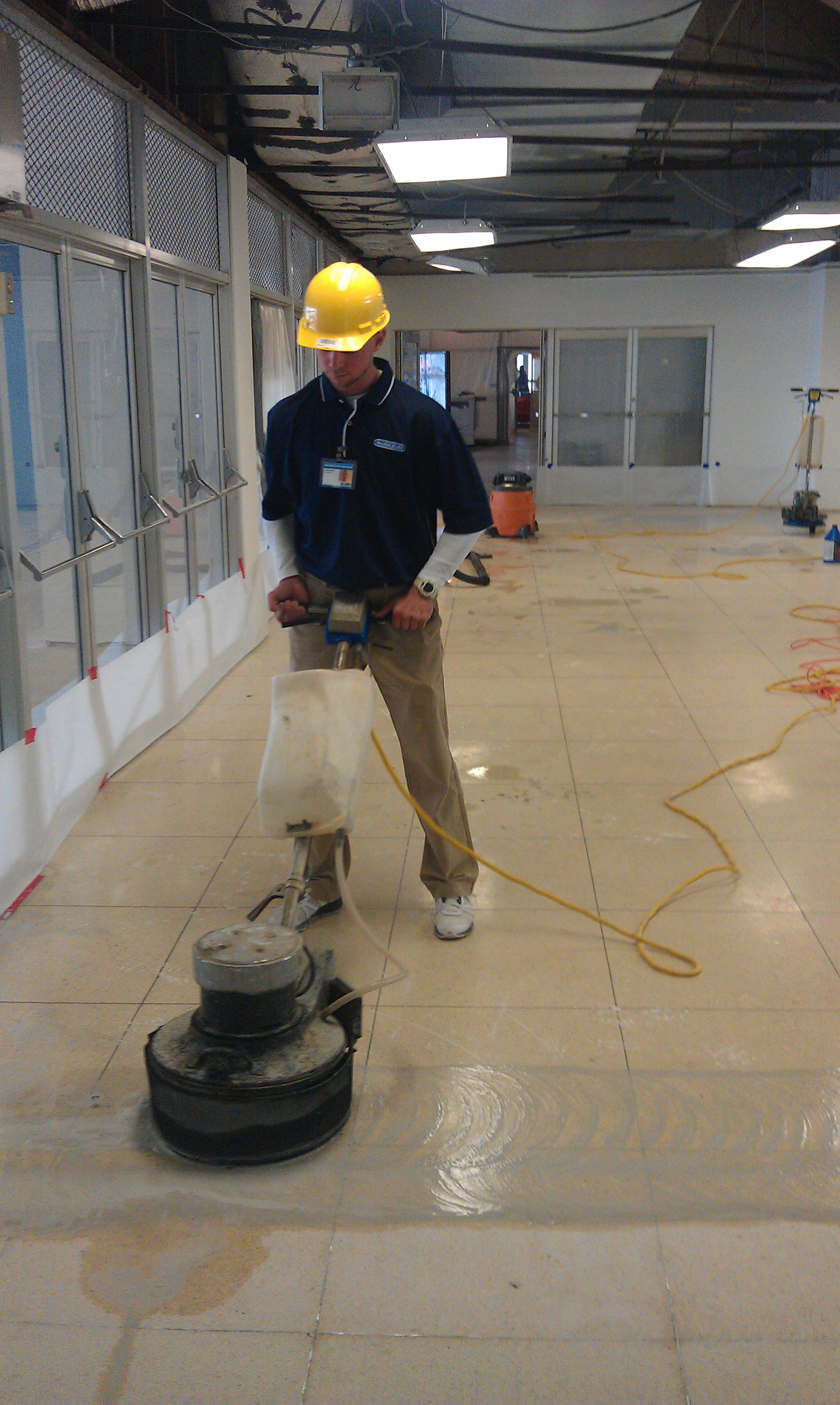 There are more plumbers in your hometown than there are specialty restoration craftspeople throughout North America.

--Alan Mayr, President of Marblelife.
It is rare that MARBLELIFE hires outside trained craftsman, as it takes more time to re-train them than to train a new person in MARBLELIFE's state-of-the-art techniques. On average, when we do train a person with experience, we can increase their productivity by 30-40% within the first week, once they understand and master MARBLELIFE's techniques. As the largest hard surface restoration company in North America, we have a growing need for quality people of integrity, and can provide a life-long career path and craft.

Starting candidates earn $15/hr., graduate training at $18/hr. within a month, and generally are making $20-25/hr. within 6 months.

Our employees earn themselves raises automatically as they increase productivity. Trained independent team leaders can also earn access to their own company vehicle.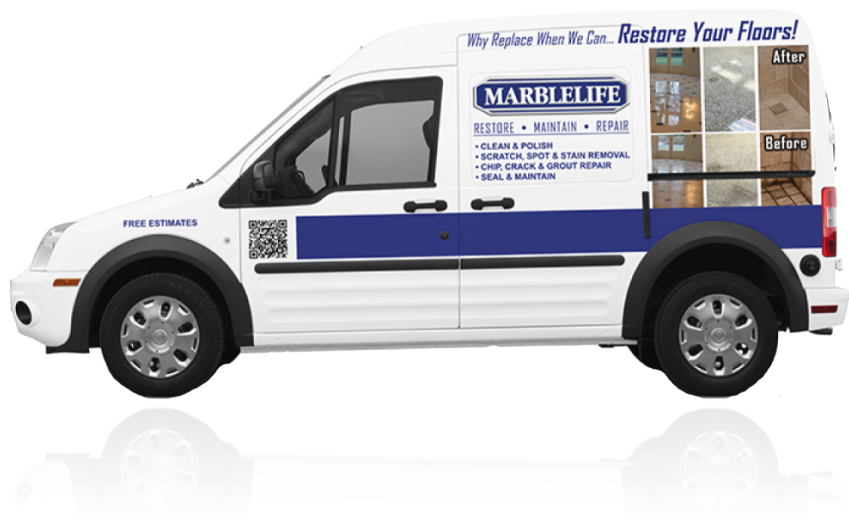 We generate WOW results on a daily basis with a set of quality services you can be proud of in a specialty career.

Check out our before-and-after galleries on our website and ask yourself if you would be proud to share these results with those important to you.

MARBLELIFE Trained craftspeople go on to careers as Master Craftsman, Salespeople, Project Leaders, Operations Managers and General Managers, in a company where each of our officers started out with the same training you will go through when you join the team.

If interested in learning more, give us a call at 888-795-0655. We look forward to continuing the conversation with you.

Seeking financial freedom? Comfortable directing yourself? Enjoy selling and problem solving? Can be hands-on when needed? Break-out and control your own destiny!

For more information on becoming a MARBLELIFE Franchise Owner, please visit us here: MARBLELIFE® Franchise Opportunities. New & Existing Territories available!
Apply Now