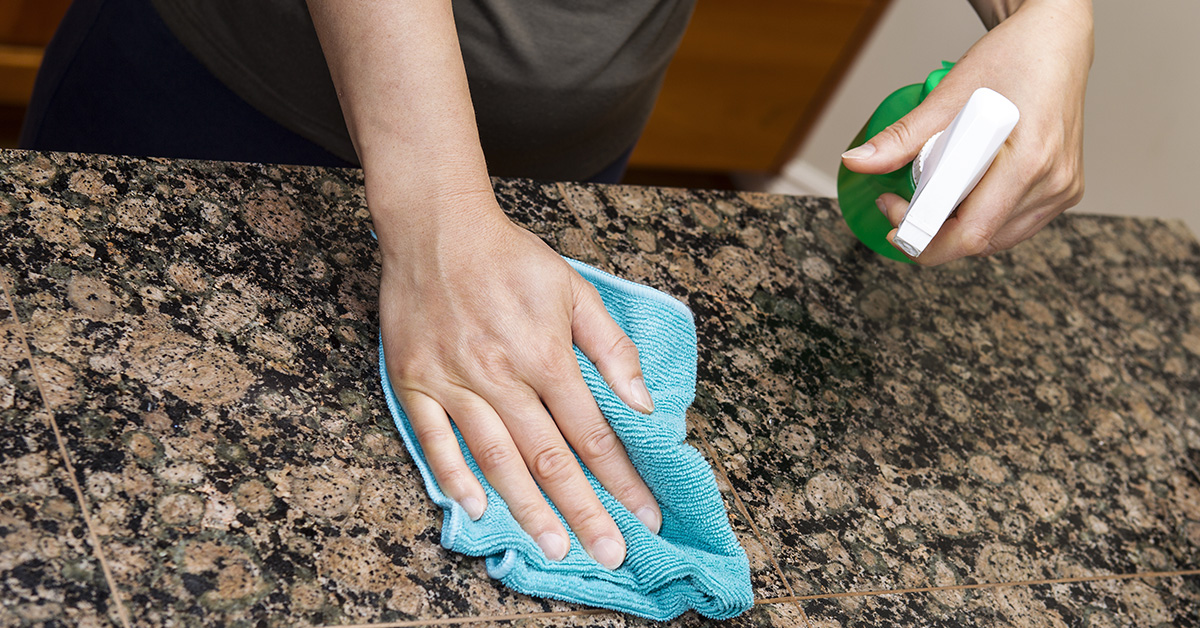 Cleaning and disinfecting are both necessary, but fundamentally different, processes to promote a healthy environment. They are complimentary — but not interchangeable.
The goal of cleaning is the removal of germs, dirt, and other impurities from surfaces. Cleaning does not kill germs as such. However, what it can do is lower their numbers on surfaces. And by doing so, you decrease the chance of spreading them. You always want to clean surfaces first before disinfecting. Disinfecting, on the other hand, kills or neutralizes bacteria and viruses but may not completely remove them.
Soap and water are effective cleaning agents to combat COVID-19, but the quality and duration of the act is important. For example, the Centers for Disease Control (CDC) recommends that you wash your hands for at least 20 seconds, which is approximately the time it takes to sing "Happy Birthday" twice. Here's how and when to wash hands according to the CDC.
Disinfecting, on the other hand, is the use of chemicals or other agents to kill germs. Disinfectants won't necessarily clean a dirty surface or remove the germs on it. However, by killing germs on a surface after cleaning through disinfecting, it can lower the chances of contamination.
Note that while chemicals are the most common method of disinfection, non-chemical substances such as UV light can also be used. Here's a list from the EPA website of products that meet their criteria for use against SARS-CoV-2, the virus that causes COVID-19.
Just as with cleaning, it's important to disinfect using effective products and proper techniques. Here's a link to CDC guidance for cleaning and disinfecting.
One critical aspect of effective disinfection that's generally not emphasized enough is the amount of time a disinfectant needs to stay in contact with a given surface in order to work. Technically, this is called the "residence time." It's very important that you follow the directions for whatever disinfectant you're using for not only how much product to apply and at what concentration, but also how long to let it sit in contact with the surface.
Once your surface is disinfected, clean it once again to remove residual disinfectant. This is even more important for surfaces that will be used for food preparation. Afterwards, dispose of paper towels that were used to wipe the surface. Never put your hands in a trash receptacle where you've disposed paper towels used for disinfecting. Wash your hands one more time once you've finished the entire process.
Note that the CDC guidelines above are focused on household settings and are meant for the general public versus healthcare or other public settings. Remember to always clean, disinfect, then clean again. And know that MARBLELIFE® is here for you during the crisis and after. And now you can "clean-it-forward℠" with MARBLELFE's convenient 4 oz. spray bottles that let you clean wherever you go. Let's take it to the enemy. Clean-It-Forward says with a spritz or two of an appropriate cleaner to the targeted multi-use surface we intend to touch, we can clean that surface and in so doing remove a potential Covid-19 infection point, making the world a little safer for those that visit that surface after us. Let's be proactive and take the fight to Covid-19 for a better world. Click here to find out more.