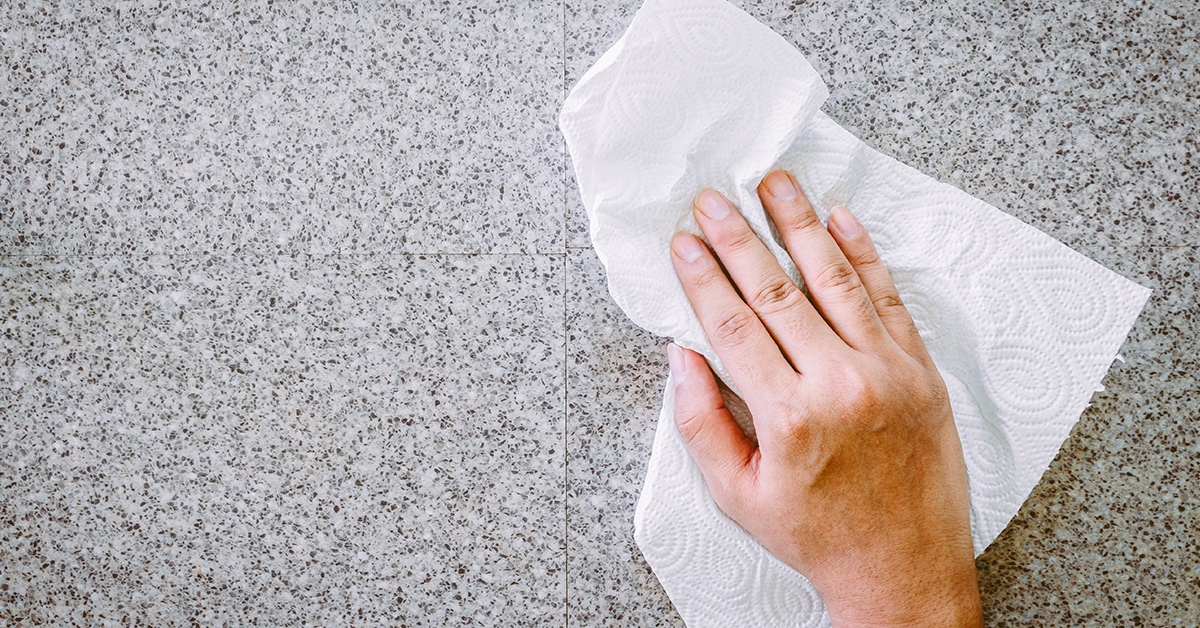 You're being really careful, staying away from person-to-person contact and crowded spaces to avoid COVID-19. But you're probably coming into contact with other people's germs in ways you haven't even considered. Sources of secondary contact are everywhere — and you need to stay vigilant, especially as many areas of the country open their economies.
Here are some areas where you should be particularly diligent. For maximum protection, wash your hands or use hand sanitizer after coming in contact with any of these surfaces even if you use gloves or paper towels as a barrier when handling.
COVID-19 Contamination Hot Spots
Gas stations. Keep a roll of paper towels in the car to handle the pump and toss the sheet away as soon as you're done — but be sure to use hand sanitizer after your fill-up as well.
ATMs: Again, a paper towel offers a convenient barrier between your hands and potentially contaminated buttons or touchscreens.
Grocery stores. Use disinfectant wipes to sanitize shopping cart handles or the seat if you're going to rest your purse in it.
Car washes. While riding through exterior washes may be fine, it's probably not a good idea to let someone else clean your interior.
Mailboxes. Unless you have a dual-entry box, open with paper towels. Also, wash your hands after handling mail.
Commercial doors. Consider changing door handles for now. For example, our warehouse has replaced hand-turn knobs with push bars to reduce contact surfaces.
Soda fountains. You may be using a disposable cup and straw for that pop, but think about how many other people have likely touched that dispenser before you filled your cup. Grab a napkin to touch the machine, and always wash your hands or use hand sanitizer before eating or drinking.
Public restrooms. Consider cleaning the door knob immediately on entry so that you have one less thing to worry about after washing your hands. Also, use a paper towel to turn off the faucet if it isn't automated. Washing your hands won't mean anything if you touch a contaminated surface before you leave.
Remember there's a difference between cleaning and disinfecting — and they're both important when it comes to combatting COVID-19. Read this blog to learn more about how to combat coronavirus in your home. Also, gloved hands can still spread the virus to other surfaces or yourself, so be sure to wash your hands or use hand sanitizer after carefully removing gloves — and never touch your face while wearing gloves in a potentially contaminated environment.
You and your family can now take MARBLELIFE cleaners with you anywhere you go in our convenient 4 oz. personal spray bottles to help protect yourself as well as "Clean It Forward" for the person after you to help fight COVID-19 in your community — click here to learn more: https://marblelifeproducts.com/product-category/clean-it-forward/.