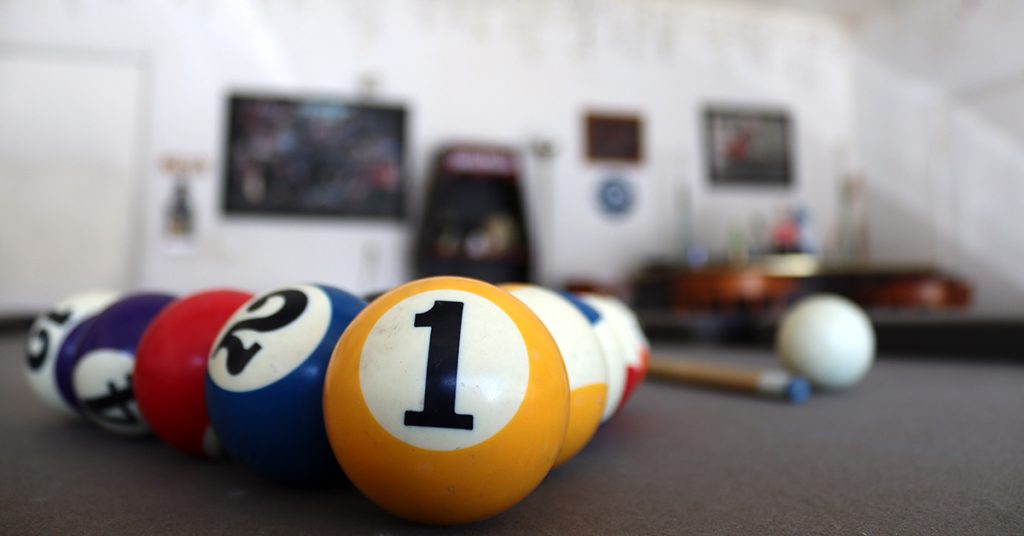 It might just be the ultimate Father's Day present; the one thing every dad, stepdad, dad-to-be or father figure wants deep down — a man cave of his very own. Man cave has become modern shorthand for a room to host the hobbies and mementos of the home's resident father, papa, bro or dude.
It's more than just a den — it's a dedicated retreat. And transforming a previously unused or utilitarian space, like a garage, into a man cave means you don't have to worry about anyone else's notion of what the room is supposed to be.
The simplest man cave might only need a lawn chair and beer cooler, but like cave men, the man cave has also evolved. Consider themes like:
Sports Fan. Comfy chairs with cupholders, a big screen TV, a fridge for snacks, posters and sports memorabilia from favorite teams. Go the extra step and dig up pictures of Dad's glory days playing varsity football to display.
Movie Buff. A garage can be the perfect place to screen new films and watch old classics. Add a surround sound system to take full advantage of the resonance of the space and include a microwave and a stash of popcorn.
Make your man cave a showcase for his sports car or motorcycle — an inviting place for him to tinker under the hood or just admire his prized possession. Hubcaps and old license plates can make great décor for this theme.
Clean and organize a workspace, put up a peg board for convenient tool access, and find the space to set up a chop saw. Consider storage for things like lumber and sheet goods and organizers for screws, bolts, washers and nails.
One of the most important considerations when creating a man cave is the floor. Most man cave spaces — like garages, basements and sheds — have a basic concrete floor. While that is a utilitarian and durable surface, it's highly porous and subject to staining from grease, paint spills, road dirt and general wear and tear. Let MARBLELIFE® be the first step in your man cave makeover:
Clean. Your local MARBLELIFE® pro can provide expert concreate cleaning, using proprietary products designed specifically to lift grime and grease from concrete floors.
While MARBLELIFE® can fill and repair cracks in concrete, your local pro can take it one step further and put an EnduraCrete surface over your existing concrete. This treatment can transform the space with a variety of color, style and texture options that are easy to clean and maintain. You don't have to live with broken or stained concrete when it can be refreshed and handsomely tailored to your use in less than 48 hours.
Transform. Showcase your sports car by parking it on a floor with an ENDURACHIP or MARBILIZED coating. MARBLELIFE's family of Enduracrete Coating styles and options provide high durability finishes perfect for a man cave that still needs to serve as a functional garage. It's engineered to hold up to high traffic while giving you exceptional stain resistance performance and style.
Your local MARBLELIFE® pro is your go-to man cave consultant. They'll stop by and give you a rundown of all the service and product options — including concrete polishing, sealing and anti-slip treatments — and provide an in-home (or in-cave) estimate. Surprise Dad this Father's Day with a gift you know he'll treasure for years to come.
[caption id="attachment_630" align="alignnone" width="300"]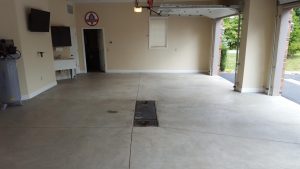 Before[/caption]
[caption id="attachment_631" align="alignnone" width="300"]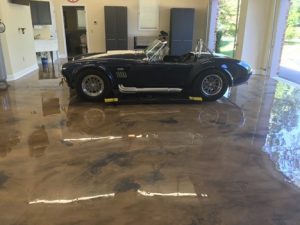 After[/caption]