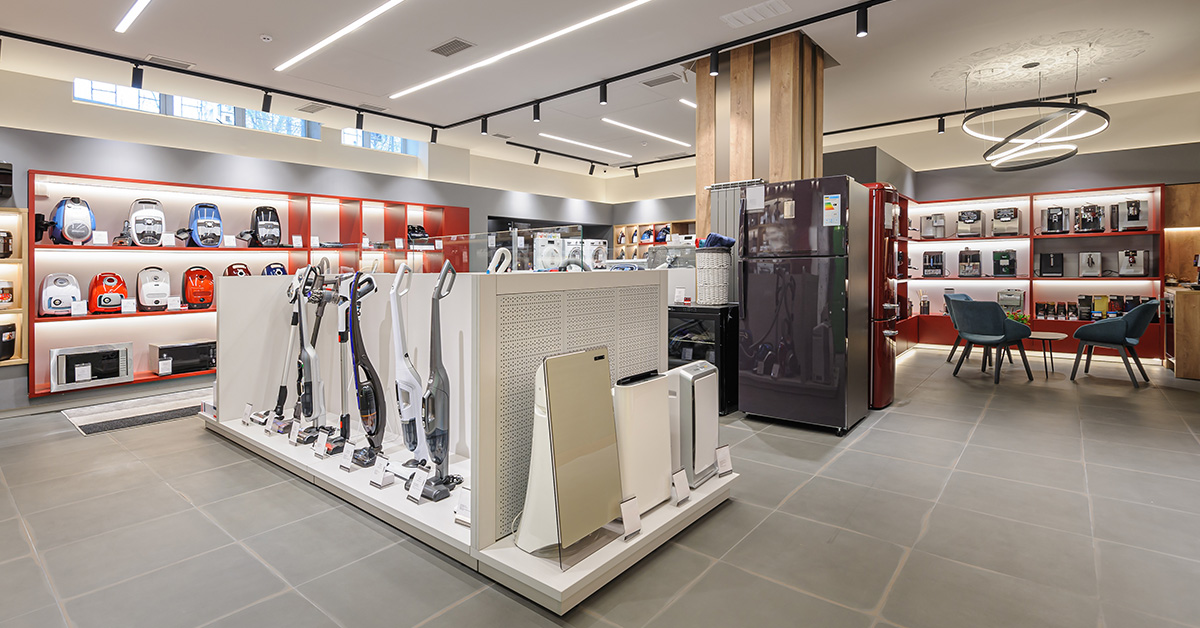 While some people may have thought the pandemic was a death knell for brick-and-mortar retail, Forbes is reporting just the opposite. After spending so much time at home in front of their computers, people are more excited than ever to be out and about when shopping. And the magazine points to research that indicates a whopping 85% of consumers intend to do more in-store purchasing this year than last.
While more consumer intent bodes well for retail owners and managers, it won't matter how many people are out shopping if your store isn't prepared for an uptick in foot traffic. Get retail-ready by providing an exceptional and inviting customer experience from the moment they walk through the door. Your MARBLELIFE® craftsmen are ready to help ensure your commercial space is one everyone enjoys visiting — and coming back to.
Here's our retail-ready checklist.
Make a great first impression with an attractive, elegant entryway. Marble and stone polishing, as well as professional sealing, can help your store or restaurant make a memorable first impression. Because marble is porous, it needs to be properly protected after installation and restoration. MARBLELIFE® is the industry leader when it comes to cleaning, restoring, maintaining, polishing, and protecting marble surfaces. Our experts can discuss a variety of cleaning and sealing options, tailored to the needs of your commercial space.
If you want to take your marble or granite entryway to the next level, Ultimate Marble floors provide a stunning finish, eliminating grout lines and creating a consistent, uniform plane that's a breeze to clean and maintain. MARBLELIFE® professionals can transform your marble floor into a seamless and sophisticated surface. Your space will even feel lighter and brighter with this reflective and refined surface treatment.
Protect your floors from the moment customers walk in. New floor mats will spruce up your entrance while also protecting your floors and saving your cleaning crew time and effort. Proper mats prevent tracked-in dirt, and anti-slip mats are extremely helpful from a safety perspective on those inevitable rainy and snowy days to come.
Entrance mats should account for two strides, so for the best results, you want an indoor mat and an outdoor mat. Indoor mats should be completely closed underneath, so particles drop down onto the bottom layer and can be dumped outside. Exterior mats, on the other hand, should have open backs, so dirt drops through the mat and can be swept off the outdoor surface.
For a personalized touch, many businesses choose to add company logos to their mats.
MARBLELIFE® offers a variety of styles and sizes, as well as a number of customization options, on our website.
Don't let high-traffic areas reveal themselves. You may have a ton of foot traffic — but your floors shouldn't show it! From vinyl to concrete, MARBLELIFE® can bring your floors back to life.
VinylGUARD single-application, indoor, ceramic floor coating is durable, cost-effective and environmentally friendly. It doesn't scuff or require stripping or buffing. Eliminating buffing helps reduce airborne particle transmission, which is why many hospitals, schools and restaurants choose this option.
MARBLELIFE® EnduraCrete anti-slip coating does its job on concrete floors without sacrificing any design points. Treated concrete surfaces can still be smooth, shiny and attractive while greatly reducing risk for your customers or clients.
Avoid the biggest turnoff of all. No one — and we mean no one — likes a dirty restroom. And while yours might be immaculately clean, if there's a hint of tile or grout stains, it won't look clean, or feel clean, to customers.
Along with tile comes grout and the problem of grout staining. There is nothing that puts people off more than a floor that does not look clean. It raises questions on hygiene throughout the establishment. We all have a list of properties and restaurants we will never return to because they did not keep the bathrooms or the floors clean. This problem can be addressed and is usually not a cleaning issue. MARBLELIFE® can explain why you are struggling to keep this area clean, correct it so that is no longer an issue, and restore a clean new appearance without downtime or dust. Once complete, the grout is clean and appealing, reflecting the quality of your establishment. You still have to clean it though, but now, it will be easy.  MARBLELIFE® ColorSEAL treatments restore your tile and grout, eliminating the appearance of dirt and grime. The best part? It won't stain again.
Welcome Customers with Stunning Surfaces
Turn new customers into repeat customers by providing a clean and inviting in-store experience. Contact your local MARBLELIFE® team to schedule a free on-site consultation before the retail season kicks into high gear.
Source
https://www.forbes.com/sites/jiawertz/2022/05/28/shifts-in-consumer-behavior-driving-in-store-traffic/?sh=32cdbb6042d3