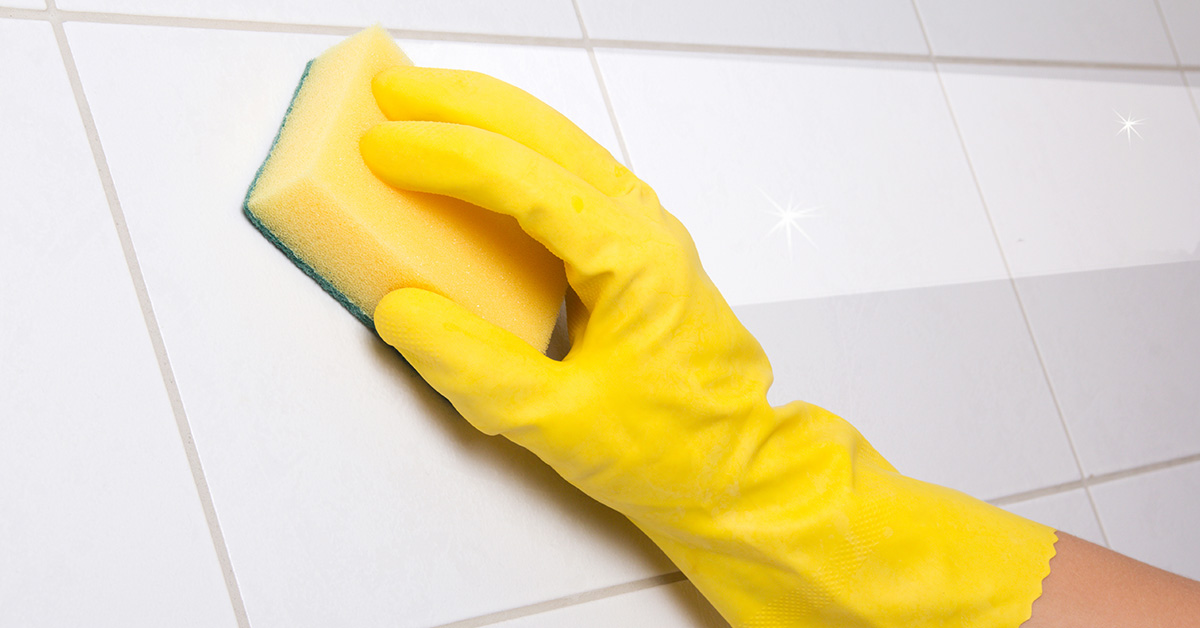 Maintaining a safe, healthy working environment remains a top priority for commercial property owners and managers. After all, not only are you having to adjust your maintenance practices according to shifting pandemic protocols, but you also need to convince tenants to not Zoom out of their lease when it's up for renewal. Despite COVID-related sanitation concerns, the top sticking point for your tenants remains the same: restrooms.
This is no surprise. Respondents to the Building Owners and Managers Association's Annual Office Tenant Survey labeled "appearance of bathroom floors (grout)" as their No. 1 complaint for the past 10 years. The restroom is an area where employees expect maximum cleanliness' and they may interpret stained grout as negligence even if your janitors diligently clean these facilities. Also, if a tenant's client or visitor needs to freshen up before a meeting, restroom stains can quickly blemish their professional image.
Building managers like you have enough worries without having to clean and reclean restrooms. So why not solve this problem for good? MARBLELIFE® is so confident of our products and services that we guarantee them (see website for details).
MARBLELIFE Product Guarantee
MARBLELIFE ColorSEAL and TileLOK solutions revitalize high-traffic surfaces. For stained grout, there's ColorSEAL. Dirty grout becomes unsightly when the grout seal is compromised. After a full cleaning, ColorSEAL reseals your grout while giving it a fresh, new look, whether it's a return to the original color or by choosing one of 270 custom colors. TileLOK gives tired and worn, dull ceramic a revitalized new glossy appearance as it reglazes the tile to its original appearance while imparting easy to clean, anti-graffiti and anti-mold properties. It also enhances slip resistance, making it an investment in safety. It is literally better than new. And best of all, your tired, dingy bathroom can be restored to brand new without dust or tile replacement. Tenants will be amazed. One day it's dull and dirty, and the next it's brand new and inviting. They'll recognize that management and owner care enough to take meaningful action to make their building cleaner and safer.
Our guarantee: If you're not satisfied with these or any of our other products, and you live within 50 miles of one of our locations, we'll send a MARBLELIFE® professional over to troubleshoot the problem at no charge.
MARBLELIFE Service Guarantee
With MARBLELIFE®, you won't have to worry about messy tile restoration or replacement jobs that can inconvenience tenants and disrupt their operations. MARBLELIFE® teams can usually complete TileLOK and ColorSEAL applications within approximately eight hours. Yes, we can cure your restroom woes overnight! Additionally, MARBLELIFE® follows the sanitation standards of your facility and works in conjunction with your existing janitorial staff, providing guidance to maintain like-new results longer.
Our guarantee: You won't have to restore your floors again as long as we're a regular part of your maintenance program.
Best-in-Class Service for Your Tenants
MARBLELIFE® can expertly maintain all the hard surfaces in your commercial property while providing peace of mind that our amazing results will stay that way. We take pride in the excellence of our services and our client relationships — some of which have lasted more than a decade. Contact your local MARBLELIFE®professional for a free on-site consultation for your office or commercial property today.