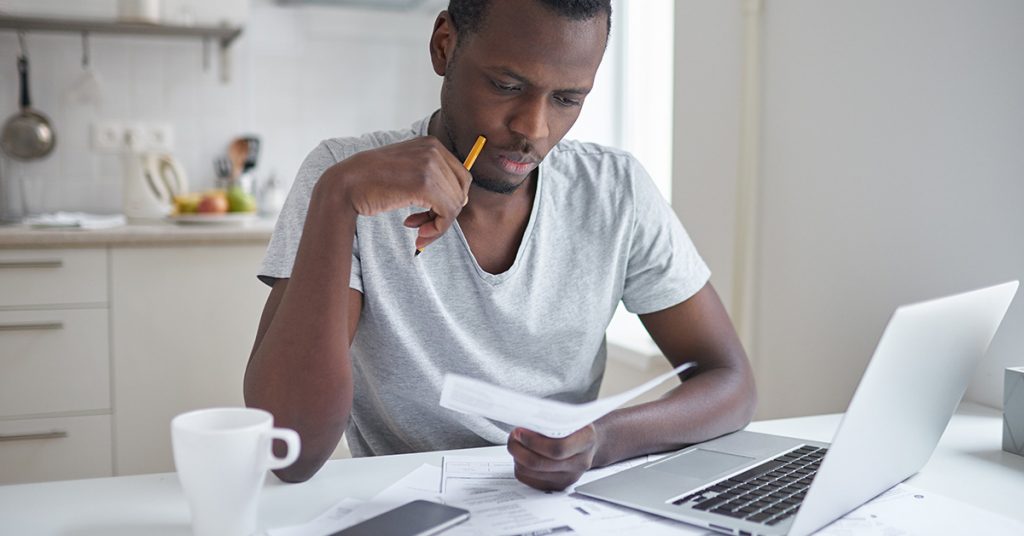 It feels like things are getting more expensive by the minute for everyone lately — and commercial property owners are no exception. When times are tough, just keeping your property running and making ends meet can feel like an uphill battle. But getting big results from your maintenance and property improvements doesn't always mean writing a big check. Help preserve your income stream by trying these simple strategies to reduce costs and attract new tenants.
Invest in Repairs to Avoid the Cost of Replacement
Inflation and supply chain issues are driving up the costs of remodeling projects. If your floors and other hard surfaces suffer from lack of proper upkeep, it may be better to restore and refresh what you currently have rather than start anew.
MARBLELIFE® is your partner in professional stone and tile repair, providing expert hard surface recovery for everything from your entryway to your bathrooms, and anything in between. Your local MARBLELIFE® pro can expertly blend repairs so they're imperceptible. Our professional polishing can bring sparkle back to dull, lifeless floors. We can remediate tile, vinyl, natural stone and synthetic hard surfaces so they look like they were just installed.
Even when tiles can't be salvaged, you may not have to replace your floor. Your MARBLELIFE® team knows how to properly lift out and replace damaged portions with extras you have on hand without affecting surrounding tiles. After finishing and polishing, it'll be hard to figure out which tiles were replaced.
Attract and Retain Tenants with an Impeccable Facility
Over and over again, the Building Owners and Managers Association (BOMA) cites dirty and unsightly bathroom floors as the No. 1 complaint of commercial tenants. But dingy flooring doesn't necessarily mean you need to fire your cleaning crew — the problem could be grout that's not cleanable in its current state. Grout is porous, and dirt and grime can settle in so that no amount of scrubbing can improve it.
MARBLELIFE® can help take your bathroom tile and grout back to a pristine, like-new look with professional cleaning and restoration. We first lift out dirt and grime embedded deep within grout and remove old products that have built up to achieve a deep-down clean. Our MARBLELIFE® ColorSeal service locks in that clean with a penetrating sealer that can also change your grout's color in an instant. Tired of grimy, stained grout? No problem — we can bring it back to white! If you want your tenants to be sticky — and not your floors — trust the pros at MARBLELIFE® to care for them.
Reduce Costs with Better Maintenance Practices
It's getting harder to find and retain qualified janitorial staff, and endless hours of cleaning — and recleaning — to get the same lackluster results is never a bargain. MARBLELIFE® can get you and your crew back on track with maintenance support for big jobs and product support for everyday needs.
Vinyl floors are a great example: No matter what your crew does, they can't seem to get the scuffs out, leaving you with a worn floor and a frustrated team. MARBLELIFE® VinylGUARD is a high-tech, proprietary "roll-on" coating that gives vinyl a new, glossy finish, while also leaving it easier to clean and maintain. You can get a great new look with superior anti-slip performance and help eliminate frustration for your maintenance team. VinylGUARD won't scuff and doesn't require buffing or periodic stripping because it never needs to be waxed. Call your local MARBLELIFE® office to learn more about this treatment and receive a free onsite estimate today.
Get the Most Out of Your Building
The wrong cleaning practices and products cost you time and money, and they can even cause damage to the very surfaces you're trying to preserve. Lower your costs and improve your results by doing things right — with a little help from your local MARBLELIFE® pro.
https://marblelifeproducts.com/product/marblelife-marble-cleaner-intercare-concentrate-gallon/
https://marblelifeproducts.com/product/intercare-marble-cleaner-concentrate/
https://marblelifeproducts.com/product/tile-grout-floor-cleaner-concentrate/