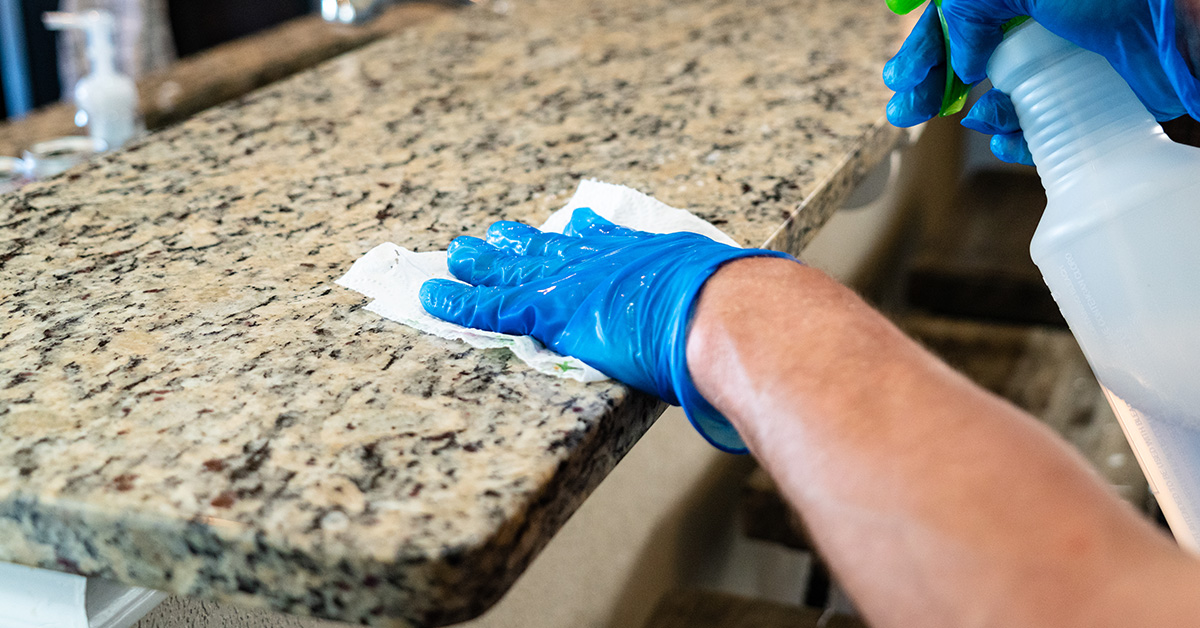 If you own or manage a commercial property, you face a lot of challenges on a daily basis. MARBLELIFE® can be a vital member of your maintenance team and help you achieve cost-effective, superior results. Here are a few tips to keep your property in tip-top shape by cleaning smarter — not harder.
Prevent vinyl problems before they happen. MARBLELIFE® offers solutions that can help prevent stains and scuffs so that your crew never even has to treat them. VinylGuardtm replaces wax with a durable vinyl coating that eliminates unsightly scuffs and the need for buffing and stripping, saving you time and money.
Prevent tracked-in dirt. Extend the life of your floors and your janitorial dollar. Placing a quality spaghetti-style mat at every entrance to your building traps dirt before it ever has the chance to get tracked in. A good floor mat can reduce floor wear and maintenance requirements. All mats are not created equally. The right kind of mat captures particulate matter, preventing it from being advanced in by the next set of feet, effectively halting the creation of surface scratches by removing the scratch creator—dirt and dust. Most people don't realize that it isn't feet that cause scratches and wear. Instead, the damage is from the dirt, sand and dust ground under repetitive foot traffic into the floor.
Most mats transfer dirt from the bottom of your shoes to the top of the mat, which can become futile when the next pair of feet picks the dirt right back up again. Better mats let dirt fall into or through the mat so it can't be tracked in. Interior mats should be closed-backed with a spaghetti texture, so dirt is easy to dump out periodically without needing to beat or clean them. Exterior mats should be open-backed so dirt and rainwater can easily pass through. Roll back the mat and simply sweep up collected dirt and debris periodically. You will be amazed how effective a proper dirt-trapping mat can be. MARBLELIFE® can custom-size mats for any building, including those that display your company name and logo. You can purchase a MARBLELIFE® mat for your commercial property here.
Stop struggling with stained grout. MARBLELIFE® can provide a permanent solution to stained grout based on an understanding of how and why grout stains. MARBLELIFE® ColorSEAL Solutions eliminates the cause of stains and returns your tile floor to a cleanable condition. Not only will your floor be clean, but it will also be easier to clean in the future. With ColorSEAL, we can turn even the dirtiest, grimiest grout bright white or any other color.
Maintain building health. Do you have worn ceramic tile? MARBLELIFE® can reglaze the original, restoring a brand-new appearance in a day. MARBLELIFE® TileLOK, used in combination with MARBLELIFE® ColorSEAL grout treatments, creates a surface that's much easier for your crew to clean and disinfect. The combination also imparts anti-mold properties as five years of independent testing can demonstrate. And to further enhance safety, TileLOK also helps confer anti-slip and anti-graffiti properties to floors.
Our crews have the expertise to handle large jobs like airports and theme parks without difficulty. We can also work with your regular maintenance crew by providing recommendations for between-service cleanings. Whether you need a one-time restoration or regular maintenance, we can help. Call your local MARBLELIFE® commercial property professional today for your complimentary building health assessment and commercial maintenance consultation today.