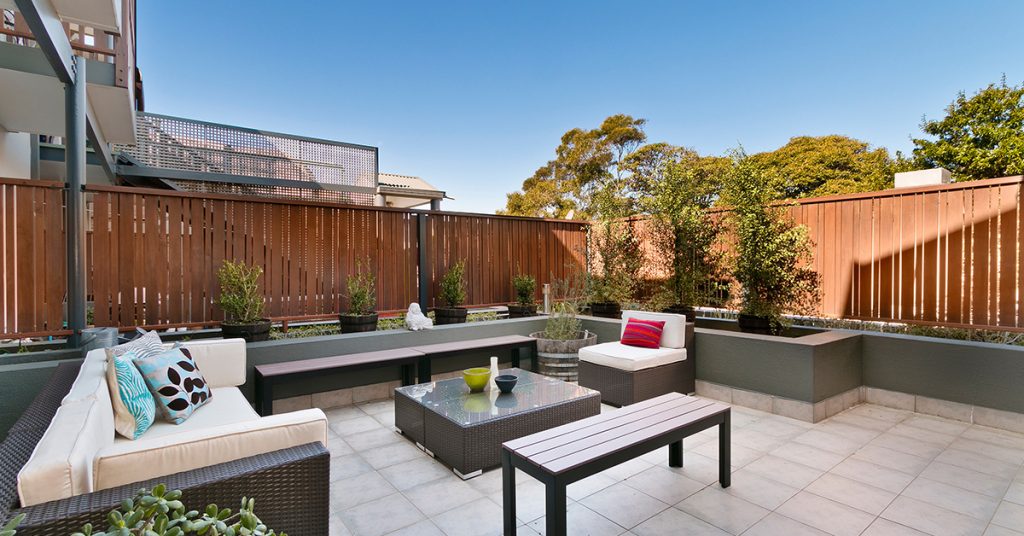 Ah, summer. Those easy, breezy, lazy days and wonderfully warm evenings are upon us. Whether you look forward to family barbeques, driveway pickup basketball games, pool time or just hanging out on the porch, now's the time of year to take inventory of your hardscaping to ensure your walkways, sidewalks, decks and driveway are ready for all those fun summer activities.
Outdoor hard surfaces often need annual care. As you take stock of your property, you'll likely find at least a few areas that need attention. From concrete driveways to stone pavers to slate pathways, you may have a variety of hard surfaces in your front- and backyard. The good news is MARBLELIFE® is your one-stop shop for summer hard surface prep.
Natural Stone Care
It may be surprising that everyday cleaners can actually do more harm than good to natural stone surfaces, such as slate, flagstone, travertine and marble. Trust the pros at MARBLELIFE® to strip away old debris, coatings and mold with the proper cleaning products and techniques to restore your stone's original luster. Once thoroughly cleaned, technicians can apply a sealant to ensure your surface's brilliance will last.
When it comes to damage, MARBLELIFE® technicians can often repair and restore individual stones while keeping them in place. We can fix chips, cracks and broken stones and blend them back into the surrounding areas. And if your stone cannot be repaired, MARBLELIFE® can usually remove the broken stone and replace it with extra material you have on hand.
Give Your Concrete and Pavers Some TLC
Concrete surfaces wear over time and need deep cleaning, repair and restoration. Foot traffic and the stress of mechanical pressures or poor installation can compound damage. Spalling is more common in colder climates, where the freezing and thawing of intruded water can result in a surface chip. This occurs when water is able to penetrate the substrate and then freeze. As ice expands when it forms, it can create enough pressure to pop off the stone above the water, creating a spalled surface. Spalling should be addressed at the first sign of trouble because it will continue to worsen until the problem is fixed.
MARBLELIFE® specialists use their EnduraCrete line of products and technology to effect repairs and prevent it from happening again. First, they remove the damage and refill weak, loose and broken sections. Then the surface is resealed to keep moisture, petroleum and de-icing salts from penetrating. The most common trouble areas are often underneath downspouts that allow water to run over concrete driveways or sidewalks.
Once the surface is stabilized, we can look for ways to enhance it. If you'd like to liven up dull surfaces with a vibrant color change, EnduraCrete's concrete stain options offer almost any look you can dream up. This amazing color technology is affordable and easy to maintain.
Polished concrete is one of the fastest-growing floor surfaces in America. Concrete is no longer the base surface that must be covered. Instead, it forms the showpiece that can be polished, color-dyed, or coated. EnduraCrete overlays transform dull concrete by adding a beautiful, textured finish to plain, utilitarian surfaces. Your run-of-the-mill concrete sidewalk can easily mimic elegant brick or flagstone. Besides improving the look of concrete, EnduraCrete overlays can help reduce slips and falls by imparting non-skid properties, making it a great choice for pool decks and patios. Polished concrete can also turn a garage into a showroom floor designed to show off one's treasured classic car or replicate a white Carrara marble finish. Today, concrete is but the pallet on which your creativity and MARBLELIFE Enduracrete expertise come together.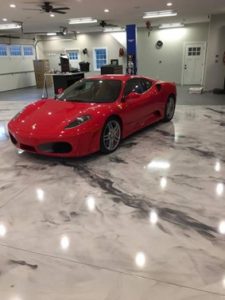 Ready, Set, Summer
Get your outdoor areas staycation ready: Call your local MARBLELIFE® pro for a free consultation, and let us create and implement a care plan to spruce up your summer space. Then all you need to do is fire up the grill. We can improve that also with our polishing technology. (And we like our burgers medium-well — with cheese, in case you were wondering!)
[caption id="attachment_640" align="alignnone" width="300"]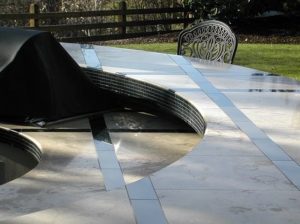 Before[/caption]
[caption id="attachment_641" align="alignnone" width="300"]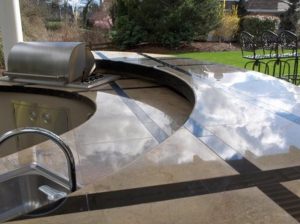 After[/caption]
[caption id="" align="alignnone" width="300"]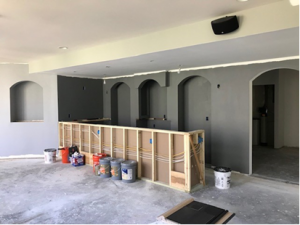 Before[/caption]
[caption id="attachment_642" align="alignnone" width="300"]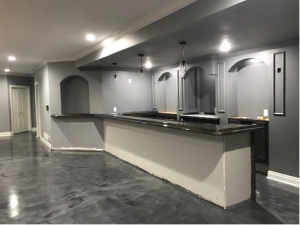 After[/caption]