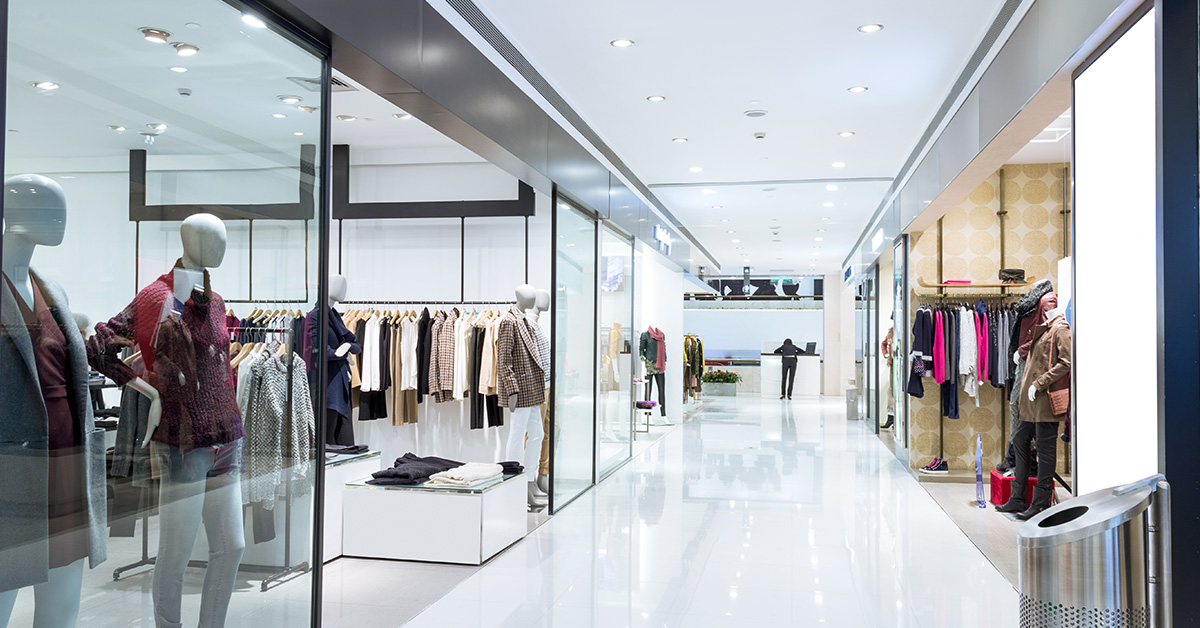 As consumers return to stores and restaurants after more than a year of online deliveries, one thing is certain: cleanliness remains king. While sanitizing became a top priority during the COVID-19 pandemic, there's strong evidence that clean shopping environments and dining spaces continue to have a significant impact on customer behavior and satisfaction.
"Today, with so many other shopping options, consumers want to be rewarded when they make the effort to walk into a store," said Joan Verdon, Senior Contributor at Forbes. "A dirty, disorganized store says the retailer doesn't care — about the store or the shopper."
Post-pandemic shoppers have high expectations that the retailers they visit care enough to keep them safe, and providing a clean, maintained space is a key indicator of that. If consumers don't feel a business is concerned about their safety and well-being, they won't linger — and may not return. Don't we all have a mental list of establishments we will not return to simply due to the condition of their store or bathroom?
There are numerous factors in retail that are uncontrollable. The pandemic certainly demonstrated that. But cleanliness and maintenance absolutely can be, especially with a little help from your local MARBLELIFE® pro. What most store owners and managers may not realize is that a damaged surface appears "dirty." Clean may be the absence of dirt and grime, but a "clean appearance" means eliminating what creates an appearance of "dirty." No amounting of cleaning will repair damage, but MARBLELIFE® can. Help your cleaning crew deliver on your need for clean; call MARBLELIFE® to restore a "cleanable" surface.
Common types of commercial cleanliness and maintenance issues:
Dirty bathrooms
Tracked-in dirt
Broken fixtures
Poor lighting
Unclean surfaces
Filthy grout
Poor air quality
Musty, unpleasant odors
Scuffed vinyl
Stained and damaged floors
A recent survey of more than 1,500 consumers showed that 70 percent have had a negative experience with a messy store. Shoppers face dirty bathrooms with broken toilets, unorganized shelves and burned-out light bulbs. Over two-thirds say they've walked out of stores because they were untidy or disorganized. There's a lot of pent-up shopping demand after 18 months of pandemic restrictions. And many buyers are tired of merchandise arriving in boxes on their front porches and yearn for a return to an enjoyable, in-store shopping — and purchasing — experience. The one thing you don't want to do is stifle that desire.
The bottom line: Don't cut corners when it comes to cleaning and maintenance for your commercial space.
MARBLELIFE® can:
Restore a "cleanable" undamaged surface.
Maintain tile, stone and concrete floors.
Help vinyl floors resist scuffing and reduce the need for stripping and buffing.
Protect commercial surfaces so they better resist future wear and staining.
Repair and restore a variety of hard surfaces.
Restore stained grout to "better-than-new" condition.
Get your restroom floors sparkling clean.
Help your maintenance and cleaning crews save time.
Store maintenance and cleanliness affect consumers' expectations, and they can make or break a business. A 60-minute wonderful meal in a restaurant with excellent service and ambiance can be neutralized by a 5-minute visit to a bathroom with stained grout, costing the establishment positive reviews, referrals, return business and bottom-line earnings.
Contact your local MARBLELIFE® professional for a free on-site consultation and building-health assessment. Keep your business clean, safe and inviting — so you can keep those cash registers ringing.
Source:
https://www.forbes.com/sites/joanverdon/2019/06/10/cleanup-in-aisle-5-messy-stores-not-e-commerce-killing-bricks-and-mortar/?sh=196ac5c26355