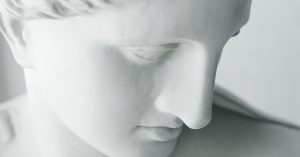 It's been said the work of art is already in the block of marble — and that the sculptor just releases it. This lush, classic stone conveys timeless beauty, impeccable quality and luxe living. But what often surprises people about marble, which has a history as a construction material that dates back to 438 B.C., is that it's one of the softer stones. This makes it easier to work with, and its veining rewards the user with a varied and beautiful appearance, making it a traditional favorite.
Because it's relatively soft, marble can be scratched or chipped, and its porous nature can easily stain. In fact, some designers steer their clients away from installing marble countertops in their kitchens for this very reason. As with most things, knowledge and understanding makes what might be deemed impossible quite manageable. It's possible to maintain and preserve the stunning sophistication of marble surfaces by following proper care guidelines and using the right cleaning products and a good-quality sealer. Understanding why these are needed and the reality that not every product has been designed for such surfaces is the first step in selecting your cleaner. It is a common misconception that all cleaners are alike. In fact, 20% of all residential stone restoration is needed because the homeowner cleaned with an inappropriate cleaner. The right cleaner makes things easy, but the wrong one can create thousands in restoration bills.
MARBLELIFE® has tips and tricks of the trade to help keep your marble looking marvelous — even in high-use areas such as countertops and entryways.
Classy Countertops
To keep marble countertops looking their best, use trivets or hot pads as a barrier between hot dishes or pans and your surface. Immediately wipe up spills and never use acidic cleaners — even "all natural" ones. Also avoid "clean and shine" products, as they often include oils or waxes that can trap dirt and leave a residue that will attract dirt. Instead, trust MARBLELIFE® Marble and Travertine Cleaner to care for fine marble surfaces. Manufactured by the only company that also performs marble restoration services, it is formulated to avoid the many root causes MARBLELIFE® has identified through its 30+ years of experience fixing cleaning-created damage.
Also avoid the use of an abrasive pad or cleaning solution. MARBLELIFE® designed a MARBLELIFE® Soap & Scum Remover with an abrasive designed to be harder than soap but softer than the stone surface so it can cut through dirt but disintegrate when it encounters the harder marble surface. With this unique product, you can hear and feel when it has completed the cleaning process and freed the surface from build-up.
Superior Sealers
Sealing is another necessary preventive measure for unresonated countertop surfaces, and MARBLELIFE® strongly recommends this treatment after installation or restoration. Penetrating sealers enhance stain resistance by filling in the pores of the stone and protecting its natural beauty. Instead, topical sealers can alter the gloss level and deepen the color of surfaces. They may look good initially but prove expensive when the surface needs to be stripped and re-applied, versus a spot repair or polish achievable with a penetrating sealer. MARBLELIFE® can seal your marble properly, and this affordable service can preserve the look and luster of your stone investment for years to come. Quick and inexpensive, sealing is a smart way to protect your stone. We recommend sealing every two years.
Polished Perfection
First impressions last — and you can improve the appearance of your entryway by polishing, repairing or restoring your marble tile. Whether you want a gloss, semi-gloss, satin or matte finish, MARBLELIFE® can even out or alter and enhance the finish of your stone floor and bring it back to its former glory. For example, if you have travertine in a matte or gloss format, wait until you see satin-finish travertine and how it can soften lighting while delivering a beautiful ambiance. This finish has become a favorite, especially in beachside communities where sand can create scratches underfoot. Satin finish hides sand scratches much more effectively than a gloss floor can.
Remarkable Repairs
Leave it to the MARBLELIFE® pros to fix chipped, cracked and even broken tiles — oftentimes without having to replace them. MARBLELIFE® will blend your repair back into the original tile. But sometimes replacement is what's needed. MARBLELIFE® can handle even difficult repairs to restore your floor's original luster.
Ultimate Uniformity
For a seamless appearance and easier maintenance, consider the sleek look of a MARBLELIFE® Ultimate Flat Floor. We can convert your existing marble floor into a single uniform plane with a mirror-like, high-gloss finish. When completed, the tile and grout are even, creating an elegant, easy to clean surface that can reflect a consistent, unbroken shine.
Marble Mojo
Make your marble marvelous by keeping it clean, polished and protected. For expert advice and workmanship, trust the largest network of knowledgeable, certified marble craftsmen in North America — MARBLELIFE®. Call your local MARBLELIFE® pro for a free in-home consultation and more information about restoring the natural beauty of your marble.