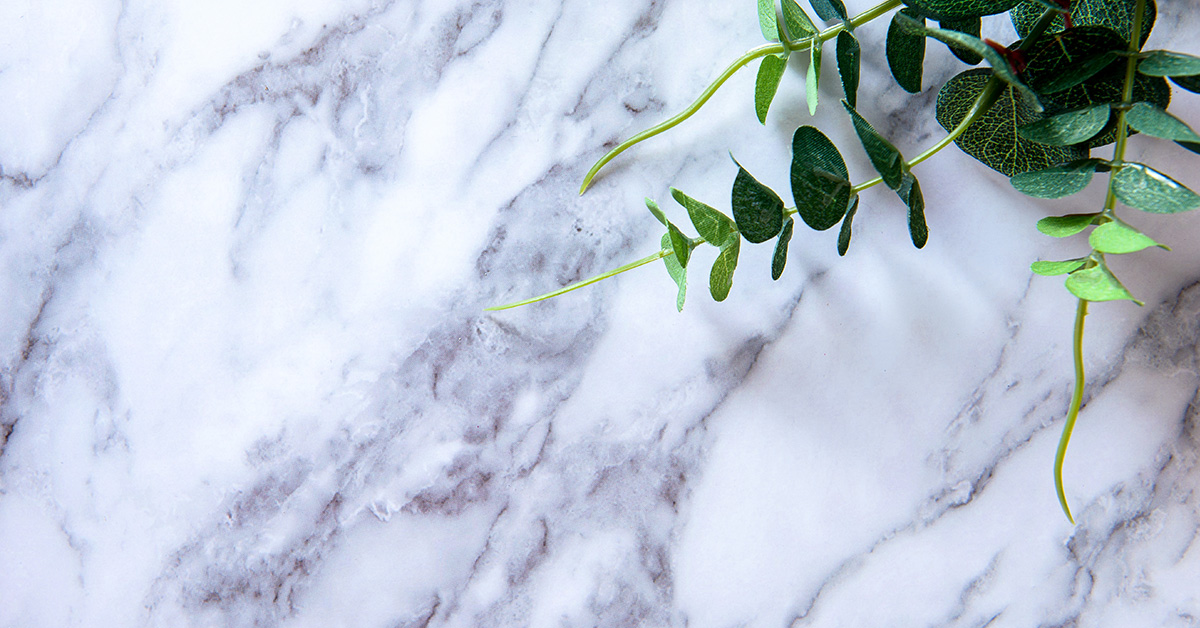 Your home is not only an investment, but also an expression of your personal style. Marble imparts a sense of elegance unlike any other surface. We expect to see it in the finest hotels and the lobbies of banks and financial advisors. Yet, even with marble, there are variations of appearance and refinement. With the appearance of Covid, Marblelife's Ultimate Marble floors have experienced a surge in demand due to their easy cleaning and disinfection, coupled with their enhanced reflectivity. An Ultimate Marble floor has been ground and polished even to a single plane of perfect reflectivity, eliminating traditional grout lines that collect mop water, dirt or stains. Ultimate Marble can take your floors to a new level of elegance and sophistication. A MARBLELIFE® Ultimate Marble floor is the ultimate mark of distinction — and a sure sign of a savvy homeowner.
What Is an Ultimate Marble Floor?
A traditional marble tile floor has grout lines with recessed channels throughout. Hollowed-out grout lines that easily collect dirt and grime can mar marble's classic beauty. In fact, the very act of cleaning the floor with mop and bucket results in dirt-filled water collecting in the recessed grout lines, evaporating and concentrating in these lower levels. The result is a dirty grout line. Add a little acid to the mix from a cleaner, and the grout's seal can be damaged, resulting in not just a dirty grout surface but also a stained grout surface. What's the difference? Dirt can be easily removed from the surface, but a stain exists beneath the surface in the pores of the grout where it is much more difficult to clean.
An Ultimate Marble floor addresses this problem by creating a single-plane surface. MARBLELIFE® professionals grind marble tile down to match the same level and depth of the grout lines. This uniformity creates a consistent, high-reflective shine that's astonishingly beautiful in both residential and commercial applications.
Benefits of Ultimate Marble
A flat surface encourages light reflectivity and results in easier cleaning since dirt can't settle in a grout line. Tile that is as flat as the grout surrounding it provides a truer, unbroken and glossy reflection — and more light reflectivity helps brighten darker spaces in a building or home.
Grout lines that are level with tile are easier to maintain because dirty water can't cumulate in a grout line or low spots. Ultimate Marble floors are a breeze to clean with a dust mop. With an Ultimate Marble floor, we do the tough work so you don't have to.
A Mark of Distinction
Marble is a classic building material with centuries of applications in formal entry halls, dining rooms, living rooms, offices and public spaces. Great marble edifices include the Taj Mahal, the Lincoln Memorial, the Pantheon and the Leaning Tower of Pisa. Since marble is in itself a work of art, give your existing marble floor the spotlight and distinctive treatment it deserves. MARBLELIFE's Ultimate floor reveals the natural beauty inherent in the stone.
MARBLELIFE® cleans, restores, maintains, polishes and protects more marble than anyone in the industry. MARBLELIFE's prestigious clients include the J. Paul Getty Museum, Ford World Headquarters, Marriott Corporation and the Ritz-Carlton. Our highly trained expert stone craftsmen offer a depth of knowledge, commitment to quality and best-in-class marble restoration. With over 30 years' experience, more than 40 locations, and hundreds of trained technicians, MARBLELIFE® delivers world class results.
Call your local MARBLELIFE® pro to schedule a free estimate for your home or commercial space. And visit www.marblelifeproducts.com for top-quality marble care products.
Source(s):
https://marblelife.com/pages/ultimate-floors
https://marblelife.com/pages/marble-cleaning