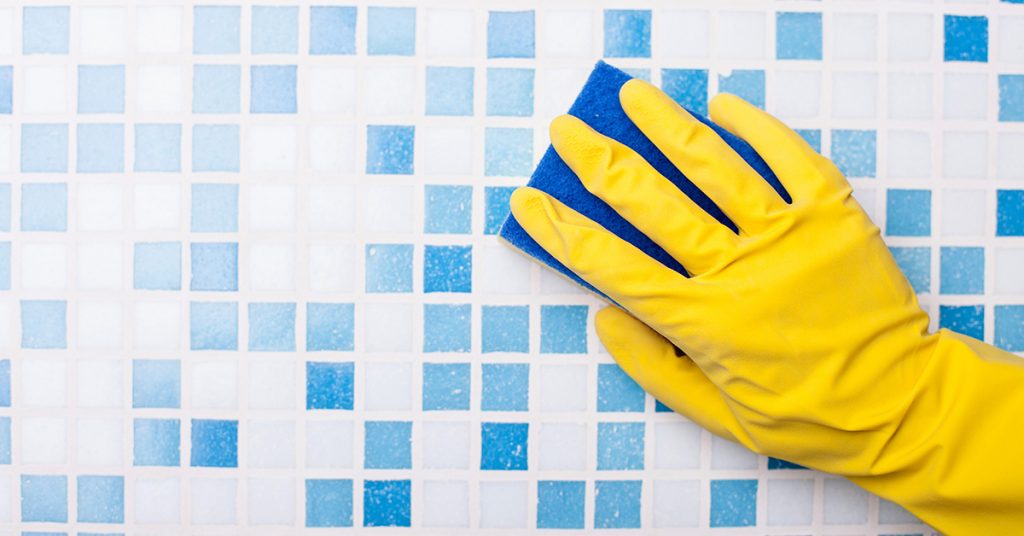 As a commercial property manager, it probably comes as no surprise that, according to a Building Owners and Managers Association (BOMA) annual survey, office tenants cite dirty bathroom floors — particularly dirty or stained grout — as their top complaint. Grout appearance has become the post-Covid measure of cleanliness and perceived disinfection. But this doesn't have to be a problem your tenants ever have to deal with. When you partner with MARBLELIFE®, we'll address the underlying cause of unsightly, stained grout so that it's gone and doesn't return.
How We're Different
No matter the type of grout, it's susceptible to degradation over time. Sanded and unsanded grout are both naturally porous and vulnerable to wear and staining. With improper protection and cleaning, discolored grout can become brittle, and eventually crack and chip. The very act of cleaning will remove the grout seal and make it stainable. The worst part is that this happens even with cleaners claiming to be safe for tile. They are safe for tile and grout but not for the grout seal.
Our solutions are engineered to extend the life of your floor and prevent your treatment from becoming worn like competitors' solutions. Our first step to preparing the floor to accept a sealer involves chemistry engineered to help the sealer resists those unsafe cleaners. And we can usually accomplish a full remediation in less than eight hours. That means your tenants leave in the morning and return later that evening to pristine clean surfaces that look like you installed a new floor. We have been using MARBLELIFE Colorseal to fix these issues for more than 10 years, and our first applications still look good.
When we finish our work, your grout will be clean and uniform in color — even in high-traffic areas. We can even apply a mold-inhibiting treatment if mold and mildew have been a problem for you in the past. If your tile is old and worn, we can also reglaze to its original appearance, providing you with a new glossy look that is also mold resistant with anti-slip properties and anti-graffiti properties.
[caption id="attachment_654" align="alignnone" width="300"]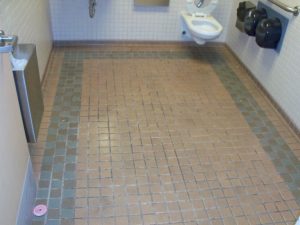 Before[/caption]
[caption id="attachment_655" align="alignnone" width="300"]
After[/caption]
Your local MARBLELIFE® pro knows how to help you care for and maintain grout and tile. Our deep cleaning process uses pressured water to extract dirt and grime. We use proprietary, scientifically developed cleaners that penetrate the pores to give a result you can't get from scrubbing alone. While tile can be extremely durable, most grout isn't. After the oil and debris has been cleaned away, MARBLELIFE® ColorSeal protects grout to lock out future stains with a chemical agent that is acid resistant and will not be removed during cleaning — regardless of the cleaning agent used. We can also change the color to renew its appearance. A light or bright color makes it easy to communicate true cleanliness, which MARBLELIFE® ColorSeal makes achievable.
After we treat your grout, our team will go the extra step and consult with your janitorial staff to keep your grout in top condition. The MARBLELIFE® ColorSeal floor is now cleanable and requires less effort to maintain, as dirt and grime are on top of the grout versus seeping into the grout. We can steer your crew toward proper care products and help them avoid problems.
MARBLELIFE for the Win
You can have a rejuvenated tile floor without the cost, mess and time needed for a traditional renovation and replacement. Your tile surface will be clean — and more importantly cleanable — saving your janitorial crew time that they can put toward addressing other maintenance concerns.
MARBLELIFE® is a win-win-win for building owners, commercial property managers and tenants. Cheap cleaning services are no bargain if you have to use them over and over again because their results don't last. The money you save is money you can use toward other property enhancements. Trust MARBLELIFE® for your commercial property hard surface care. We deliver solutions that truly enhance property values, reduce the cost of maintenance, and enhance retention by removing the number 1 complaint of office tenants across the country. Call us today to schedule a free on-site consultation.