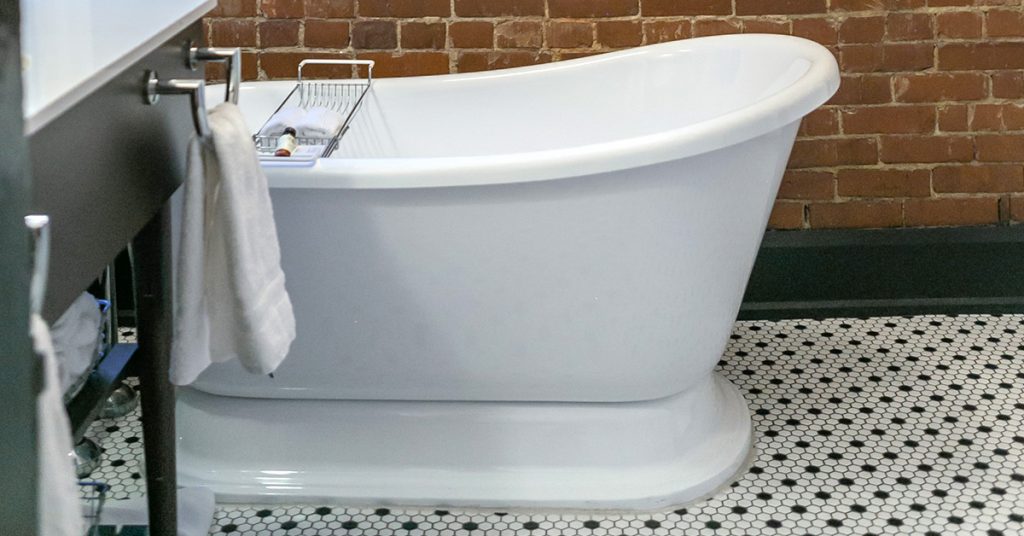 You put a lot of thought and care into all your home decisions, right down to selecting just the right tile for your kitchen, bathroom, great room or entryway. Maybe one of the reasons you bought your home to begin with was the turn-of-the-century hexagon bathroom floor that goes perfectly with the clawfoot tub of your bubble-bath dreams. Or, your nightly epicurean adventures are elevated by your contemporary kitchen reno complete with a mosaic backsplash that spices up your entire space. No matter your personal style, the right tile can bring it all home — unless its look is ruined by dirt and staining.
Tile has been around for centuries. And while its appearance, use and trends have evolved, the basics remain the same. You might be wondering whether your choice of ceramic or porcelain is important in determining how you care for your tile. Both products are essentially baked clay and glass with different glazed finishes, colors and patterns that can provide endless versatility when it comes to design. The primary difference between them is that porcelain tiles are manufactured from more refined clay and fired at higher temperatures creating a final product with increased density and durability. However, both ceramic and porcelain generally hold up well to typical daily wear over time. And for the most part, care is similar for both.
In fact, it's usually not the tile itself but the grout that gives floors a dirty, uncared-for appearance — and this is the part you really need to pay attention to when cleaning or restoring your tile floor. Grout is an aggregate, usually composed of sand and/or polymers that fill the gaps between the tiles to prevent dirt, mold and grime from settling in. But grout, unlike tile, is highly porous and when left unsealed or improperly sealed, can stain from spills or develop streaks that can't easily be scrubbed away.
Using the wrong cleaning products — like bleach or ammonia — can also dry out grout and cause cracks without lifting out stains. This is more common than you might imagine. Fully 20% of all residential restoration work performed by MARBLELIFE® is required due to the use of an inappropriate cleaner. These products are often recommended as safe for tile but are not safe for grout or its seal. Any product with acid, calling themselves lemon-fresh, citrus-scented or vinegar infused, can destroy your grout's seal or dissolve marble. As the only product manufacturer who also does hard surface restoration, we have seen it all. Our experience allows us to better engineer cleaning products that clean without damaging your surfaces.
When it comes to grungy grout, skip the elbow grease and hours of scrubbing, and get help from MARBLELIFE® instead. MARBLELIFE® Deep Extraction Cleaning lifts out dirt and grime that no amount of hand scrubbing can do. No matter how much your tile gleams, if your grout doesn't look clean, neither will your floor. Generally, if you are struggling to clean your grout, it's because the seal has been removed.  Power washing will improve the appearance, but it will not resolve the problem.
[caption id="" align="alignnone" width="169"]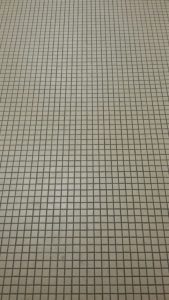 Before[/caption]