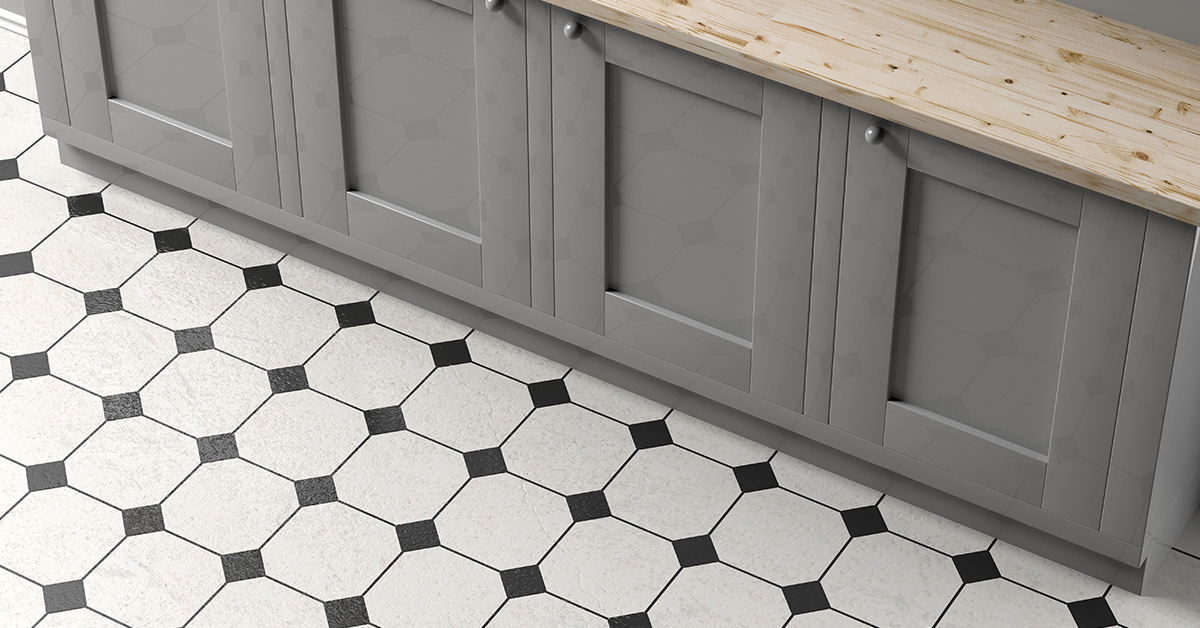 With supply shortages and rising inflation top of mind, now is the perfect time to consider alternatives to total overhauls when it comes to home improvement. And while your first instinct might be to just "rip it out" when you notice cracked concrete, stained tile or scratched marble, that can be an expensive proposition. Plus, there's the disruption to your home life or business operations while you wait for products to come in or contractors to complete the job.
For many, the better option is to simply restore those surfaces, and MARBLELIFE® can help. Your local MARBLELIFE® technicians have seen just about everything — and even if you think your floor or countertop can't be salvaged, there's a good chance it can. Here are a few areas where hard-surface recovery can make a big impact on the look of your home or commercial space, without the financial impact of a full replacement.
Revitalize Tile and Grout
Tile is beautiful and adds a sophisticated look to any room, but it wears easily and often looks dingy and stained over time — even after you've just cleaned it. Because of this, it requires regular sealing to maintain its original look.
Fortunately, MARBLELIFE® technicians provide deep-extraction tile and grout cleaning, ridding both of surface dirt and grime. And for deep-set stains that can't be deep cleaned, MARBLELIFE® uses COLORSeal to restore grout to its original look while eliminating the high cost and time commitment of replacing it. COLORSeal also prevents future deep stains by keeping dirt trapped at the surface, where it's easy to clean away.
Rejuvenate Marble and Granite Countertops
Marble and granite are vulnerable to stains and discoloration that can develop from everyday use and are exacerbated by acidic cleaning products. But you can preempt this problem by sealing your stone surfaces after counters are installed or restored. Then regularly sweep or dust your stone surfaces to remove dry particles — and be sure to use appropriate, nonacidic cleaners like MARBLELIFE® Marble & Travertine Cleaner.
If your marble or granite is chipped, cracked or broken, we recommend repair before replacement. You may think your natural stone countertop is destroyed, but MARBLELIFE® experts can often fix it and then blend and polish it to match the rest of the finished surface.
Another option is to improve the overall look of your stone or grout — or even alter it — with one of MARBLELIFE'S patented seal enhancements. This technology deepens the color of the stone and leaves a rich, glossy finish.
Reimagine Concrete Surfaces
Repair cracks and chips, remove stains, polish and seal, or give the look of an entirely new floor at a fraction of the cost with an EnduraCrete finish. After our professionals repair and seal any cracks and chips, you'll have lots of design options with MARBLELIFE® EnduraCrete services. We offer a wide range of colors and patterns that will transform your dull, boring concrete surface into a work of art. Reimagine your concrete with MARBLELIFE®.
What's Old Is New
MARBLELIFE® proves that there's truth to the saying, "Everything old is new again." Visit MARBLELIFE.com and check out our gallery of amazing before and after photos to see what we can do for you. Then call your local MARBLELIFE® team for a free consultation. They will come up with a customized restoration plan for your home or business that will get your old, dirty and cracked hard surfaces looking new again.