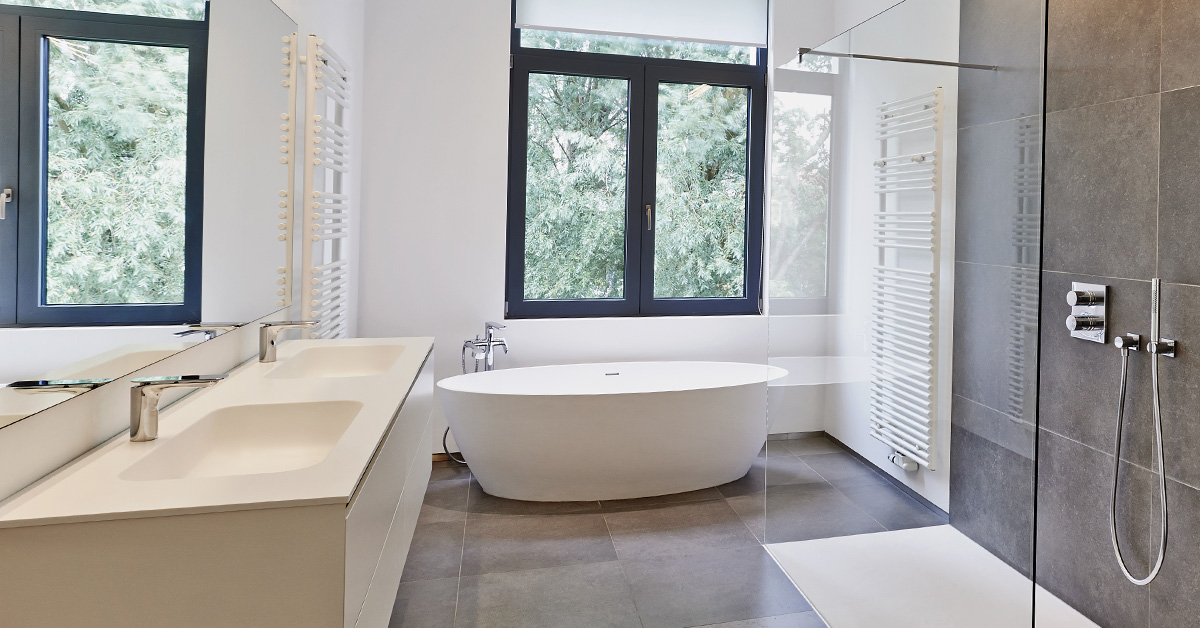 Color, versatility, functionality and cost are just some of the reasons homeowners and businesses alike make Corian their countertop of choice. Corian is a hard surface composite that can be fabricated to fit any space or décor. It's widely used in new and restored homes for kitchen and bar countertops, vanity tops and shower walls. Contractors and retail buyers opt for Corian not only because of its fully customizable shapes and wide range of colors, but also because of its stain and heat resistance.
Over time, Corian surfaces may need some attention to keep them as unblemished and beautiful as the day they were installed. Corian is one of the softer countertop materials, making it more susceptible to damage during daily kitchen activities — and easier to harm further if improperly repaired. But a lackluster countertop doesn't necessarily mean a costly renovation. You can put the pizazz back into your dull, scratched, chipped or even cracked Corian with these pro tips and an assist from MARBLELIFE®.
Preventing Damage
Your best bet for getting years of good service from your Corian countertop is to prevent problems before they start. While Corian is heat resistant, it is not heat proof. Don't put hot pots or pans directly on the counter surface. Always use a trivet or hot pad.
Avoid scratches by never cutting or chopping directly on a Corian counter. Use a chopping board instead. Avoid sliding ceramic plates across its surface as the plate bottoms are often unfinished and rather abrasive. Also, be careful with chemicals like paint thinner, oven cleaners, and drain cleaners so they don't spill on the countertop. If they do, immediately flush the area with lots of soapy water to prevent damage.
And one last thing … NEVER stand on your Corian (or any other) countertop.
DIY Care for Common Corian Problems
Dull Sinks – Bring your Corian sink back to life with a simple, weekly cleaning routine. Fill a bottle with three-parts household bleach and one-part water and spray down the sink surfaces. Leave overnight, and then rinse clean in the morning. MARBLELIFE® Granite & Quartz Cleaner is an exceptional cleaner for Corian and Engineered stone counters as well. Engineered to clean without leaving behind residual oils or waxes, it's just what your Corian needs. You will enjoy a pure clean without the deposits common in glass and all-purpose cleaners.
Let MARBLELIFE Tackle the Big Jobs
Restoring your Corian countertops to like-new status might require a little help from the MARBLELIFE® pros. We offer re-polishing services to put the sparkle and shine back into dull, lifeless countertops.
Over time Corian can crack — sometimes even splitting at the seam where it joins to the sink or to other pieces of countertop. While you might find some DIY hacks for minimizing scratches, MARBLELIFE® professionals have the tools and skill to make scratches disappear. Crack repairs are a bit more complicated on a Corian surface versus natural stone surfaces. Natural stone surfaces can be restored more easily.  Corian crack repairs may require cutting out and replacing the damaged area versus blending, depending on the repair's position and situation.
Contact your local MARBLELIFE® pro for a free in-home estimate and consultation for the Corian in your home or commercial space.
Source
https://www.corian.com/-use-care-