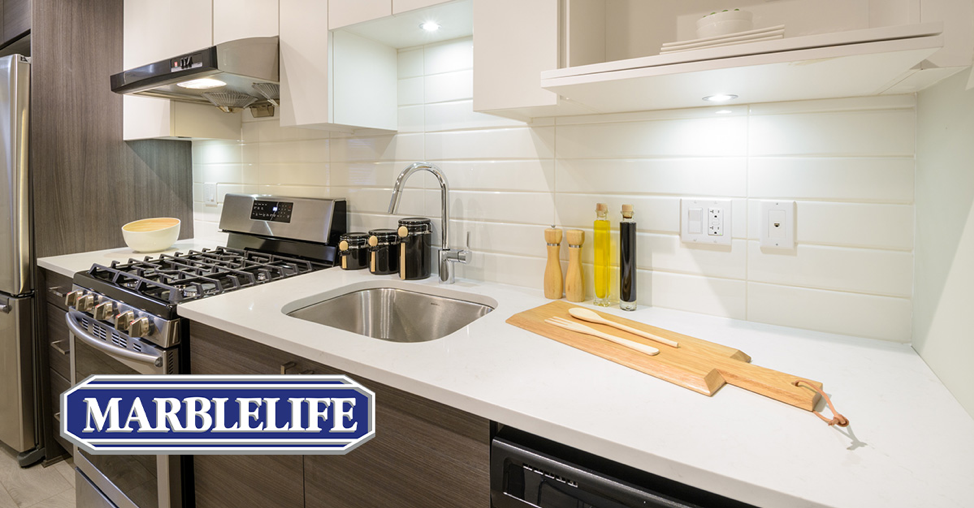 It happens all the time. You go out to dinner at a nice restaurant that you've been looking forward to trying. The meal is great; the customer service is fantastic. Before you grab your boxed-up leftovers and head home, you hit the restroom and … yuck! You can't help but notice how dingy and run-down it looks. That's it! Cross that one off the list — you're never going back! No one likes to experience this at a restaurant, and your guests won't like it when they see it in your home either.

It's that time of the year! The holidays are here, and with family and friends gathering together, it's time to make sure your home is ready. If hosting is your thing, make sure you get your MARBLELIFE® makeover now! You don't want your guests leaving and talking about your home like the restaurant of shame. You want your marble countertops, floors, and grout to not only look clean, but actually be clean and restored to their like-new condition! And that's exactly what MARBLELIFE® stone restoration can do.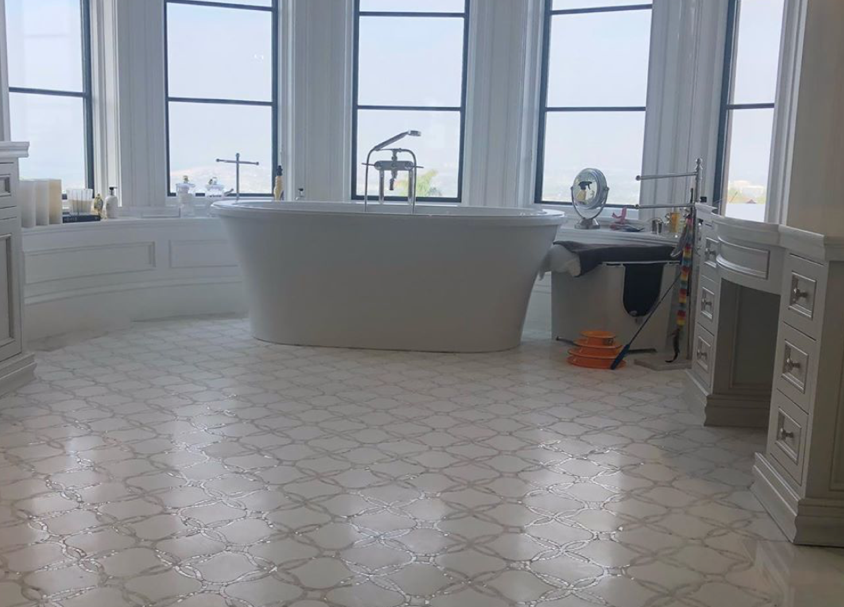 Captivating Kitchens
Everyone knows that the kitchen is where people like to congregate. After all, it's where all the food and fun is! It's the perfect place to cook, snack and chat with friends and loved ones. But with all that fun and food comes more opportunities for stains, spills, cracks, and dirty grout. No worries! MARBLELIFE can repair any etches, spill marks, dull spots, chips or seam separations without a hint of damage, polish your surface, and perform expert stone restoration. So if you're planning your holiday celebration and notice some imperfections, don't panic! MARBLELIFE can get your party plan back on track.

Put the Great Back in Your Great Room
The kitchen isn't the only place to gather with friends and family. The holidays are one of the best times to hang out by the fire watching movies and drinking hot cocoa. Also, little kids (and even big kids) love lying on the floor next to the Christmas tree! So you'll want to make sure that your stone and tile floors are sparkling clean and looking their very best! If your floors aren't as bright as they once were, they may not be dirty — they may actually be damaged. But don't worry! MARBLELIFE® can rejuvenate them to look brand new once again!

Beautify Your Bath
With out-of-town visitors, you're likely to have some overnight guests. Your bedrooms and bathrooms will be in full use, so they need to be in tip-top shape. Soap scum, moldy corners, damaged and discolored grout, and etched marble can all disappear before your eyes when MARBLELIFE® rejuvenates your surfaces.
With a MARBLELIFE® restoration, your guests will swear that you installed a brand-new bathroom right before they arrived!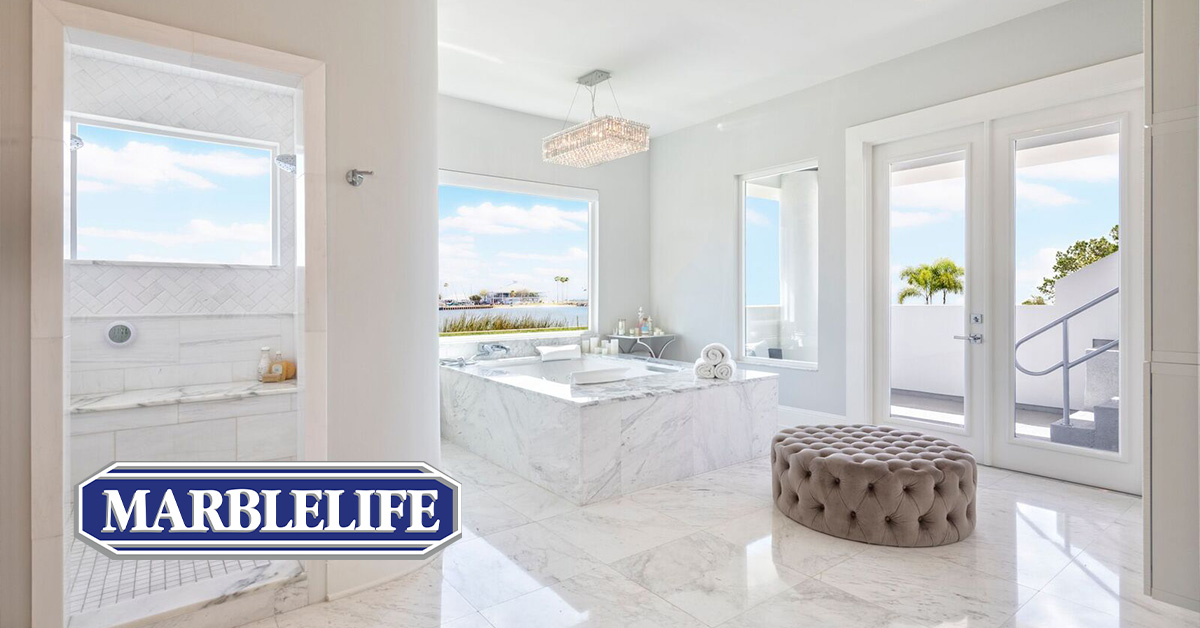 Don't trust just anyone with your tile or stone restoration. You can always count on our knowledge and professionalism. And we can usually do the job in less than 8 hours with no dust and no mess. Our bathroom makeovers leverage 30 years of science and understanding to efficiently restore it as a welcoming space you'll be proud of.
Give MARBLELIFE® a call today to schedule your holiday home rejuvenation.
Call MARBLELIFE at (888) 524-3372 or visit us online to secure your FREE ESTIMATE at www.MARBLELIFE.com or to www.MARBLELIFEPRODUCTS.com to secure the care products appropriate to your surface, and your desire for an easy effective cleaning solution.