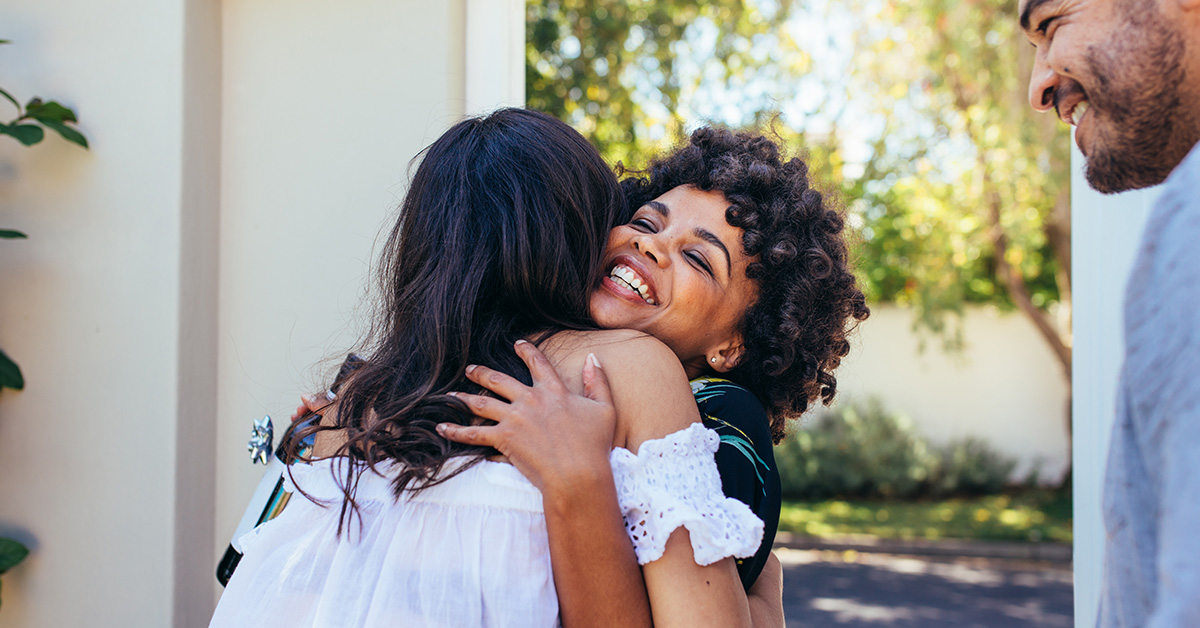 The holidays are almost here! And that means your guests aren't far behind. Welcome them with spotless, sparkling tile and stone. Despite your diligent cleaning efforts, you may find parts of your home looking a little lackluster and in need of a refresh. Even though you've been going through the motions of cleaning, you may still have stained grout, dull spots or other hard surface imperfections. MARBLELIFE® can help bring surfaces back to their former glory before your mother-in-law comes knocking with her famous (infamous?) fruit cake in hand.
The kitchen is the hub of holiday entertaining, so there will be no hiding a stained backsplash or countertop. And if your houseguests come with suitcases, they certainly will notice grimy grout or moldy corners in your guest shower. You want your family and friends to feel comfortable during their stay, and you don't want to worry about the cleanliness of your home.
Let Us Do all the Dirty Work
Give yourself a holiday gift by booking a home rejuvenation service that you'll enjoy long after the last guest departs. MARBLELIFE® understands that sometimes a "dirty" appearance requires more than just a cleaning but also a repair of the surface damage that prevents a "clean" appearance from being achieved. We use proprietary cleaners to safely and effectively bring your tile, stone and grout back to life. We have the expertise gained from over thirty years of first figuring out what is blocking a "clean" appearance and then fixing the problem so that when we leave, it's not just "clean" but once again "cleanable" and much easier to maintain.
Fast Fixes
If you have a more serious problem, like a cracked granite countertop or chipped marble floor, MARBLELIFE® can fix it fast. We can repair chips and cracks so they blend in with the color and finish of your stone without the need for replacement or the issue of mismatching new tiles. Our technicians can even repair and relevel counter seams. We can repolish stone surfaces, eliminate stained grout forever and even change the color of your grout in a day! All you have to do is sit back and enjoy the transformation.
If you live in a part of the country where outdoor entertaining is still possible and plan to celebrate by the pool or fire pit, MARBLELIFE® can also clean and repair hardscapes, walkways and other outdoor surfaces.
DIY Options
As the only service provider that also manufactures cleaning-and-care products, MARBLELIFE® has developed a proprietary line of tile and stone care products formulated to avoid these issues. Products like CLR and others touting themselves to be lemon-fresh, citrus scented or vinegar-infused can cause damage to your surfaces. Continued use will result in the need for an expensive restoration service. MARBLELIFE® products were developed to provide the clean look people seek without the damage other "cleaners" can create. We have a wide assortment of safe, effective cleaning products to treat household mold, mildew, dirt and grime. Some of the products that are most popular with our customers are:
If you have any questions about any of our products or services, please contact your local MARBLELIFE® office, and one of our knowledgeable tile and stone technicians will be happy to assist you. Call to schedule your FREE ESTIMATE and visit www.MARBLELIFEPRODUCTS.com to purchase the care products appropriate for your surface. Don't let grimy grout land you on Santa's naughty list — call MARBLELIFE® today!