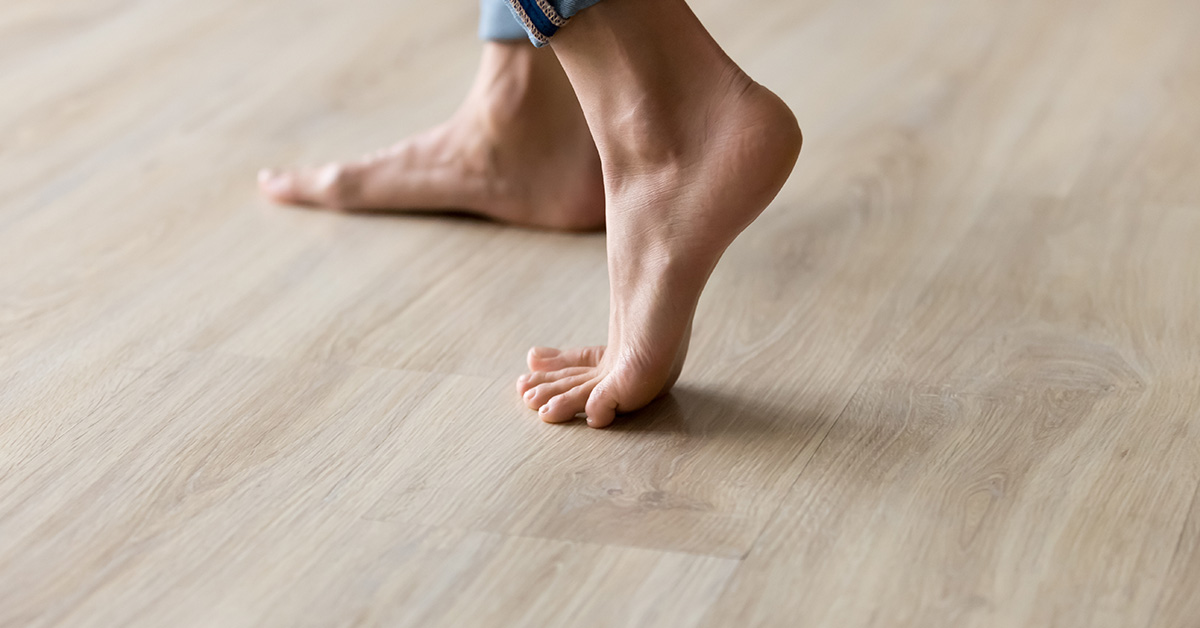 These days, "wood" floors often refer to a variety of flooring materials, including solid wood, engineered wood and laminates. There are even "wood look" porcelain planks that can fool a trained eye.
Wood floors can be any number of species, whether oak, pine, cherry or more exotic varieties, such as merbau and tigerwood. Planks can be long or short, and they can be laid straight or in decorative designs like a herringbone pattern. Engineered wood floors are made from composite materials comprised of several layers of veneers or particles held together by adhesives, with the top layer consisting of a finished wood surface covered by a urethane finish coat. This top layer takes the brunt of daily wear and tear.
Laminates are also a multi-layer product. But in this case, the layers of the inner core, which are often melamine resin or fiber board, are fused with a lamination process. Often, a highly realistic photographic representation of wood is visible under a clear protective finish.
In most cases, each type of flooring has a protective top coat that has a gloss, semi-gloss, satin or matte finish. These surface treatments are what we're actually interacting with when we clean the floor. Typically, these coatings are composed of a urethane, acrylic, enamel or other synthetic material — so it's important to clean them effectively without causing any damage. In most cases, damage is contained within the protective finish coat, or the surface has become hidden under a build-up of wax from an inappropriate cleaner. The most common wood surface problem is a direct result of the cleaners being recommended which deposit a fine wax on the floor designed to fill in micro-abrasions and restore a smooth finish. The problem is that a product designed to deposit a wax does a poor job removing wax. Furthermore, no product is smart enough to clean-first and deposit-wax second so invariably over time, dirt and oil are encapsulated into the wax layer, causing the floor to lose its shine and require a professional cleaning.
Many common polishes and oil soaps can leave an oily residue on surfaces. And while oils may provide a glossy appearance initially, they also attract dirt. As the oil evaporates over time, it can leave a dull, dirty appearance. Reapplying the product only exacerbates the problem and fails to result in the clean surface homeowners desire.
So how do you avoid turning your floor into a dirt magnet?
An effective cleaner will remove surface oils and avoid trapping dust and debris for a durable luster. MARBLELIFE's Wood Care Cleaner or MARBLELIFE'S Cleaner Concentrate Cleaner removes surface oils effectively without leaving an oily residue or depositing a wax.
MARBLELIFE® Floor Cleaner Concentrate Cleaner is strong enough to clean your floor, and safe enough to clean your cabinets and countertops. Containing no waxes or acids, it is safe and effective for all your kitchen and bathroom's hard surfaces. If you are suffering from dull floors, MARBLELIFE® can safely remove wax build-up to restore the original color and shine of your wood floor or engineered surface.