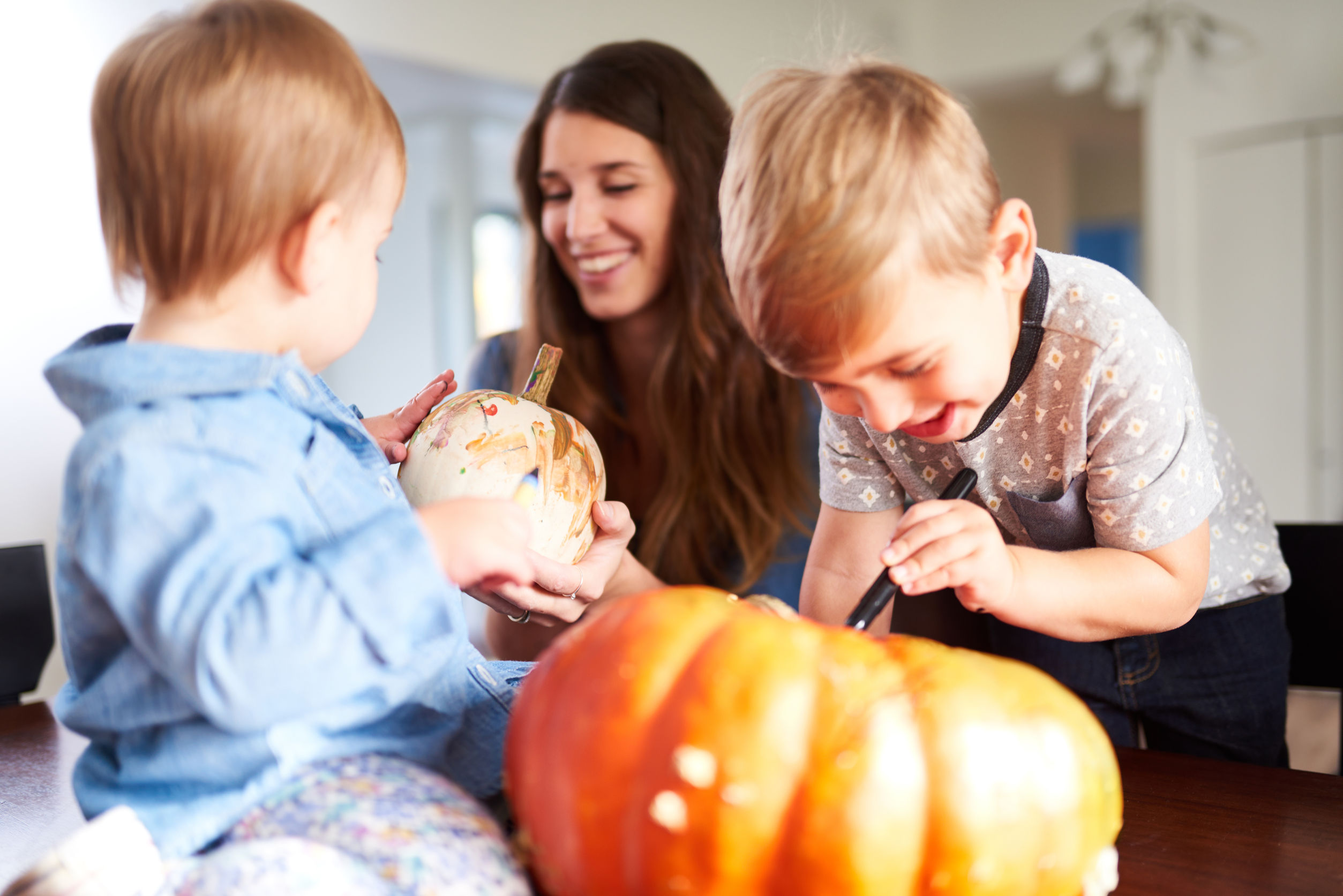 Halloween is here and you know what that means. Monsters, ghouls, and ghosts…and candy. Candy everywhere. Perhaps you've perfected your candy-eating process, but chances are the young ones in your life have not, which means your home is likely to adopt some stains. Whether those stains are on natural stone, wood, fibers, or leather, the professionals at MARBLELIFE have you covered.
Keep reading to learn how to treat the stickiest of candy stains:
How to remove candy stains from:
1.Fibers
Apply a wet spotter (1 part glycerin, 1 part white dishwashing detergent, 8 parts water, shake well) with a few drops of white vinegar added. Let it stand as long as any stain is being removed. Press down on the stain with a clean absorbent pad every 5 minutes. Keep the stain moist with the wet spotter and vinegar. When no more stain is being removed, flush with water. If any stain remains, repeat the process
2.Natural stone
Scrape any excess you can from the surface, taking care not to gouge the softer stones. Wash or scrub any remainder with a solution of washing soda or detergent (avoid using soap as it can leave scum) and water. Rinse well and dry.
3.Leather or suede
Gently scrape any excess from the hide. Mix a solution of mild soap in lukewarm water to create a sudsy solution. Apply only the foam from the mixture with a sponge. Wipe dry with a clean cloth. On leather, follow with The Tannery or Fiebings Saddle Soap to condition the leather.
4.Silver
Wash the silver in hot sudsy water. This should dissolve any candy residue. Rinse in hot water and wipe dry with a soft clean cloth to prevent tarnish.
5.Wood
Wipe the stain with a cloth dipped in warm, mild sudsy water. Rinse with a clean damp cloth. Wipe dry and polish or wax as usual. Although candy may not be guilt-free, it can be stain-free, if you use the helpful stain removal tips above.
For more information about stain removal, natural stone, or tips for repair and maintenance, contact your local MARBLELIFE office and a knowledgeable stone craftsman will be happy to assist you.
Call MARBLELIFE at (888) 524-3372 or visit us online to secure your FREE ESTIMATE at www.MARBLELIFE.com or to www.MARBLELIFEPRODUCTS.com to secure the care products appropriate to your surface, and your desire for an easy effective cleaning solution.
MARBLELIFE® Marble & Travertine InterCare Cleaner 32oz Spray
Marblelife Marble & Travertine Cleaner is an "InterCare" based cleaner and is a safe, easy to use and highly effective way to clean your natural stone surfaces.