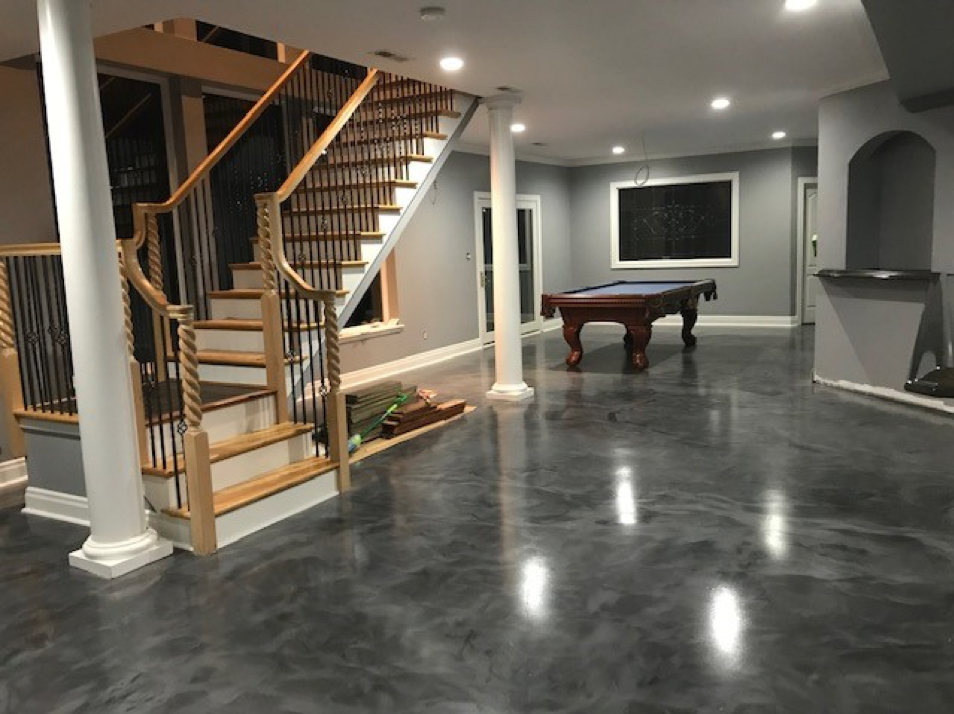 Since the ancient Greeks crowned the Acropolis with the Parthenon and carved the Venus de Milo, marble has reigned as the most coveted of building materials. It comes in shades from pure white to nearly pitch black, often with fascinating clouds of color swimming over a variegated background.
However, marble is heavy, expensive, notoriously hard to install and — unless you have a skilled sculptor on hand — limited to two-dimensional surfaces. And home installations are expensive, time consuming, and result in telltale grout lines.
There is an alternative with significant advantages: MARBLELIFE® Marblized™ finishes. This grout-line-free process creates continuous, custom-colored marble finishes, so you can turn a blank concrete canvas into the "marblized" floor of your dreams.
With 20 different UV-resistant colors to mix and match at your command, the possibilities are limitless, allowing you to cover floors, walls, countertops and even some dimensional surfaces with a durable, high-wear finish. MARBLELIFE® Marblizing™ is suitable for residential garages, floors, basements (where the height of the water table allows), auto showrooms, and many other areas that need a visual spark.
MARBLELIFE® Marblized™ surfaces are generally glossy, but the designs allow for just about anything you can imagine. They have the variations found in natural marble, with all the subtle beauty of its highs, lows and veining. MARBLELIFE® can also mimic granite with their MARBLELIFE® Granular line and create gorgeous finishes with their MARBLELIFE® Metallic lines, making even a monochrome floor move beautifully with depth. Check out this blue basement.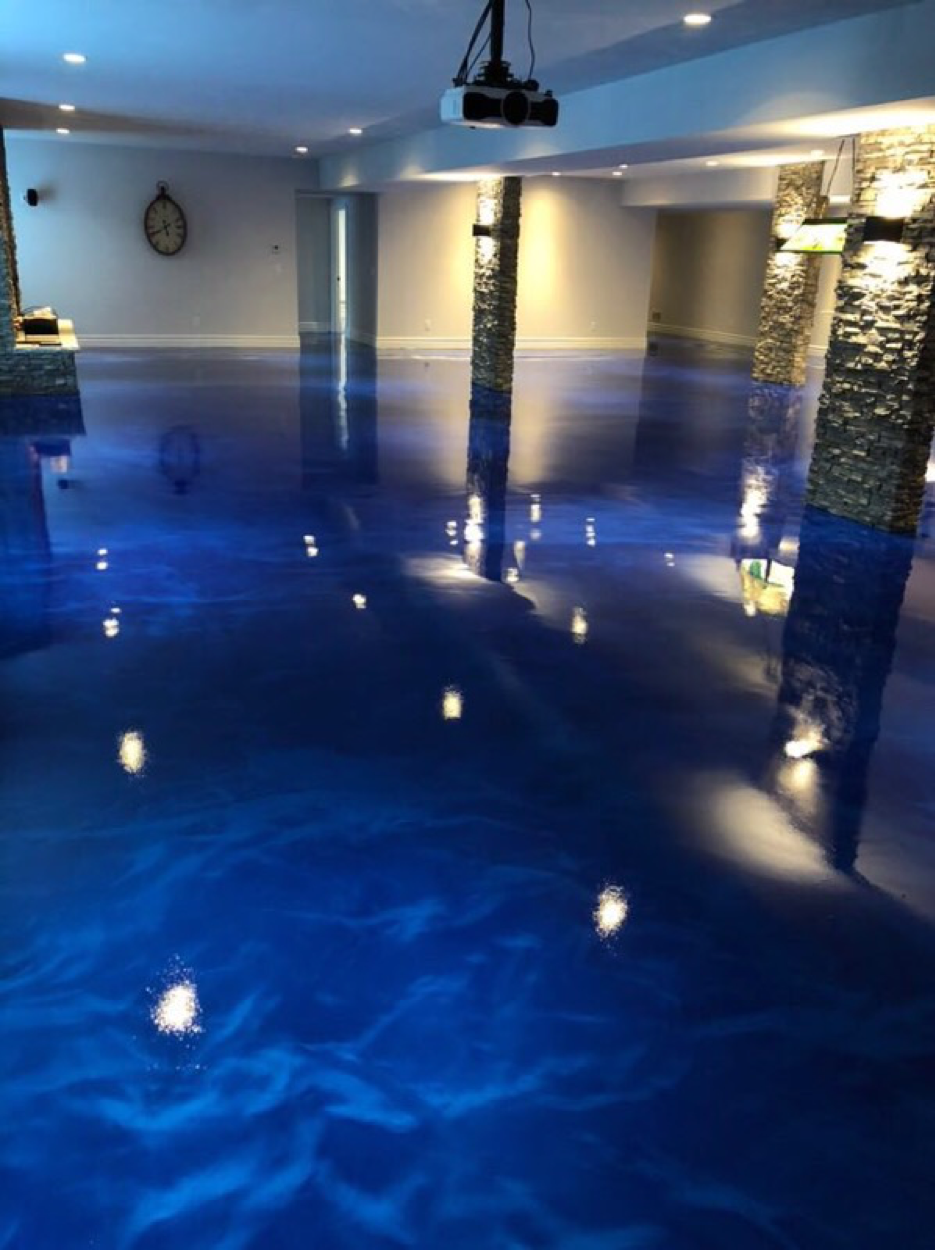 You have complete freedom. Would you like to imitate the look of the floor in the Pantheon in Rome? Or would you prefer a maize-and-blue surface to celebrate the University of Michigan? Or how about an orange and blue installation that says "Go Gators"?
Recently, we transformed the garage pictured above by converting the bare concrete floor into a MARBLELIFE® Marblized™ surface that showcases the owner's sports cars. In addition to being more resistant to drips and spills, the MARBLELIFE® Marblized™ surface is now even easier to keep clean.
Care is simple. MARBLELIFE® Floor Cleaner will remove oils and grease without leaving behind any residual oils or waxes, allowing your floor's natural beauty to shine through year after year.
Compared to installing stone, a MARBLELIFE® Marblized™ surface is faster to install, gives you more design freedom, and costs far less. Marblizing™ does have one limitation: It's primarily for use on horizontal surfaces as the marble appearance is created by allowing two types of liquid coatings to run together and blend. We can, however, create wall features and backsplashes by coating them while they are laying horizontally and allowing them to cure before you have them installed.
With MARBLELIFE® Marblizing™, you can let your imagination run wild. Call us if you have a space in your home or office that you're ready to transform. We would love to IMAGINE with you.
Rejuvenate. Restore. Reimagine. MARBLELIFE®.
Call MARBLELIFE at (888) 524-3372 or visit us online to secure your FREE ESTIMATE at www.MARBLELIFE.com or to www.MARBLELIFEPRODUCTS.com to secure the care products appropriate to your surface, and your desire for an easy effective cleaning solution.