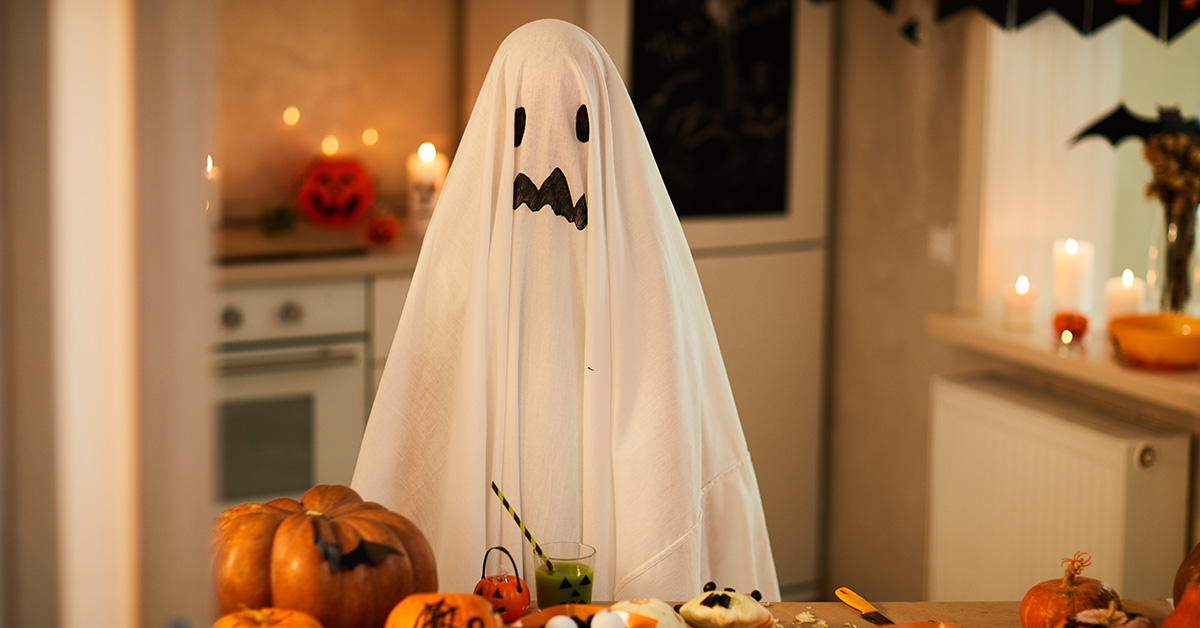 Halloween can be a terrifying time, but don't let your stone and tile surfaces scare you. MARBLELIFE® to the rescue!
Monstrous Mold
Creepy, disgusting mold can be a harbinger of hygiene and health issues that frustrate even the most diligent cleaning efforts. Crafty mold spores are constantly invading your home via ducts and foot traffic. Once established, they can release into the air and attach to surfaces. Meanwhile, wet areas in the bathroom and kitchen are perfect incubators. Mold exposure can present special problems for the young, elderly and immunocompromised. An increase in allergies, colds, nasal congestion, sneezing and coughing can result from colonies of fungus lingering in your home. Don't become a mold farm.
Seek out the source of the problem first. Check for potential water leaks, standing water or airflow issues that prevent surfaces from properly drying. Practice preventative tactics by wiping up spills as well as drying damp environments with an exhaust fan and placing a dehumidifier where moisture builds up. Give showers a chance to dry out. Use MARBLELIFE® Mold & Mildew Stain Remover to effectively manage and remove mold stains from marble, travertine, slate and grout. It safely penetrates stone surfaces where spooky mold stains originate and loosens their grip for more effective cleaning. When showers are ghastly, call the MARBLELIFE Professional Craftsman to get colonies under control and restore a pristine clean. MARBLELIFE developed Mold & Mildew Stain Remover to be quick and effective, and we use it daily. We use MARBLELIFE Mold & Mildew Remover for a reason — it works. It eliminates the need for bravery when tackling the scariest jobs in the country.
Creepy Cracks
Just as scary as the mold are cracks in grout or tile due to building movement or accidents. Homeowners should address this damage quickly because a hairline split is a sign of bigger, more ghoulish problems brewing. Once cracked, moisture can penetrate the surface and start doing nasty things behind the tile in the floor and walls. It can pop out as peeling paint on the ceiling in the room below or an increase in allergies associated with the creation of an out-of-sight mold colony growing in the wall behind the crack. Don't risk letting moisture penetrate the surface over time, which can lead to a frighteningly expensive repair. It's time to get help. Hiding in the attic or basement will only allow this ghoul to get bigger, stronger and scarier. MARBLELIFE® can help.
The Horrors of Acid Damage
The use of inappropriate cleaners containing acidic ingredients, such as lemon or vinegar, can etch stone, diminish gloss and destroy protective seals in grouted floors or countertops made of natural stone such as marble, granite, slate, sandstone, soapstone or even concrete. Even "all natural" cleaners can harbor these harmful ingredients. Vinegar is one of the worse culprits. It is still an acid that removes and destroys protective seals on grout and granite and directly damages marble. It may be green, but its use will have scary unintended consequences on your pocketbook. Acid-vulnerable materials include marble, travertine, terrazzo and concrete as well as the grout between your tiles. Acid damage creates holes and pits in previously flat surfaces that can allow bacteria to flourish.
MARBLELIFE® can address acid damage, regardless of the form it takes. Marble surfaces can be repolished to restore gloss and eliminate acid etches. Damaged grout seal can be replaced with better-than-new acid resistant offerings, restoring a clean appearance and the surface's cleanability. Protected with MARBLELIFE Colorseal, your tile and grout won't need to be afraid ever again. Professional, certified MARBLELIFE® craftsmen can replace missing tiles or spot correct and blend stone finishes to help conceal the repair.
Don't let your stone and tile woes frighten you! Flee from cleaning products that contain acid. Repair creepy cracks that can lead to water damage or costly repairs. Remove monstrous mold stains with non-damaging, trustworthy MARBLELIFE® cleaners formulated to address the very damage MARBLELIFE craftsman are called on to repair in the field. Our products are no trick, and our services are a restorative treat!
Call your local MARBLELIFE® pro or visit us online for a FREE ESTIMATE at www.MARBLELIFE.com or find our products at www.MARBLELIFEPRODUCTS.com.