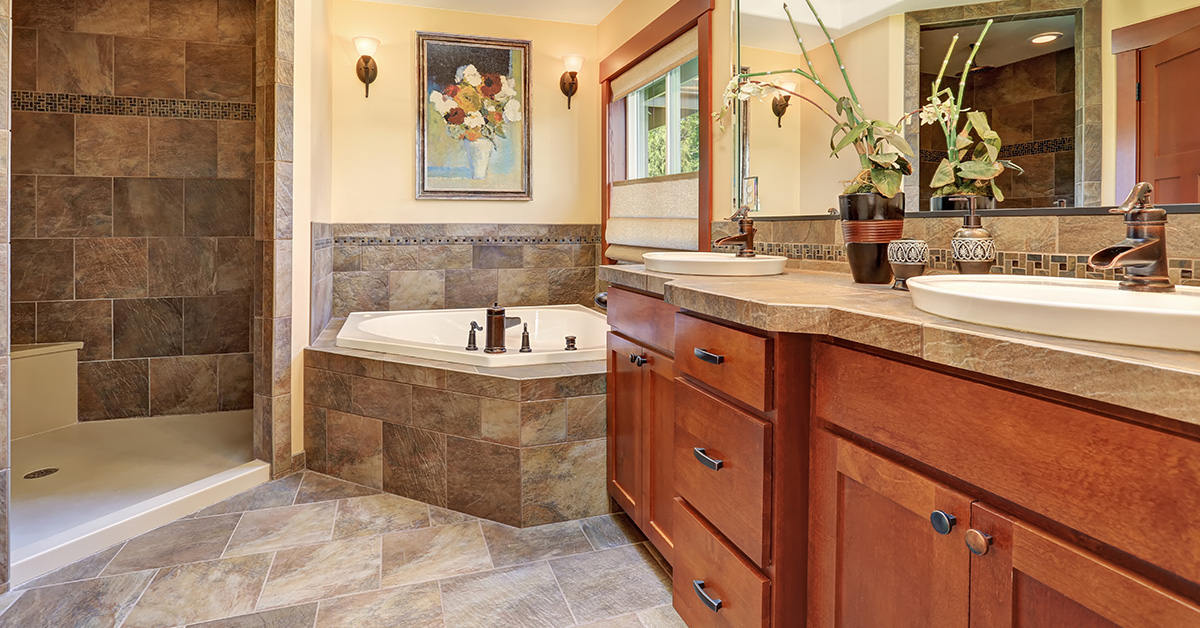 Acid can be highly destructive to many types of natural stone. But if you learn how to maintain and protect these surfaces from acid damage and avoid certain cleaners, you can prevent the problem before it ever occurs.
First, it's important to understand that many types of surfaces are vulnerable to acid damage, including marble, travertine, terrazzo and concrete. Granite, however, is one type of stone that is not particularly susceptible, which is one reason it's frequently used in kitchens. But that feature doesn't speak to the reality that when dealing with any grouted floor, the grout between the tiles can be — and is often — affected by this issue.
In fact, grout issues can present an even larger problem in some instances. Stained grout is highlighted as a top complaint in multi-story office buildings and the No. 1 hygiene-related reason why secret shoppers wouldn't return to a hotel room. Dirty grout is also linked with hospital secondary infections, as it can be difficult to disinfect what is buried in a grout pore, which is particularly troubling considering that the fourth-highest killer of Americans is secondary infections.
Restoring Surfaces After Acid Damage
An acid etch is the result of acid dissolving a hole or pit into what once was a flat stone surface. Restoring that mirror-like flatness requires honing the stone down to the bottom of that pit. Because it doesn't take a very deep hole to affect how light reflects off a stone surface, it generally does not require the removal of much stone to cause noticeable damage — often less than a hair's thickness.
Once re-leveled, the surface has to be re-polished. As we've removed the top layer, we likely would have also removed some of the sealed parts of the stone, so it must then be re-sealed to help prevent future staining.
Lastly, most tiles today have a hard-coat surface (much like a car's protective clear-coat finish over the paint). The last element — and the most frequently overlooked — is the re-application of a hardening treatment designed to resist wear so that the restored finish will last longer.
The good news is that if this is a spot issue, a professional can spot correct and blend the finish. Not everyone in the business knows how to do this, but every certified MARBLELIFE craftsman is required to master this important skill.
So remember to avoid all cleaning products that contain acid, even "natural cleaners" with lemon or vinegar, to avoid damaging your stone surfaces. If you do end up with damage, trust MARBLELIFE to restore and protect your marble and other stone surfaces so you can enjoy their beauty for years to come.
Call MARBLELIFE at (888) 524-3372 or visit us online to secure your FREE ESTIMATE at www.MARBLELIFE.com or to www.MARBLELIFEPRODUCTS.com to secure the care products appropriate to your surface, and your desire for an easy effective cleaning solution.