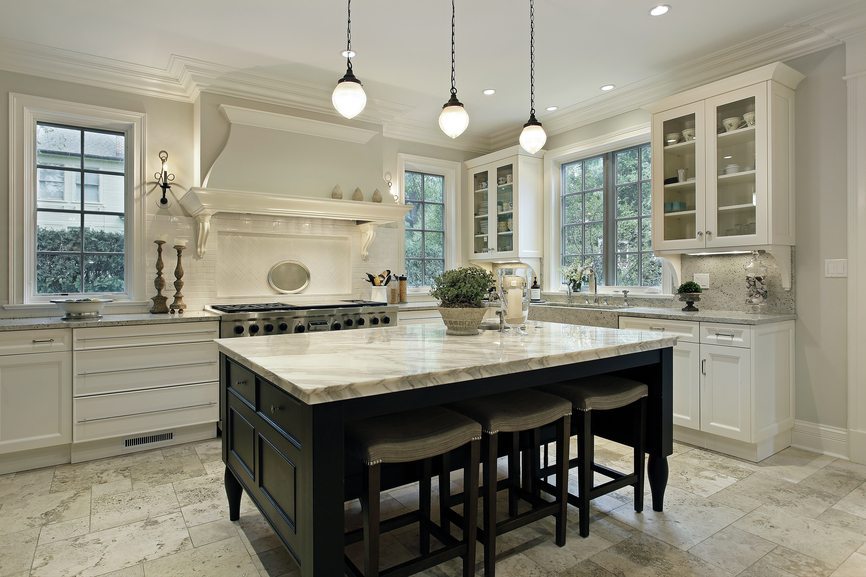 Granite is a natural stone which comes in many colors. Granite is mainly made of 30% quartz and 60% feldspar. Granite is resistant to most acids and rarely leaves stains or dull spots. It rarely scratches which makes it a popular choice for many kitchen countertops. Once in a while you will encounter a problem with your granite countertop and will need help to solve the problem. When this occurs, it is best to contact the company who installed it. If you do not know who originally installed the countertop then call a reputable granite re- finisher.
Hiring a professional contractor can be a scary and mind boggling experience. It does not need to be so. Relax and follow the guidelines that are set in this article and you should have enough background knowledge to know a good professional contractor when you meet one. Remember to do your homework by asking neighbors and friends for recommendations also. Another good tip is to call your local tile and stone supply stores and ask who they use for installation projects.
Once you have located several reliable companies, schedule appointments with each one for a free estimate. When the contractor arrives at your home, explain your concerns and the results that you are looking to achieve. It is best if you can give the contractor as much information about the affected countertop as possible such as the cleaning products you have used and when the problem occurred.
Once the contractor has established the problem and what is needed to fix it, ask the contractor to review the planned procedure to fix the problem. Do not be afraid to ask specific questions as this is your home and you will have to live with the final result. A good contractor will be more than happy to answer any questions you may have and will want to put you at ease in making your decision.
Some contractors will perform a test or demo for you. This is a good indicator of what your final outcome will be. If a contractor is willing to perform this demo then it is usually a good indicator of their customer service and reliability. Ask if the contractor has insurance, they will usually have a copy of the certificate with them. Ask to see a copy. It is important to know that your contractor carries liability and workers compensation insurance. Any reliable contractor will carry both types of insurance and not be afraid to supply it upon your request. Finally, ask the contractor for references. Check with the references they supply you. Were the other customers happy with the work? Have they had any reoccurring problems since the job was finished? Would they use this contractor again?
Once you have had several estimates and feel comfortable with a contractor, schedule the job. Remember when you call a good contractor they might be booked for a few weeks. Be patient. Getting the job done right is worth the wait.
Call MARBLELIFE at (888) 524-3372 or visit us online to secure your FREE ESTIMATE at www.MARBLELIFE.com or to www.MARBLELIFEPRODUCTS.com to secure the care products appropriate to your surface, and your desire for an easy effective cleaning solution.