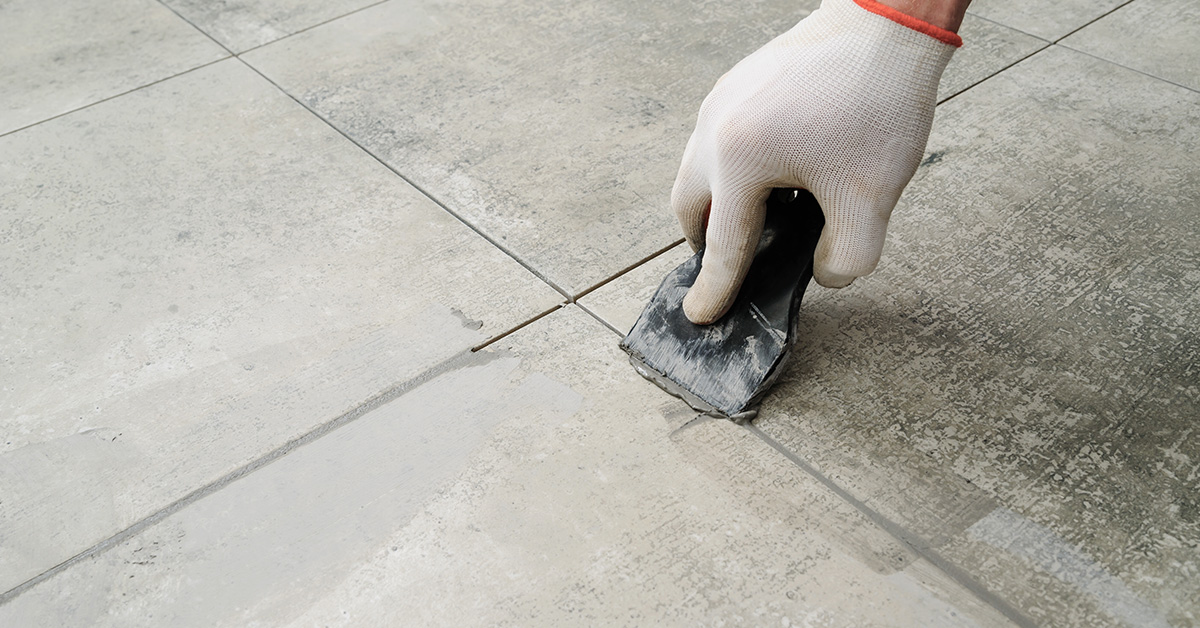 At some point, we all walk into a store or hotel, take one look at discolored grout and immediately write it off as "dirty." Because this is the most common observation we use to assess proper hygiene, the opinion of the establishment falls. Sure, any floor with lots of foot traffic eventually becomes dirty. But if your cleaner isn't doing the trick, then there's a good chance that this "dirt" is really damage. Damage to a grout seal, granite seal or stone seal can allow dirt to enter and stain the surface. Damage to the stone surface by acid attack or scratches results in a dull-dirty appearance. No amount of cleaning, no special cleaner or product can restore a clean appearance to a damaged floor. It simply is no longer "cleanable," impacting your guests' perceptions of you and your business until this problem is addressed. MARBLELIFE can help you restore "cleanability" to your surface, and in doing so, restore "clean" and all the positive effects that has for a business, restaurant or home. But the first step is figuring out exactly what happened and what is needed to restore "cleanability."
Damaged vs. Dirty
Dirty means there's a buildup of dirt and other substances on your surface that should come off with an appropriate cleaner. So, if it still looks dirty after a thorough scrub, or if it looks better initially but then returns to a dirty, dull appearance on drying, then it's time for a different strategy.
Damage isn't only a crack or chunk missing from your countertop that needs repair — it can be much less obvious when caused by a compromised sealer (or no sealer at all). Before you can get your surface looking clean, you'll need to repair the damage and properly seal it for protection. Our experienced technicians can tell you whether your surface is dirty or damaged. Either way, MARBLELIFE can help. We can perform most restorations in less than eight hours so your surfaces look — and are — clean once again.
Specialized Treatments
Grout. This is the mother of all cleaning frustrations — the primary reason being that many people don't know how to properly care for it. If you can't seem to get your grout clean, then it most likely needs to be restored and sealed (or resealed). Keeping your grout or any high-contact surface properly sealed means you'll have an easier time cleaning the mold, germs and mildew in your home that could potentially make your family sick.
Marble. Dull marble doesn't always mean dirty marble. Sometimes, what appears to be dirt is subtle etching that creates a hazy "dirty" appearance. If this is the case, it may need polishing to restore its luster. Whatever you do, don't use harsh chemicals to try to make it shine. If a marble-safe cleaner doesn't do the trick, it's time to call in the professionals.
Granite. Granite is quite hard and difficult to damage with normal use. But that doesn't mean you should ever do things like stand on your Ubatuba counter. Also, always use trivets to protect granite surfaces. If your granite looks dull even after a good cleaning, then it may require a thorough wax removal. How does the wax get there? Small amounts can be present in certain cleaning products and build up as a surface deposit with repeated use.
The Solution to Cleaner Frustration Always make sure your cleaner is safe for the surface you use it on. Many off-the-shelf cleaners contain acids that can damage stone and sealed grout, causing it to revert back to its "dirty" looking (damaged) state. But MARBLELIFE can help. Our experts can remove your old sealer, repair damage and re-seal it so your counter, backsplash or floor has protection from acidic cleaners and substances that could stain your surface.
Are you frustrated with "dirt" that won't go away? Leave the work to our experts at MARBLELIFE. We can diagnose, treat and protect your surfaces so they're cleanable and look good longer. Plus, our proprietary line of stone and tile care products will help you keep your tile and stone looking clean and pristine. Dirty, damaged or dull – MARBLELIFE can bring it back to life.