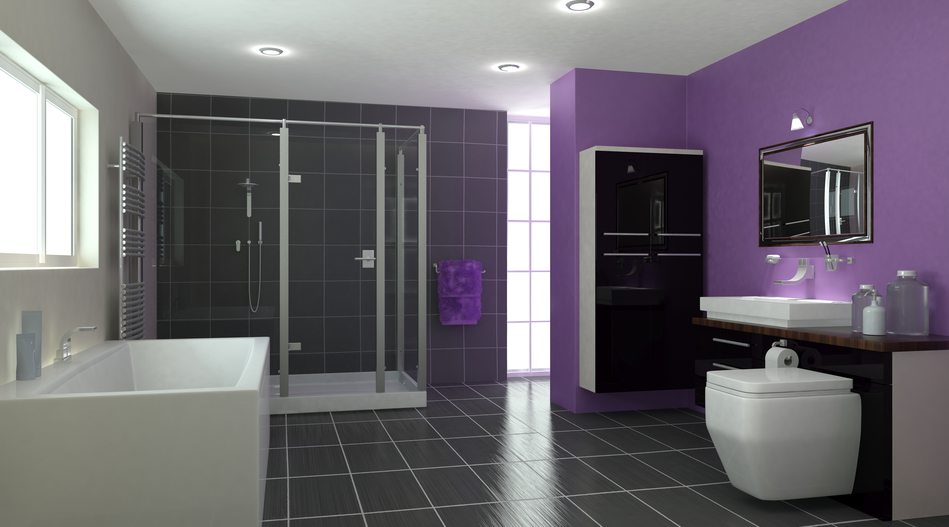 UGLY GROUT? MARBLELIFE® HAS THE SOLUTION
Clean, untarnished grout is key to keeping your man-made floors and counter tops looking new. The same cleaning products are used for all manmade tile grout. This includes porcelain, ceramic, Mexican tile, and concrete grout as well as sanded and non-sanded grout. Always contact a MARBLELIFE® professional to help with your purchase. MARBLELIFE® carries products for cleaning grout and tile as well as kits made specifically for each separate job. Man-made tiles are somewhat durable against acid cleaners. However, this does not include the grout. Acids can cause grout to lose its color and can cause crumbling of the grout. It's important to chose the right grout. A MARBLELIFE® representative can help you.
Your MARBLELIFE® dealer will recommend InterCare Cleaner for cleaning your tile and grout. This cleaner is safe for all types of surfaces and will give you a brilliant clean without damage. You just spray it on and wipe it off.
MARBLELIFE® InterCare Cleaner is very easy to use. You will see excellent results the first time you use it. Spray InterCare Cleaner into the grout and joints. Begin scrubbing with a soft bristle brush and wipe the dirty suds away. You can use a wallpaper brush for cleaning grout. You can also use a toothbrush for the small areas and in tight corners. Do you have heavily soiled grout? Use MaxOut Grout Cleaner by MARBLELIFE®. Pour this powerful cleaner into the grout joints and scrub with a soft bristle brush until the suds are dirty. Wipe away the dirty suds with paper towel or a rag. Repeat this process as needed. When finished, remove the remaining MaxOut Cleaner from the tile and grout with InterCare Cleaner for a magnificently clean tile floor. You will experience a highly professional grout cleaning.
MaxOut Cleaner by MARBLELIFE® emulsifies grease and dirt from your grout. It will not damage your Terracotta, porcelain, ceramic, Saltillo, or stone tile. This product works quickly on grease and dirt with the use of emulsifiers which removes the stubborn surface grime with agitation and it takes less time to produce beautiful results. MARBLELIFE® MaxOut is not acidic but is alkaline. Most grout manufacturers recommend not using acidic grout cleaners. Acid products will bleach the color of the grout and will eventually cause erosion. MaxOut is a powerful deep-grout clearner but is gentle on your grout. You will be amazed at how your grout will look.
When cleaning heavily soiled grout, you will need MARBLELIFE® MaxOut Cleaner, MARBLELIFE® Tile and Grout cleaner, a small bristle brush or a wallpaper brush depending on how dirty your grout is, a toothbrush for corners and tight areas. You can even use an old battery-powered toothbrush for cleaning the grout. Also, have plenty of rags on hand, a mop, and paper towels and you'll be good to go! When you see the results as you begin cleaning, you'll be glad you chose MARBLELIFE® as your stone/tile surface company. We offer the best products on the market today.
Give your local MARBLELIFE® dealer a call today. Whether you have a small job you wish to do yourself or a larger job needing a MARBLELIFE® Service Professional, you want you to be 100% satisfied. We believe you will be.
Call MARBLELIFE at (888) 524-3372 or visit us online to secure your FREE ESTIMATE at www.MARBLELIFE.com or to www.MARBLELIFEPRODUCTS.com to secure the care products appropriate to your surface, and your desire for an easy effective cleaning solution.