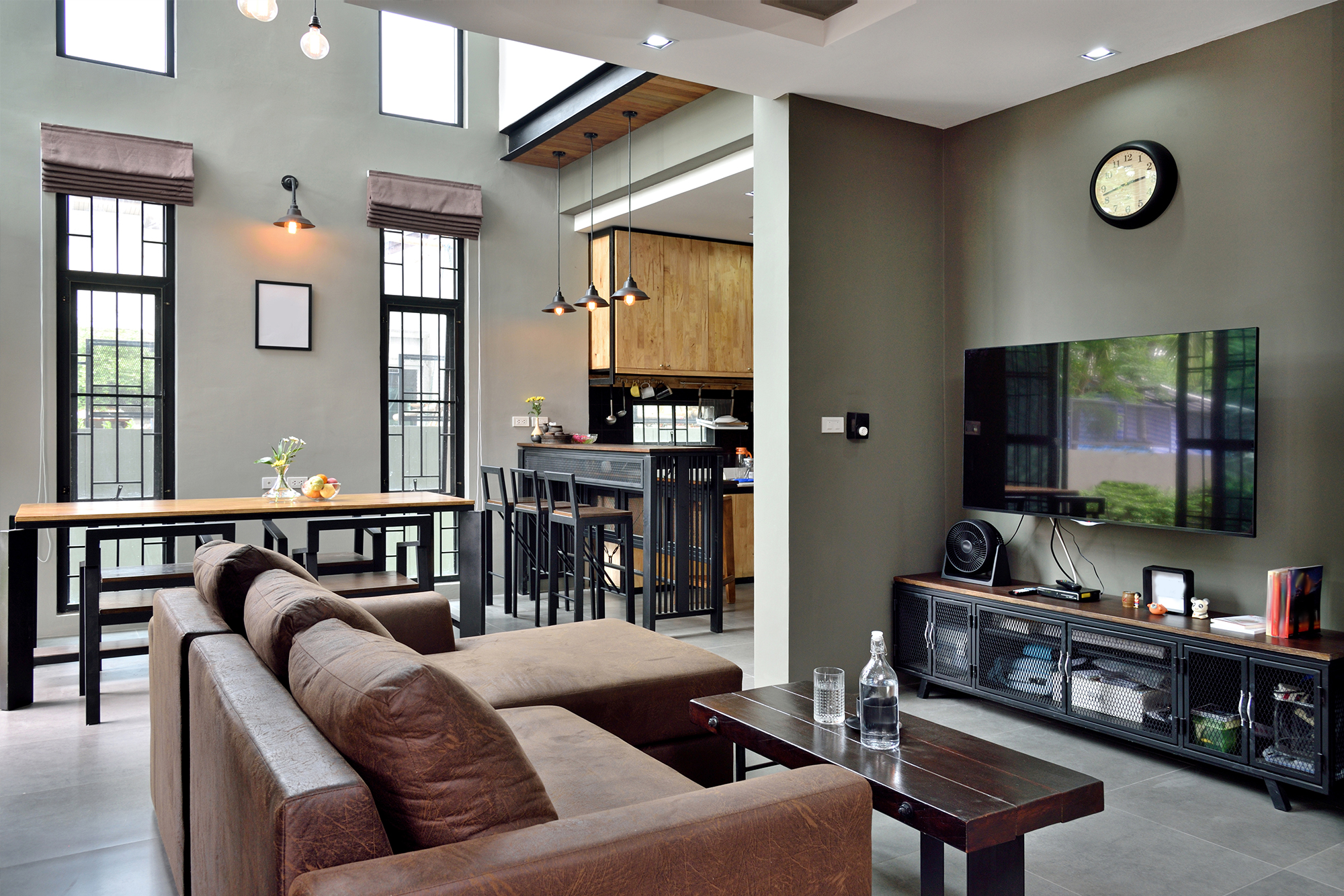 Right now, there's a whole lot of sharing going on at home for many American families. With remote work and learning a regular occurrence, many rooms are serving more than one purpose as bedrooms become offices and kitchen tables become classroom desks — and everyone has to share the great room to stream their favorite show. Ironically, it can be hard to find your own space at home in a socially distant world.
So how do you make the most of these multipurpose living spaces you never thought you'd need?
The Squeeze Play
Perhaps there used to be a time when you could spread out your files and laptop on the kitchen table to pay your bills, but now the kids need that space to do their homework. Sometimes you need to get creative to find little unused nooks to repurpose.
For example, if you have an ample hallway, could you squeeze in a small writing desk to make grocery lists and pay bills? Or, can you cozy up a bar stool to your kitchen counter for a quick perch? Even a walk-in pantry can have enough room for a quiet spot to concentrate.
Get in the Zone
If you have to carve out space in a large common area, then it's time to divide and conquer. Create different zones for different purposes: a meal prep zone, a bill paying zone, a homeschool zone, a home office zone and a play zone.
Loft spaces, like the one pictured above, can be great sources of inspiration in this regard. See how this one large area can be zoned for TV watching, dining, working and cooking. Use consoles and low bookshelves to visually separate large spaces.
Double-Duty Furniture
Sometimes, switching out individual pieces of furniture for items that can serve dual-purposes gives you the extra functionality you need. For example, replace a traditional nightstand with a small writing desk to carve out an extra workspace. There are also adjustable coffee tables that you can raise up to desk or dining height.
The tall, freestanding bar pictured above can have multiple uses for informal dining, homework or bill paying. And a generously sized dining table also makes an excellent workstation for kids and adults.
Multiuse Maintenance
It's a good bet that with so many home spaces getting so much additional use, you'll have to contend with spills and tracked-in dirt more than ever before. If you have stone and tile that hasn't been properly sealed, your surfaces are more vulnerable to stains in damage from everyday use. And with COVID-19 still an issue, you want to make sure you're cleaning and sanitizing regularly.
A proper sealer for your stone floors, grout and countertops not only helps protect them from staining, but also allows you to clean and sanitize more effectively. With all of that extra cleaning and wiping, you certainly don't want to use products that can damage your surfaces — like many "natural," acid-based cleaners available in stores and online.
Trust the MARBLELIFE family of top-quality cleaners and sealers to work safely and effectively on all your tile and stone surfaces. Our proprietary products are the result of years of research and experience in caring for residential and commercial spaces across the United States.
We've implemented special protocols during the pandemic for residential cleaning and restoration services during this time. Call your local MARBLELIFE professional today for all your stone and tile care needs.