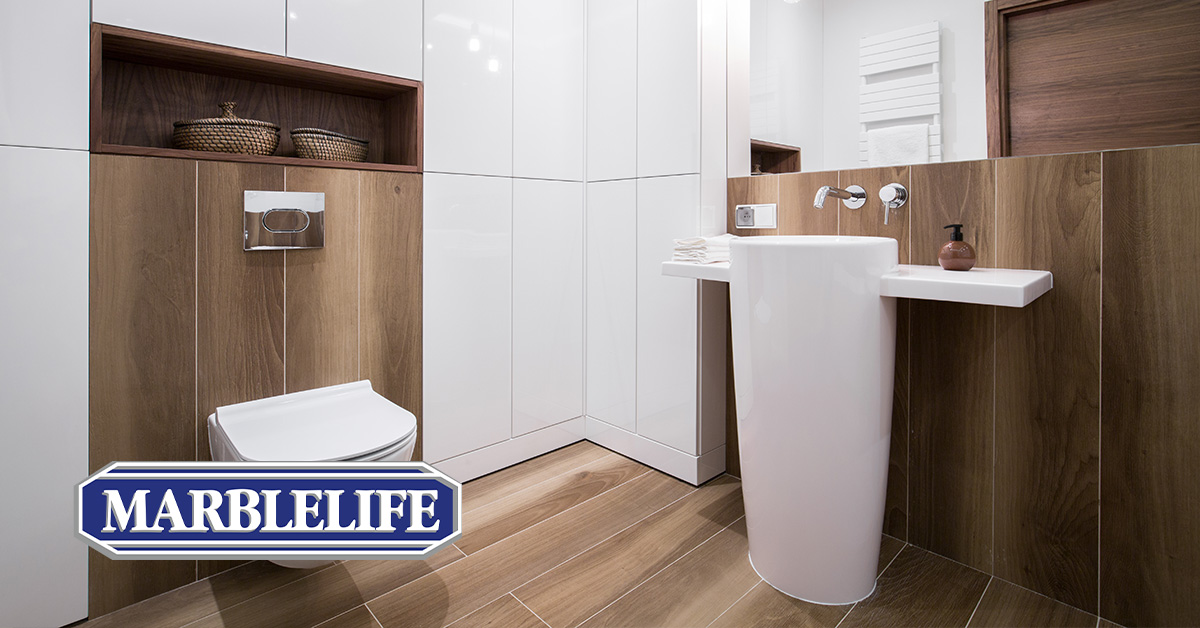 Porcelain plank floors offer the beauty and character of hardwood with greater durability and ease of care. Today, you can have the look of natural wood in rooms where maintaining wood has traditionally been difficult such as a kitchen, bath or mudroom.
The look and style of porcelain planks can range from rustic to refined. And with advancements in digital printing technology, the degree of realism that can be achieved is absolutely amazing. Now, your tile floor can mimic the appearance of oak, knotty pine, cherry, maple or just about any wood species.
Keep it (Looking) Real
But there's one thing that can spoil the illusion of an actual wood floor — dingy grout lines. Besides looking ugly, improperly sealed grout can harbor dirt and bacteria that your kids and pets could come in contact with daily. With porcelain planks becoming more common in more areas of the home, knowing proper cleaning practices is a must.
Another illusion spoiler is grout that contrasts too strongly with the wood-tone color of your tiles. After all, an actual wood floor doesn't use grout. As a general rule, keep the grout color close to or a little darker than the tiles to keep everything looking realistic. But what if it's too late — your floor is down and the grout is calling undue attention to itself? No worries! We can change the color of your existing grout and blend it with the rest of your porcelain plank floor.
Maintaining Your Porcelain Planks
MARBLELIFE will thoroughly remove any oil and dirt that can dull your floor. Once we're finished cleaning and sealing your porcelain plank floor, regular maintenance is a breeze. We find that most problems are the result of improper cleaning. This is why we've developed and formulated our proprietary line of cleaners — so that we could provide our service customers a product they (and we) could be confident in. A properly clean floor not only looks great, but it's also healthier for your family.
There will be no more need for harsh cleaners or strenuous scrubbing to keep your floors looking terrific with normal use. It isn't difficult to have a great-looking tile floor if you care for it properly. MARBLELIFE knows just what to do and can help you every step of the way.
We're Here to Help
With more than 30 years of experience cleaning, maintaining and restoring tile, stone and concrete flooring, our tile care experts are standing by to assist you and answer your porcelain plank floor care questions.
Call (888) 524-3372 to locate your nearest MARBLELIFE office and arrange for a free estimate to bring your floors back to life.
Call MARBLELIFE at (888) 524-3372 or visit us online to secure your FREE ESTIMATE at www.MARBLELIFE.com or to www.MARBLELIFEPRODUCTS.com to secure the care products appropriate to your surface, and your desire for an easy effective cleaning solution.