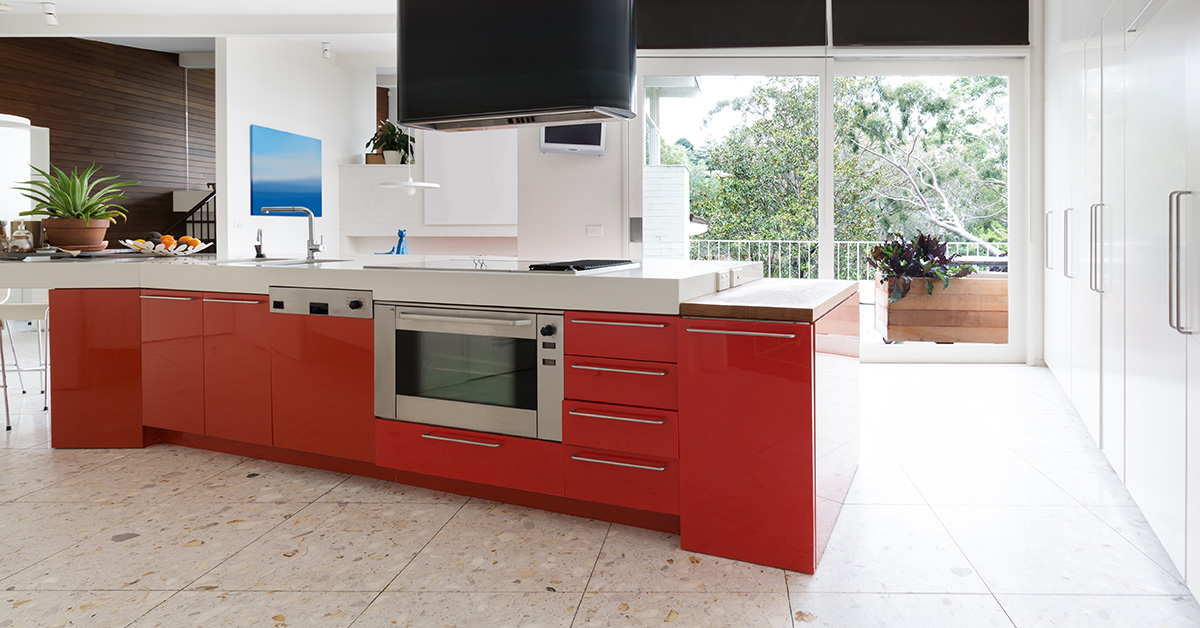 There's a reason a classic stays a classic. Homeowners and renovators who appreciate history already know the artistry of terrazzo. This timeless flooring is a composite material with chips of marble, quartz, granite, and glass floating together in a concrete or epoxy-resin binder.
Although terrazzo can be traced back to ancient Egypt, this graceful yet resilient flooring had a renaissance during the mid-twentieth century. Toward the end of the last century, owners of homes and businesses hid older terrazzo floors under carpet or tile, as they lacked the technology to restore it. But this retro material is enjoying a resurgence due to its beauty, durability, low maintenance and the availability of restoration sciences, services and products that did not exist 25 years ago. Terrazzo's distinctive style works in modern, midcentury, contemporary and traditional designs.
Terrazzo Cleaning and Polishing
When creating terrazzo, a matrix is overfilled with chips and allowed to set before technicians grind, smooth and polish the surface. Today, most terrazzo is bound with concrete or epoxy, which allows for a wide variety of colors, fast installation, and a thin but durable finish. If your terrazzo floor is intact and free from heavy stains, MARBLELIFE® concrete and terrazzo care products are a safe, effective way to maintain its color and shine in between professional treatments. Browse our product offerings here.
Terrazzo Polishing and Restoration
Time can be brutal, though, and if years of languishing under carpet or tile — or punishing foot traffic — has dulled the finish of your terrazzo, MARBLELIFE® can bring back its sparkle. Even if you're struggling with discoloration, major scratches or other heavy wear and tear, our professionals can artfully restore your floor. It's possible to have a concrete floor turned into a terrazzo floor by grinding through the cream above the aggregate in the concrete. We'll fix any cracks or chips as well as assess and match your existing terrazzo's characteristics, including:
Matrix color. Our professionals analyze the base epoxy and formulate a comparable colored resin to minimize any color difference. A color-match cement or epoxy resin is then custom prepared and filled with the appropriate marble chips.
Chip type, color and size. Marble chips are shade- and shape-graded to match the original chips for a seamless, integrated finish.
Chip distribution. We determine a mix of chips to blend the repair into the original floor.
Sheen and finish. After setting and curing, technicians hone and polish your repair to match the existing finish of your floor.
Expert Care for Your Terrazzo
Terrazzo is a time capsule of art and beauty. Enhance your historic building or home with a professional restoration of your terrazzo floor. MARBLELIFE® can bring back the beauty of your modern terrazzo masterpiece whether it's in your home or commercial space. Contact your local MARBLELIFE® professional for a free consultation and estimate.
Source
https://www.dwell.com/article/terrazzo-flooring-5a3c5003