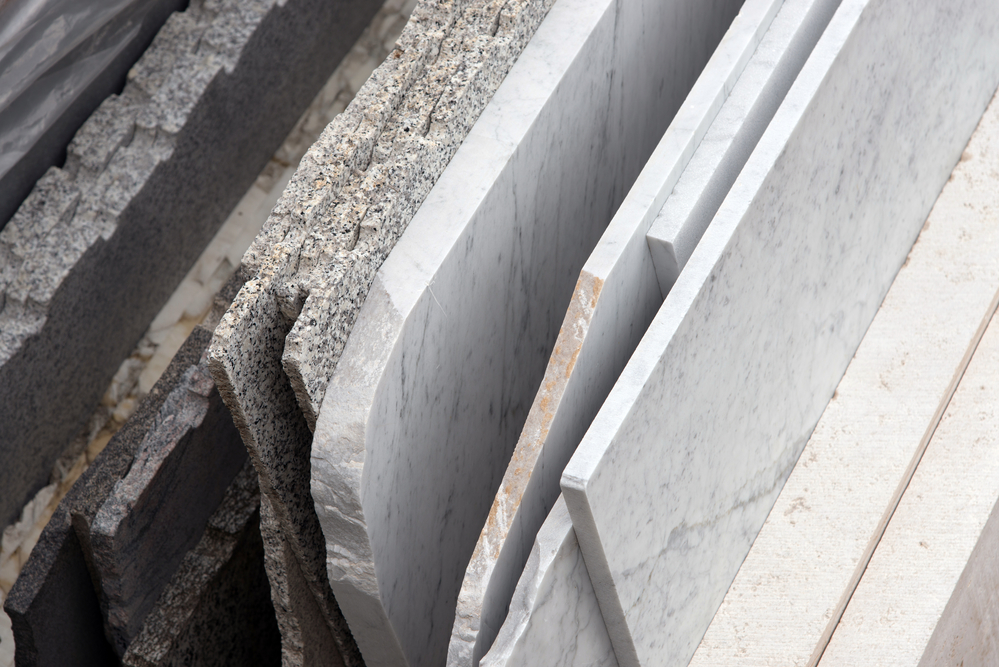 Cracks, pits, scratches, and dullness do happen to granite and it's not as hard to do as one might think. A slight scraping of a chair across a floor or an appliance on a countertop can cause damage. Cleaning granite with acidic products causes dullness and eventual unevenness. Learn the secrets to keeping granite looking brand new for years and years.
Once restored, granite floor or countertop finishes can be maintained using high-quality products. They must be non-acidic products. Acid-based cleaners (even simple vinegar) can damage granite and take the shine away. Acids will also take away the beauty and depth of the color. Granite should be cleaned, polished and sealed every 6 months to a year depending on how much traffic the surface receives. Countertops often need less maintenance, floors need more. Companies that offer maintenance programs for granite and other natural stone surfaces should offer a warranty or guarantee. They should also offer tips on in-between maintenance that the customer can do by themselves.
In the event damage occurs, always go with a reputable company. Recommendations by friends is helpful. A company being a member in good standing with the BBB or similar agency is an excellent way to check out a natural stone dealer. They should be proud of their work and willing to reveal their testimonials.
Pictures speak a thousand words. Ask the company to see before and after pictures from previous customers. Make sure they use up-to-date equipment and the top-brand cleaners and polishes. All of this information should be readily available on the internet as well. Ask questions. Find out if their technicians are certified. Find a company that maintains all natural stone, especially granite as some companies avoid granite. The company selected should offer a maintenance program and in-between small area cleaning and polishing as needed. Remember, every 6 months to 1 year is key to having beautiful granite surfaces whether it's a countertop or a large floor. And, make sure they offer high quality products to the customer to maintain small areas "just in case."
Dull spots on granite by doors, elevators or high traffic areas give the wrong impression. A good company will make sure these areas are taken care of as often as necessary. Additional polishing and sealing will match the rest of the floor. Make sure the company selected will do the little things along with the big things.
Some companies will even guarantee that a client will never need to restore their granite countertop or floor again as long as maintenance is done as recommended. They can do this for less than the cost to periodically restore the floor. Restoring a floor is a big job. Maintenance daily, weekly, and monthly with recommended products is a small job. You don't wash a car once every 2 years. Why wait for granite floors or countertops to look old before giving them the attention needed to keep them looking like new. Restoration is expensive. Avoid it with proper care.
Remember, acids cause damage. This includes most household cleaning products, fruits, sodas, and vinegar. Take care of granite and all natural stone and it will remain beautiful for years to come.
Call MARBLELIFE at (888) 524-3372 or visit us online to secure your FREE ESTIMATE at www.MARBLELIFE.com or to www.MARBLELIFEPRODUCTS.com to secure the care products appropriate to your surface, and your desire for an easy effective cleaning solution.