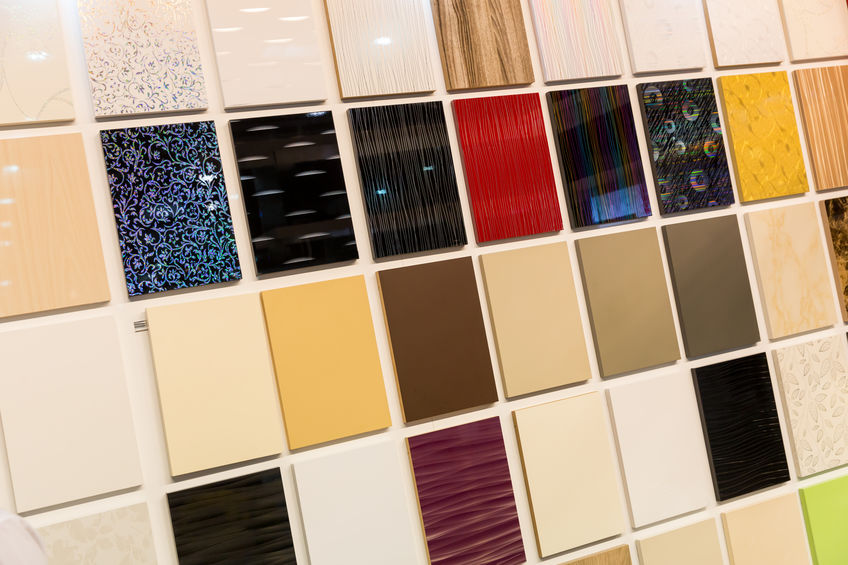 Ceramic tile is extremely versatile, and easily incorporated in a variety of environments across all sorts of decor. It works in bathrooms and on kitchen floors, backsplash walls and island countertops. So many possibilities with this material, but have you ever stopped to think about what goes into creating ceramic tile and why it works in so many different roles?
Ceramic tile: a history
Made from clay that has been permanently hardened due to oven-firing and often coated with a glaze, ceramic tile is found worldwide and in the relics of even the most ancient civilizations. From the ruins of ancient Rome and Egypt to the city of Pompeii, that has some ceramic tilework still beautiful after more than 2,000 years (now, that's what we call longevity!).
Here are a few reasons why ceramic tile has such a storied history:
Water you thinking
These tiles are made with specialized processes—oven-fired, hardened, and glazed—making these tiles virtually impervious to water and humidity and therefore, well-suited for moisture-rich environments like bathrooms and kitchens (grout, on the other hand, is a different story).
High durability
A properly installed ceramic surface is difficult to crack (if properly mortar supported and a stable floor bed) and can last thousands of years. If your ceramic tile does crack, replacement can be a relatively simple and inexpensive process. It is also stain- and wear-resistant (but not impervious else we would not have had to develop MARBLELIFE Tilelok reglazing systems), which can account for its sustained beauty over time, and longevity versus other natural materials.
Low maintenance
Dirt, debris, liquids and many other substances just sit on the surface of ceramic tile (especially if the tile has been glazed), making for easy clean-up. It's also a good stone for people who suffer from allergies, since ceramic doesn't attract dust, pollen, or other allergens.
Impervious to acids, there is a broader variety of cleaners deemed safe for use on this durable tile. However, care should be always taken when it comes to grout, as acids will damage the dyes resulting in fading color or lightening over time, and even more importantly can unzip the grout's seal resulting in damage to your grout's stain protection. Always clean your tile grout with a grout-safe formula such as MARBLELIFE® MaxOut Tile & Grout Cleaner designed to penetrate deep into the pores and pull dirt out. For daily cleaning, MARBLELIFE Tile & Grout cleaner easily cuts through oil and grease leaving sparkling surfaces behind.
If stained, have no fear, MARBLELIFE has developed their proprietary COLORSEAL processes designed to not just clean, but to replace the failed acid sensitive seal with a non-acid sensitive colorized seal allowing our craftsman to know when he has properly sealed the grout surface, re-establishing solid color, and doing so in a manner that can resist acid attack in the future.
Moderate pricing
Most ceramic tiles cost from $5-$10 per square foot, making it slightly more expensive than carpet but still less than hardwood, marble, or granite.
If you have any questions regarding ceramic or any other type of tile, be sure to contact your local MARBLELIFE office and a knowledgeable stone craftsman will be happy to assist you.
Call MARBLELIFE at (888) 524-3372 or visit us online to secure your FREE ESTIMATE at www.MARBLELIFE.com or to www.MARBLELIFEPRODUCTS.com to secure the care products appropriate to your surface, and your desire for an easy effective cleaning solution.
MaxOut Tile & Grout Cleaner Gallon Concentrate
MaxOut Cleaner Concentrate is a specifically designed formulation that emulsifies grease and dirt from your grout. It will not harm ceramic, porcelain, Saltillo, Terracotta or stone tile. This well established technology, using emulsifiers, works quickly on grease and dirt allowing for faster cleaning of grout, resulting in less time on the job. When used correctly, MaxOut Concentrate removes stubborn surface grime with simple agitation.