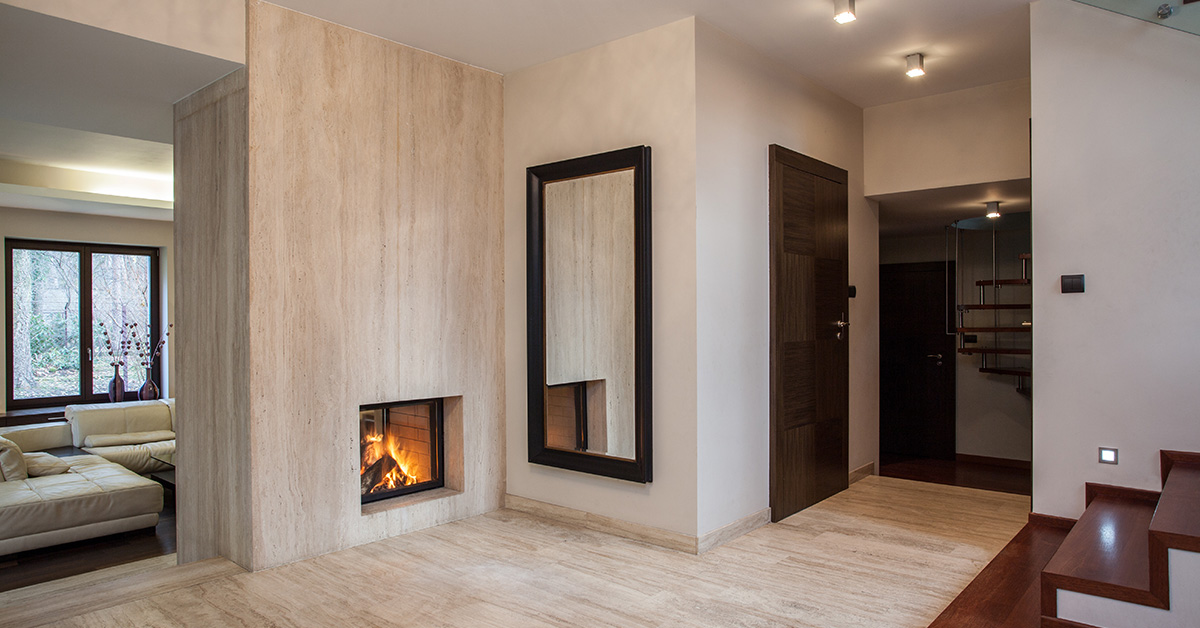 Travertine is a naturally porous form of limestone. And while it possesses a timeless beauty, travertine can also crack and open new voids with normal wear and tear. Unfortunately, each new crevice is another place dirt can hide.
MARBLELIFE® stone care professionals can take care of routine cleaning, fill chips or cracks, polish scratches or convert your open floor to a smooth, elegant and refined surface that's much easier to maintain.
DIY Better With MARBLELIFE
Our stone care specialists understand how to properly care for all your travertine surfaces. And we know the best way for homeowners to save time and money is by preventing problems before they start. To avoid accidental stains and etching, don't use a harmful, off-the-shelf acidic cleaner (even if it claims to be "all natural"). Whether treating open or filled travertine, MARBLELIFE® has the right products and expertise to deliver a beautiful result.
If you want to go the DIY route, it's critical to use products that won't harm or degrade your travertine. MARBLELIFE® stone care products provide a safe and effective clean. We recommend MARBLELIFE's Marble & Travertine InterCare Cleaner for homeowners who want to maintain their travertine themselves. There are other jobs, however, that really are best left to a qualified professional.
Travertine Repair
If chips, cracks and other damage are ruining the look of your travertine, MARBLELIFE® offers expert restoration services. Our travertine polishing techniques can quickly remedy spots, etches and light scratches.
Honing and polishing can restore travertine's luster — and surfaces can be finished to matte, satin or gloss depending on your preference. If you have never seen travertine with a soft satin finish, MARBLELIFE® technicians can show you how this will look on your floors, effectively changing the finish. We can color-match chips with MARBLELIFE's buff epoxy repair compounds to seamlessly blend repairs. Once filled and set, these compounds can be sanded smooth and polished to match your stone finish. Why go through the expense and hassle of replacing your floor when MARBLELIFE® has the tools and skills to restore it in place beautifully?
Fill 'Er Up
If you're tired of trying to keep dirt out of the pores of your open travertine, consider MARBLELIFE's Traverfil service, which expertly fills all those annoying holes with a repair compound for a smooth, easy-to-clean surface. You'll be amazed at the elegant and refined look of your new finish, and you won't have to deal with the frustration of trying to dig dirt and grime out of open pores ever again.
We're Here to Help
If your travertine needs attention, give your local MARBLELIFE® professional a call for a free consultation. A qualified stone care expert can guide you to the proper products and services. We can even provide an estimate based on your photos. Your complete satisfaction is our goal. And MARBLELIFE's professional cleaning and restoration provides in-home service with enhanced COVID-19 safety protocols in place.
We look forward to serving you.