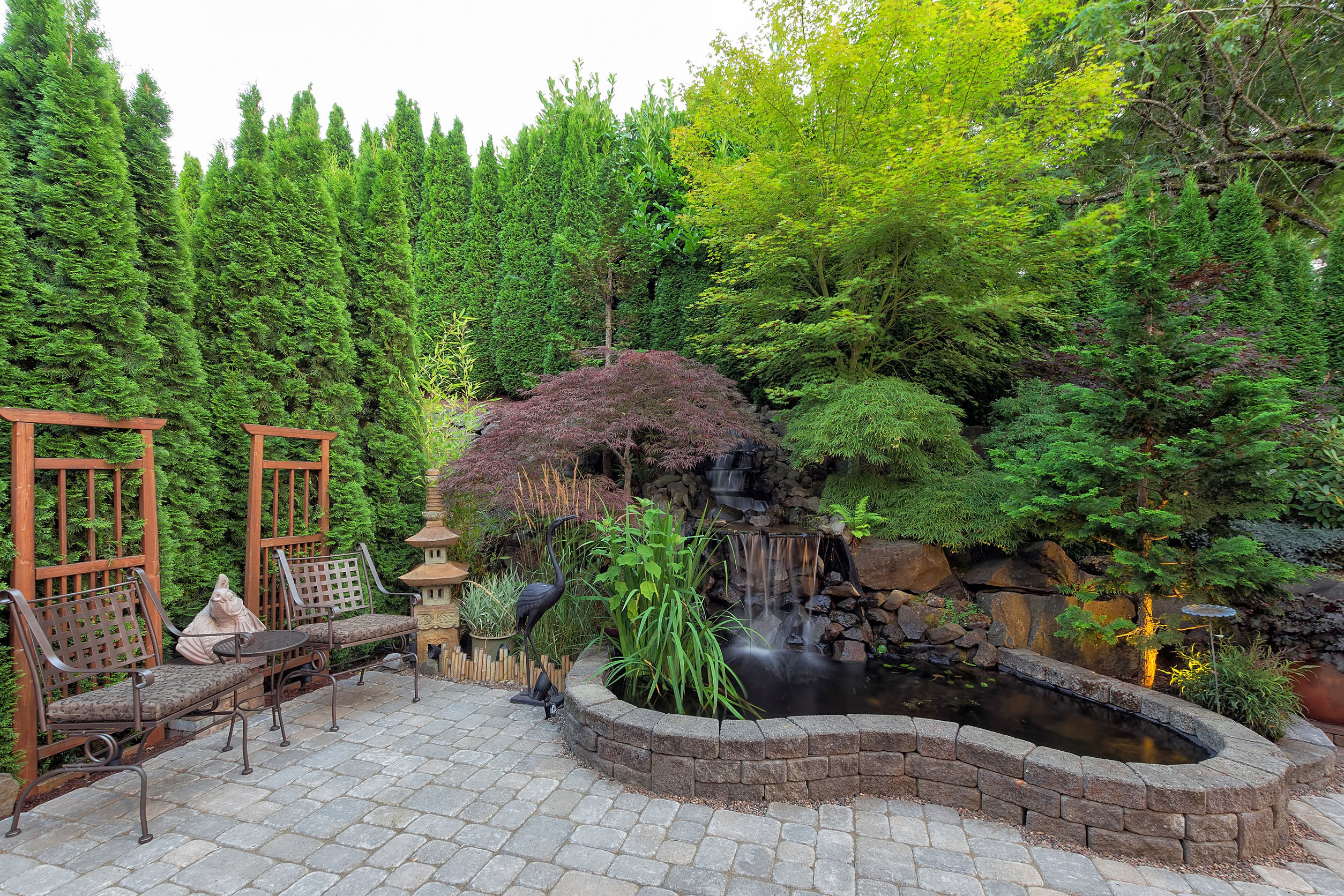 As warmer seasons return and it's only natural to want to spend some time outside enjoying the gorgeous weather. Have you cleaned up that stone, slate or brick paver patio in your own backyard? Are you guest ready?
Here are some quick-and-easy patio maintenance tips from the Stone Care Experts on how to get your patio back to party-ready in no time.
1. Clear the moss, weeds, and mildew
Mold and mildew can be tough (trust us, we know!). That is why we developed a product to facilitate how quickly we could service our clients. MARBLELIFE Mold & Mildew Stain Remover is formulated to quickly power through the toughest of mold and mildew stain, restoring a clean respectable party-ready appearance.
2. Sweep that stone
Most stains are caused by organic matter breaking down in place. A quick sweep is all it takes to avoid this nuisance. Send those leaves off the patio before they leave their mark. Sweeping regularly prevents dead leaves, dust, and soil from the garden from being baked into the surface by the sun, transferring them to areas where they can mulch to their hearts content.
3. Seal regularly
Best way to protect against stains, is eliminate the opportunity for anything to seep into your stone. This is the purpose of your sealer. Once clear of mold and mildew we want to seal the surface to slow down their re-appearance. Mold needs moisture and organic material. Sealers are inorganic by nature, making your surface a little more mold inhospitable. Once sealed, the acid-rain will begin to attack your seal, which is why you need to re-apply every other year or so. The good news is this is really easy. Apply, let set for a few minutes and wipe dry (important – you want to remove any excess from the surface as you want this IN the stone not ON the stone). Your patio is outside, giving rain free access, and making the frequency of sealing needed greater than your interior hard surfaces.
4. Clean with the right products
This is where the biggest problems get CREATED. Use an inappropriate cleaner, such as an acidic cleaner, and you can do damage to your seal, reversing all your positive efforts. Be sure to use a non-acidic cleaner to extend the life of your seal. MARBELIFE Floor Cleaner Concentrate provides the cost effectiveness of a concentrate, the effectiveness of a professional degreasing cleaner, without the damaging effects of an acid. Formulated for professional stone craftsman, this product is a work horse. Try it as a degreaser in the garage and it will blow you away, making it a staple inside and out. Our teams use a quarter once per quart for interior cleaning, and 2 oz per gallon (stronger) when working a floor.
5. Try polymeric sand
If your outdoor patio setup has stone tiles or pavers, polymeric sand is the perfect thing to fill the joints between them. Those places where weeds can sprout or pests can hide. The sand binds to the stone, improving the overall durability of the surface as a whole, making it able to withstand events like heavy rain and still remain in place.
6. Clean the grill
Grease, oils, and food remains attract dirt like a magnet. Removing them with a MARBLELIFE cleaner is easy since our cleaners were formulated to cut through these tough substances. They also have a habit of traveling from grill to patio based on spills, drips, and smoke carry. This is why a degreasing cleaner becomes essential on a party-patio of a family-kids patio. In either case, greasy spills are going to happen. When they do your efforts sealing the surface, will have bought you the time needed to clean up before you leave a big ole grease spot stain to remind you forever of this happy occasion. Your MARBLELIFE Intercare Floor Cleaner will make short work of even the greasiest burger mess, allowing you to smile comfortable that no harm has been done to your summer space.
Follow these tips and your patio will be party-ready and family-ready in little to no time.. For any other outdoor stone related questions or concerns contact your local MARBLELIFE office and a knowledgeable stone craftsman will be happy to assist you.
Call MARBLELIFE at (888) 524-3372 or visit us online to secure your FREE ESTIMATE at www.MARBLELIFE.com or to www.MARBLELIFEPRODUCTS.com to secure the care products appropriate to your surface, and your desire for an easy effective cleaning solution.
Mold & Mildew Stain Remover Gallon
Marblelife Mold & Mildew Stain Remover is a completely safe and highly effective way to eliminate those frustrating mold stains from your marble, travertine, slate or other stone and grout shower..