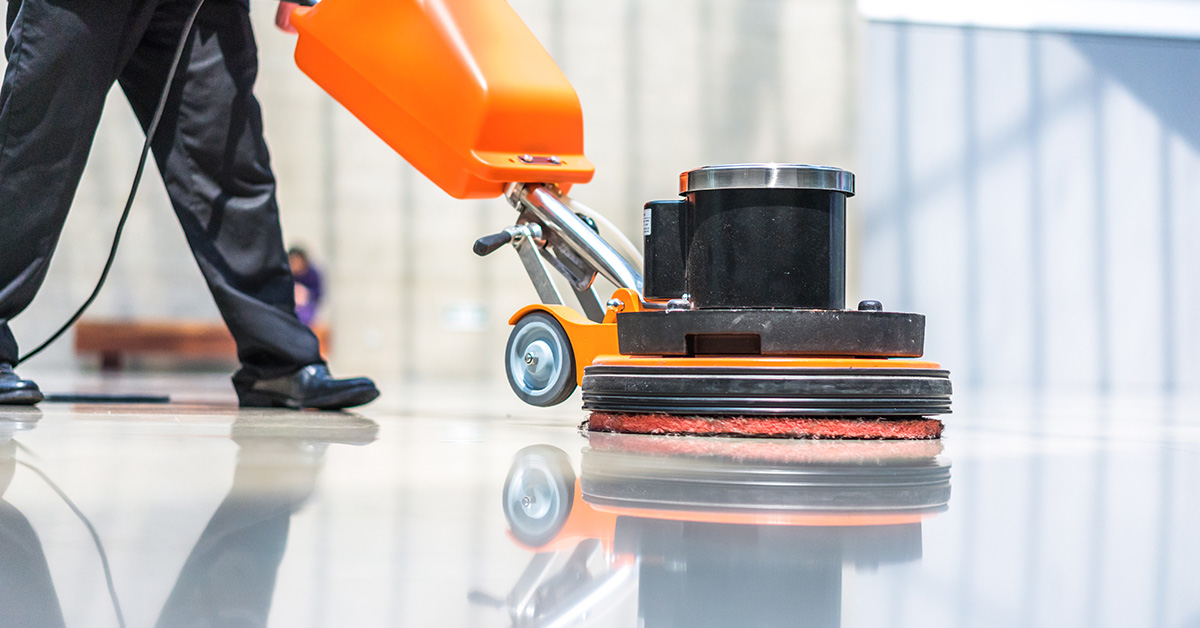 With the unfortunate resurgence of COVID cases, disinfection and maintenance of public spaces is more important than ever. If you're a business owner or cleaning crew operator, you need to ensure that your cleaning and disinfecting protocols are in top shape.
MARBLELIFE® will provide a complimentary, on-site consultation not only on the condition of your marble, granite, concrete and terrazzo surfaces, but also review your cleaning and disinfecting protocols — including the products, tools and methods in use. In many instances, we can identify opportunities for increased efficiency and effectiveness.
Consumers are staying home more, but when they do venture out into public spaces, they're scrutinizing the hygiene of the environments they enter. Cleanliness is literally a decision point for many prospective customers.
And while you may be taking many precautions, providing hand sanitizer, requiring masks and wiping down surfaces regularly, if potential customers see dirty, grimy grout in your store — or even your restroom — they may simply walk out the door. And, worse, they may tell their friends.
There once was a time when you might have been able to get away with simply going through the motions of cleaning, but today, clients expect your tile to look clean - not just be cleaned. The act of cleaning is a waste of time if the result is not a clean uniform surface. That means grout lines that are uniform in color and free of staining because stains mean not clean, and not clean means not safe. In hotels, restaurants and office buildings, study after study has indicated that the readily viewable high contrast appearance of discolored grout is the easiest and most used visual signal as to how well a facility is being cleaned, in the customer's opinion. They want to know what exactly you're doing to provide as safe an environment as possible.
We know that proper disinfection can't occur without the right cleaning techniques. If you're struggling to remove deeply embedded dirt and grime from your tile and stone surfaces, then your disinfection protocols could be compromised, putting patrons at risk.
MARBLELIFE® has earned the trust of property managers for hospitals, office buildings and retailers across the country. We understand how and why staining occurs, how to fix it, and how to ensure it never happens again. We can help you restore a clean appearance, and then show you how to maintain it with less effort and greater results Give us 24 hours, and you can have a brand-new appearance once again, and this time it will not be stainable. Once you understand what happened, it is a simple thing to avoid a re-occurrence. Boost your referrals, your clients' confidence in your facility's safety, and your commitment to maintaining a safe environment for them.
MARBLELIFE® is a long-term BOMA International Member. We're a two-time BOMA Detroit Vendor of the YEAR award winner (2016, 2018) and a 12-year Detroit TOBY Committee Member. While you may know us as the largest tile- and stone-restoration, maintenance and care company in North America, MARBLELIFE® is also a science company committed to the development of solutions designed to enhance the relationship between people, their buildings and their businesses. The state of your building impacts your business and clientele — we can help you leverage your building condition to improve your business bottom line.
These days, building tenants, guests, customers and visitors care more than ever about building hygiene. They interpret stained grout as dirty grout and perceive it as a janitorial failure or a building manager's lack of commitment — or competence. In the restaurant industry, this can result in a loss of recurring income and a stream of negative reviews. In the office building industry, it can translate to higher tenant turnover and elevated vacancies — both of which are a drag on building financial performance.
We understand the increased pressure you're facing and have cost-effective solutions to offer. Let us show you how your building's condition can enhance or detract from sales and your overall profit and loss. Call MARBLELIFE® today for a free on-site commercial property consultation with one of our maintenance specialists today.