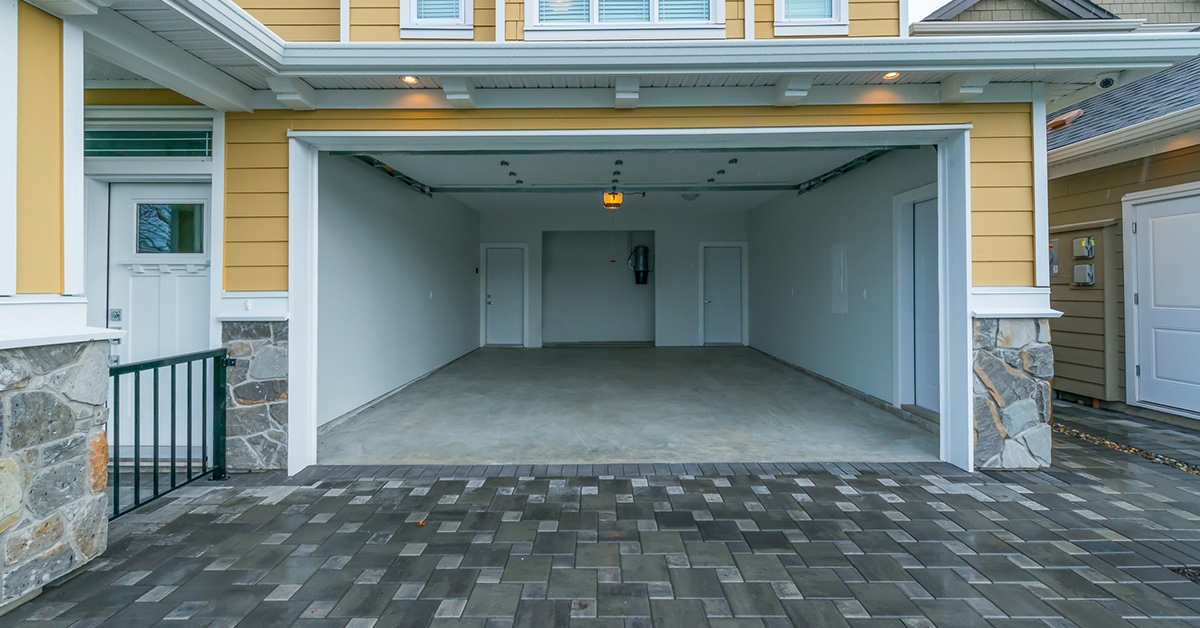 The new year brings with it a fresh start and the desire to get all the spaces in your home organized and looking great once and for all. If your garage is looking more grungy than great, however, then read on.
The garage is more than just a functional space for your vehicle or power tools. For many people, it's the main point of entry into their home on a daily basis — and walking through clutter and across a dingy concrete floor does not create a pleasant first impression. But no matter the condition, there are a number of things you can do to make your garage more inviting — all you have to do is take it step by step.
1. Conquer clutter. If your garage has become little more than a collection bin for household supplies, sports equipment, holiday decorations and other miscellaneous, homeless items, you're not alone. It's easy for this space to become a catchall for anything without a dedicated destination. The first step toward garage greatness is paring down what you don't need. So why not have a garage sale with all your extra garage goodies and use the proceeds to beautify the space?
2. Organize what's left. Once you're down to what you really want to keep, it's time to find a permanent place for all these items. There are many storage options for the garage. If possible, try to find a wall-mounted solution in order to keep your floor space open and clear. This will be safer (less chance of tripping) as well as easier to clean and maintain. There are even storage systems that suspend items from the ceiling. If floor-standing shelving turns out to be your best option, try to find units with legs or wheels so you can more easily clean under them.
3. Let there be light. A dark garage can appear dank and dingy even when it's perfectly clean. Consider a decorative light fixture rather than a bare utility bulb and use the maximum wattage your fixture allows to brighten up the space. Just be sure, since this is an indoor/outdoor space, that all fixtures are rated for this type of usage.
4. Add decorative touches. Just because it's a garage, it doesn't mean that your walls have to be boring white. Why not give your space some personality with a fun color, even if it's just on an accent wall? You can also hang artwork in the garage as long as it can stand up to humid, non-climate-controlled conditions. If you enter your house through the garage, add a functional but decorative mat to avoid tracking in dirt and debris.
5. Make your floor fabulous. You don't need to settle for a bare, unfinished concrete floor anymore. MARBLELIFE® Marblizedtm EnduraChip or Endura-Granular finishes offer over 100 different UV-resistant colors to mix and match to create virtually limitless design possibilities. Marblizing is suitable for residential garages and can give yours that professional showroom appeal. We can also create the look of granite with our MARBLELIFE Granular line. Go for a colorful, high-textured, non-slip Endura-Granular floor. And check out our metallic products for a more contemporary style.
You can turn your ho-hum garage into a showstopper in no time with a reimagined garage floor from MARBLELIFE. Call today for a complimentary consultation.