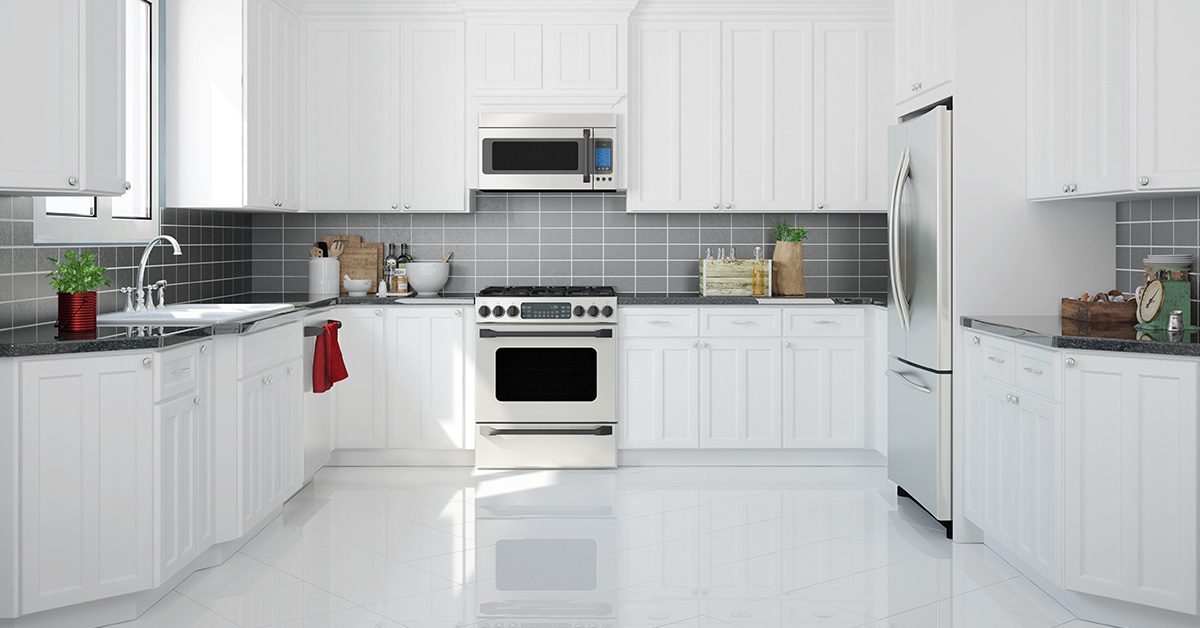 Not every "clean" is created equal. Going through the motions of cleaning does not always result in a "clean" appearance and may even make it worse if using an inappropriate cleaner. Ever clean a surface that looks "dirty" without getting a positive change in appearance? Odds are you have the cleanest damaged surface in town, but since damage can appear as dirty, no cleaner is going to get you to clean until the damage is restored.
MARBLELIFE® can deliver the deep-down clean you can trust.
A MARBLELIFE® clean is a safe clean. Inferior cleaners can damage stone and grouted tile surfaces with harsh acidic ingredients. Acids can etch delicate marble and eat away at the seal on your grout. With years of research and restoration service experience guiding us, MARBLELIFE® has formulated a line of proprietary tile and stone care products that safely clean and remove stains while protecting the surfaces in your home. With MARBLELIFE®, you won't ever have to worry about your cleaners damaging your floors, countertops or backsplash.
A MARBLELIFE clean begins with an assessment as to the root-cause of the dirty appearance we seek to address. If you have struggled with getting your surface clean, we can get you back to clean with an explanation and understanding as to what happened, how to avoid it, and how to maintain that "clean" appearance going forward. At this point, it becomes clear why all cleaners are not created equally.
A MARBLELIFE® clean is a deep-down clean. We don't simply apply products to superficially enhance shine and give the appearance of clean — we correct damaged areas, then take care of dirt and mildew at the source. That means taking the time to strip oils, waxes and other surface treatments when necessary. Without this important step, you can't truly get surfaces clean because you are not cleaning the surface, only what's lying on the surface.
A MARBLELIFE® clean is an easier clean. With thorough cleaning and sealing, you won't have to work as hard to maintain your surfaces as our sealers keep dirt and stains on the surface for easier removal. You'll save time on your regular maintenance and your back will thank you.
A MARBLELIFE® clean is a lasting clean. If you struggle to keep your tile and stone looking great over time, we can help. We can restore a clean surface and make arrangements to prevent it from re-occurring and simplify maintaining that clean appearance. The restoration, the sealing to prevent staining and then the cleaning are three distinctly separate events that all need to occur in order to maintain a "clean" appearance going forward. Once we strip the surface of any residue that can keep dirt and grime clinging to the stone or tile, we'll clean and then apply a high-quality sealer to help keep your floors and counters beautiful longer.
A MARBLELIFE® clean is a confident clean. When your floors are MARBLELIFE® clean, you'll rest easy when your kids play on them and when guests visit. They'll look great, and you'll know they've been cleaned right. You'll no longer reach for the dimmer when the doorbell rings or hesitate to show your overnight visitors to their sparkling guest bath.
How important is clean? Even before Covid-19, we all maintained a list of restaurants, gas stations and retail stores we will no longer visit because of the impact their "dirty" appearance has on our perception of clean, safe and healthy. Most people do not realize that those facilities may well have been cleaning regularly but with a cleaner that was actually creating the damage. If you struggle to keep your business looking clean, we can change everything — fix the problem, explain the cause, and re-align cleaning strategies with non-damaging cleaners.
Enjoy the superior clean that hospitals, restaurants, retailers, office buildings and fine homes across the United States trust MARBLELIFE to deliver. Our knowledgeable and experienced tile- and stone-care specialists will assess the condition of your surfaces and treat them with the safest, most effective cleaners available. And if you have any damage like etching, chips or cracks that require remediation, we can restore your surfaces to a like-new condition. In fact, they'll be better than new with protection against further damage.
If you are not satisfied with your clean, give MARBLELIFE a call. We are not cleaners, but we can help you diagnose the issues and enact the solutions to achieve your goal of a clean and healthy appearance. See what MARBLELIFE® clean means for yourself and schedule your in-home service today.