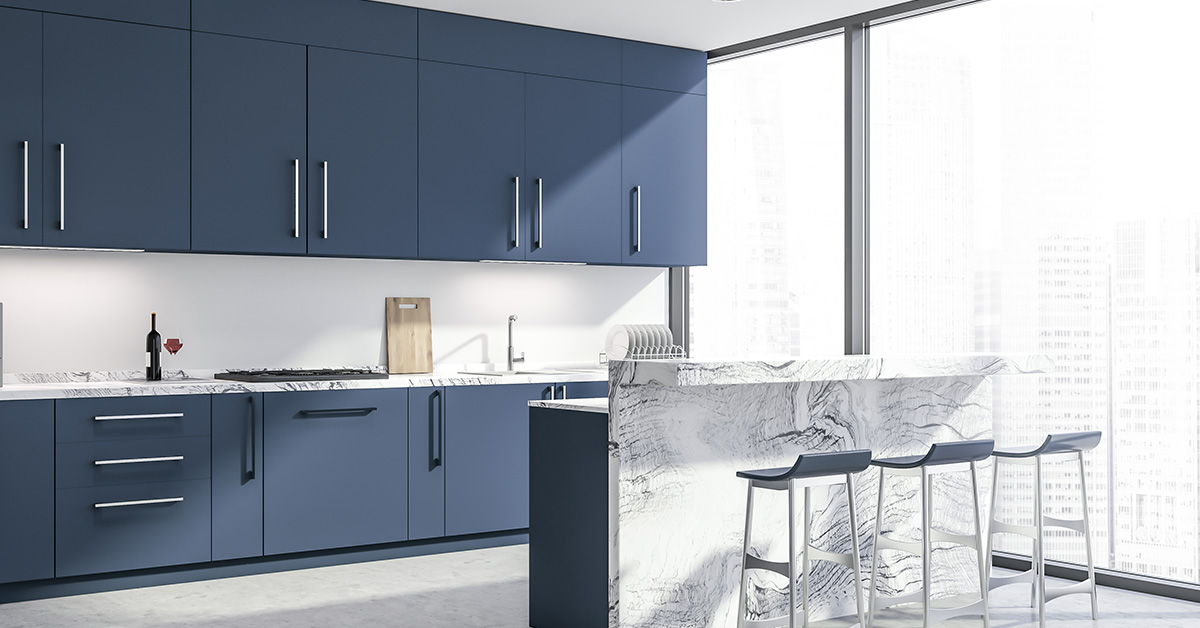 Leatrice Eiseman, the Executive Director of the Pantone Color Institute and world- renowned color forecaster, recently announced the Pantone 2020 color of the year. Every year, Pantone's color experts seek out influences in the world of color, from many industries including art, fashion, entertainment, lifestyle trends and technology sectors. Even social media influencers and major cultural and sporting events can influence this trendsetting decision. This year, after careful consideration, Classic Blue, PANTONE 19-4052, was announced as this year's color.
According to Eiseman, "We are living in a time that requires trust and faith. It is this kind of constancy and confidence that is expressed by PANTONE 19-4052 Classic Blue, a solid and dependable blue hue we can always rely on. Imbued with a deep resonance, Classic Blue provides an anchoring foundation. A boundless blue evocative of the vast and infinite evening sky, Classic Blue encourages us to look beyond the obvious to expand our thinking; challenging us to think more deeply, increase our perspective and scope the flow of communication."
Pantone's annual color predictions influence the home fashion industry, so you'll probably start seeing Classic Blue in upholstered and painted pieces and home accents in stores before long. But you don't have to wait to begin incorporating Pantone's latest pick into your home décor.
The pairing of this gorgeous shade with marble countertops and stainless door hardware is a timeless style that you can replicate with a can of paint and a few well-chosen accessories. This minimal look still has a classic feel because of the timeless material and color combination used.
A rich, saturated tone, Classic Blue feels bold, yet familiar. In this kitchen, the deep blue cabinets give what would otherwise be just another all-white kitchen a decidedly modern edge. However, this shade would look equally at home with lacquered grey cabinetry or even warm wood tones. The color of the twilight sky would pair well not only with a natural palette, but also with contrasting pops of color, including lime green and lilac.
Feeling Blue? Call MARBLELIFE
MARBLELIFE® can help you incorporate this year's top color in a number of ways. If you have a white subway tile backsplash, we can change your existing grout color to Classic Blue.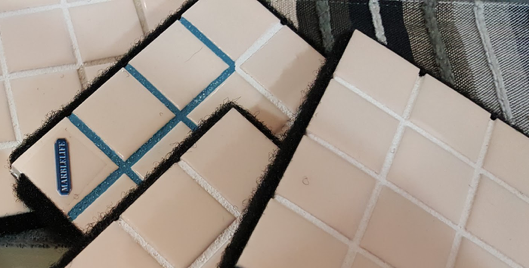 Or imagine the drama of a Classic Blue Marblizedtm concrete floor in a contemporary kitchen. Our metallic resin treatment creates a showstopping look that offers a marbled three-dimensional appearance. Our metallics can be added to a clear coating resin binder to create a variety of uniquely variable, stunning surfaces. We are more than stone and tile restorers — with MARBLELIFE, you can completely reimagine your interior.
This year, feeling blue is nothing to be sad about. You can create an interior that's both timeless and perfectly on trend with a little help from your local MARBLELIFE pro. We have 25 years of experience caring for fine tile and natural stone surfaces. Whether you need cleaning, sealing, polishing, restoring, or reimagining — we can help. Contact MARBLELIFE today, and start planning your dream interior.
Sources: https://www.pantone.com/color-intelligence/color-of-the-year/color-of-the-year-2020