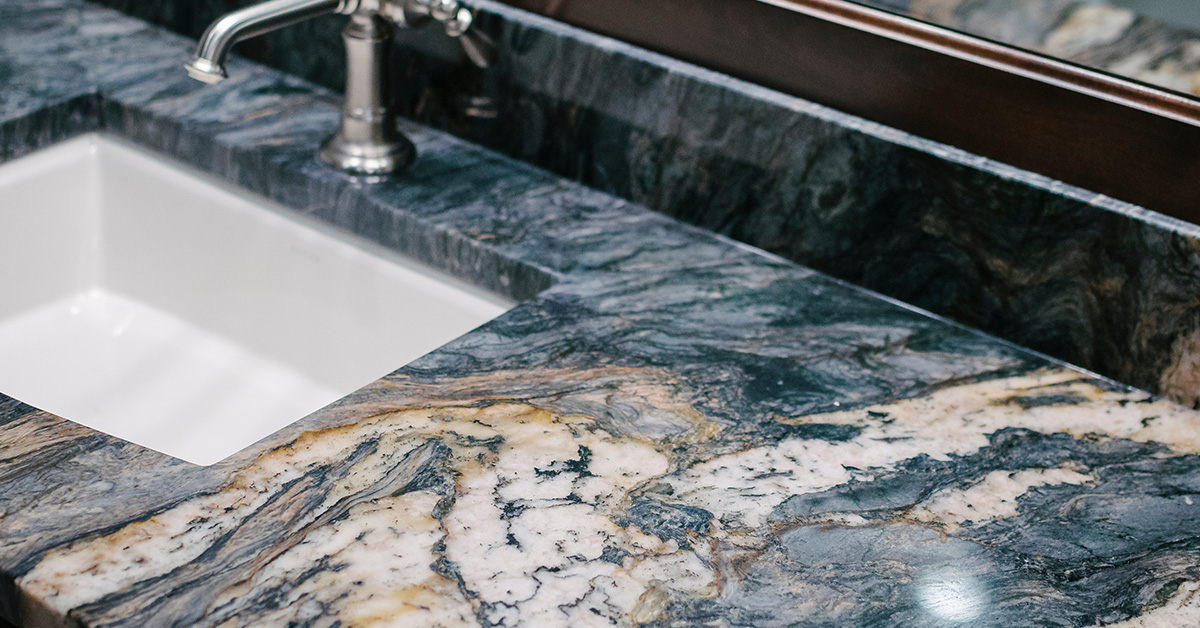 It's that time of year when we all try to improve ourselves by making New Year's resolutions. While we can't help you lose weight or start a meditation practice, we do have some suggestions for keeping your tile and stone surfaces looking terrific in the year ahead:
1. Never use acid-based products, glass cleaner, bleach, or all-purpose household cleansers on your stone surfaces. Even all-natural cleaners can have acidic ingredients like lemon or vinegar that can damage marble.
2. Let MARBLELIFE® seal your stone surfaces to protect them from potential staining. Proper sealing of your stone and grout can prevent the majority of problems before they ever happen. Even if they weren't sealed when first installed, it's not too late to give your floors and countertops the protection they deserve.
3. While it might be tempting to break out the "big guns" to attack dirt and stains, it's important that you avoid harsh, abrasive cleaners or scouring pads that can damage stone and leave ugly white scratch marks.
4. Use MARBLELIFE's specially formulated stone care products for the best results. Our proprietary cleaners were developed with years of experience in our own labs. We dedicated ourselves to creating effective formulas that will not damage your tile, grout or stone surfaces.
5. Use trivets, placemats and coasters to protect your stone surfaces to minimize the chance of scratches. Even though you may think your marble countertop is "hard as a rock," it is actually highly susceptible to scratching with improper use. If you are just installing a new counter, you can ask your fabricator to create trivets with your leftover materials. Just be sure to put protective feet on them so they don't scratch your counter.
6. Don't cut directly on your stone surface. Even if it's just to chop one little tomato, a sharp knife can damage your surface in an instant. Use an appropriate cutting board, or risk unsightly scratches and chips.
7. Never stand on stone counters. While they may seem sturdy, they may not support your weight and can crack or break, resulting in costly repairs. Break out the stepstool when you need a lift.
8. Keep a watchful eye out for any spills – and wipe up immediately to minimize the chance of staining. The longer a stain sits, the more difficult it can be to remove later. Keep a bottle of MARBLELIFE Granite Countertop or InterCare Cleaner (depending on your surface) handy for quick cleanups.
9. Place high-quality floormats at all the entrances to your home to minimize tracking dirt and debris onto your floors. And by high quality, we don't mean a "home sweet home" mat from your local discount store. You want a commercial-grade mat that can effectively trap dust and water.
10. If you have existing damage to your floors or counters, trust the knowledgeable professionals at MARBLELIFE to restore them. With over 25 years of experience, we've seen it all, and we can repair, rejuvenate, and restore your damaged stone surface.
Happy New Year from MARBLELIFE!