Transform your dull gray basement floors with vibrant colors and designs at a fraction of the price of tiling. A polished surface can brighten a space by 20%. A color stained surface introduces warmth and character to match the occupant. We can create the appearance of a luxurious floor in virtually any residential setting. Long-lasting and beautiful, the days of dull concrete are over. What used to be the base for tile, carpet, or other finishes, is now simply the empty canvas to your imagination.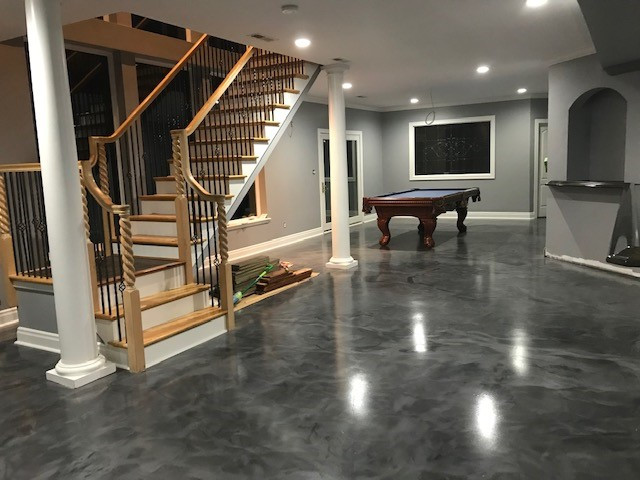 With MARBLELIFE, you have the ability not only to restore your concrete floor, but also to completely reimagine it. If your floor has cracks, pits or spalding, don't just patch it. For a little more, you can make it beautiful. This opens a whole world of design possibilities for your basement space. Homeowners can have the basement they've always dreamed of, with a durable, beautiful finish that enhances your interior design.

MARBLELIFE IMAGINATION can help you transform your space to the designs and colors you really want. Create your dream basement by calling MARBLELIFE today for a free in-home consultation for your concrete floor makeover — and let your imagination run wild!
Looking for More Inspiration?