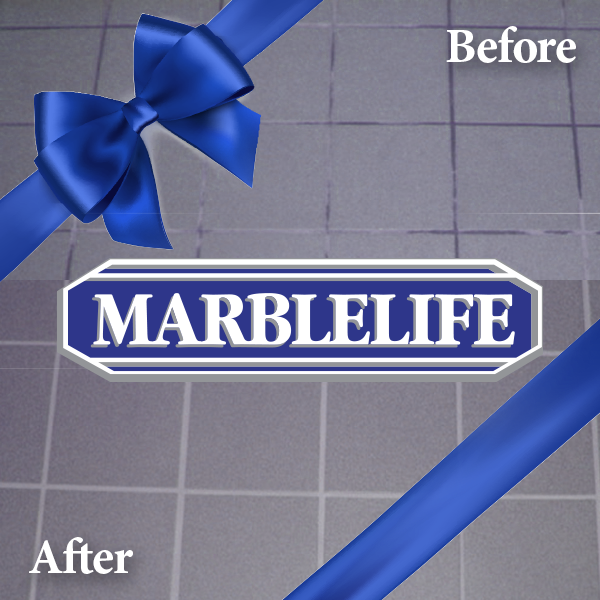 Running out of time to get a gift by Christmas? Schedule a MARBLELIFE ColorSEAL service and give your loved one the gift of time. We even have a PRINTABLE CERTIFICATE you can wrap and put under the tree!
Stained grout can take hours to scrub, and often with little results. We can restore your grout to its original appearance or a new color of your choice. You don't just want your grout to be clean – you want it to be ColorSEALED!
Plus, right now you can get $100 OFF ColorSEAL grout restoration & cleaning treatments when you mention this Holiday Special! On projects of $400 or more – good through January, 31, 2021. (Only available for jobs quoted after 12/22/2020.)
Unsealed grout can trap dirt and germs. Especially with current COVID concerns, this is not something you want happening in your home. ColorSEALing allows you to know you are keeping all of the dirt on top of the surface which makes it easier to clean. Plus, never deal with stained grout again! This is a permanent solution to repairing stained or damaged grout in your home or office.
Still not sure? Check out our ColorSEAL before and after gallery to see the difference we can make!
Call (888) 463-2780 to schedule your service, or schedule your free estimate today.
Ready to give your loved one ColorSEAL? Print this certificate and wrap it for the holidays!