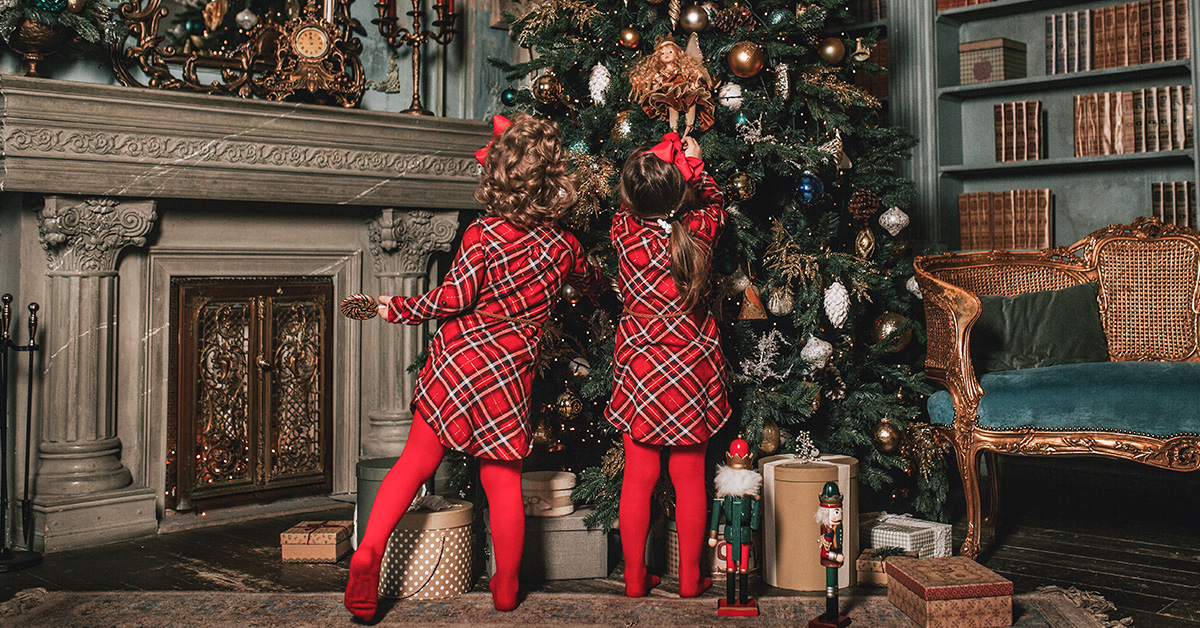 Sometimes, a trip down memory lane is just what's called for, especially during uncertain times. And a Victorian holiday conjures up warm feelings of nostalgia on chilly winter nights. Here are some design tips for ye olde-fashioned celebration.
Silver and gold alongside ruby and emerald green make for a bejeweled and beautiful color scheme. And if you don't have a bunch of gilded mirrors lying around, a trip to the hardware store can solve that. Just pick up a can of metallic gold spray paint and a flea-market mirror, and yule be good to go!
Snuggly, rich textures add warmth when the thermometer dips. Add velvet pillows, faux-fur throws and woven tapestry accents with tassels and lace. And don't forget a cozy rug in front of the fireplace. Speaking of fireplaces, nothing goes better in a Victorian setting than a stately marble hearth. MARBLELIFE® can get yours looking great before company arrives. Decorate your mantle with vintage treasures and garlands strung with your favorite ornaments.
When accessorizing olde-school, look for cut crystal, antique silver, polished stone and deep-wood tones. You can even take a woven cane chair or settee, like the one pictured above, and give it some gold spray paint too. If you like treasure hunting for antiques, this is your chance to put them on full display. Seek out leather-bound books, vintage holiday engravings and ornate, decorative boxes to stash special gifts. Inexpensive décor options include pinecones, evergreen sprigs, natural or silver-glittered branches and dried or faux fruit.
Accent your holiday tree and table with evergreens, grosgrain ribbon and dried flower and berries for a timeless look. Light up the candles for sparkle (but remember never to leave a burning candle unattended). If you want to add ambiance in a safer way, turn to the plethora of flickering LED pillar candles and tealights that are readily available online. And, of course, strand lights are perfect for holiday celebrations. These days, you can choose from standard, twinkle, color-changing and programmable styles, among others. Battery-operated mini-strings can really make your centerpiece shine.
Ultimately, holiday decorating is all about the sparkle and glow. And MARBLELIFE® craftsman can polish all the marble and stone surfaces in your holiday home to bring out their natural beauty and shine. Our elves can work their magic in kitchens, foyers, baths and floors all throughout the house so that everything looks guest ready in no time. They'll restore those dingy grout lines and dull countertops to a clean and welcoming appearance. But in case we don't see you before the big day, we wish you all a happy and healthy holiday as well as joyful celebrations with family and good friends.
Best wishes for a warm and wonderful holiday from everyone at MARBLELIFE®.