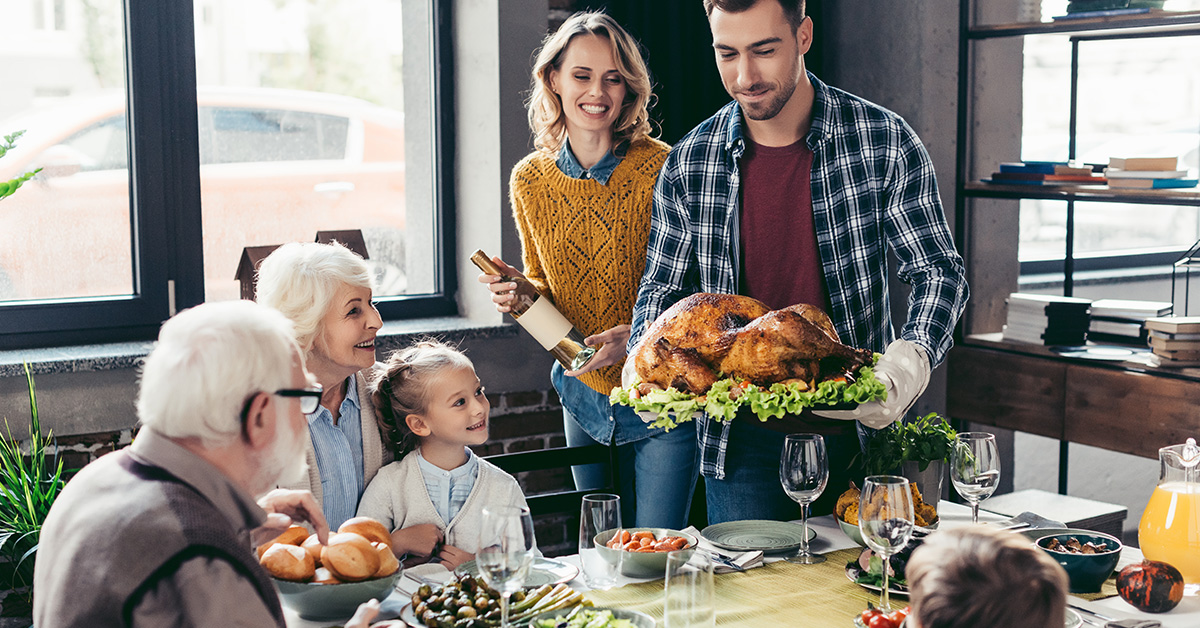 The spirit of Thanksgiving brings together family and friends to remind us of all we're grateful for — including the comfort of our homes as a gathering place for cherished celebrations. At MARBLELIFE®, we're proud and thankful for the trust all of you continue to place in us to take care of your homes each and every day.
Four Reasons to Be Thankful You Chose MARBLELIFE®
For keeping surfaces beautiful. No matter how many celebrations your home hosts, MARBLELIFE®ensures that surfaces look fresh and new year after year. Whether you need a polish, refresh, repairs or a full restoration — MARBLELIFE® has solutions for you. We've developed our own proprietary line of top-quality products for home use and provide expert repairs and restoration for tile and stone surfaces. Why? Because 20% of our residential work is required because an inappropriate cleaner was used that damaged the surface. Damage looks dirty, but you will be thankful MARBLELIFE's expertise exists to restore a cleanable surface before guests arrive.
For transforming and beautifying your home. Say goodbye to drab, dull floors. MARBLELIFE's Ultimate Floor transforms marble and slate floors, revealing the true extent of their beauty when they're polished flat and are uninterupted by the grooves in grout that collect unsightly dirt and grime. You won't believe the brilliant shine of a MARBLELIFE® Ultimate Floor. And with MARBLELIFE®, you won't want to hide your concrete floors under wood or carpet anymore. Our EnduraCrete finishes offer color, pattern, shine and protection that complement modern, industrial and traditional styles. And those stained grout lines? We have a solution for those as well, MARBLELIFE® can not only restore a clean grout line, but we can also seal it in a fashion that will prevent future staining. Farewell grungy floors.
For protecting your biggest investment. A home is the largest asset many families ever own and one that can be around for a lifetime — or even passed on to future generations. Properly maintaining your home can provide a big return on investment whether it enhances your day-to-day enjoyment or the property's resale value. MARBLELIFE® professionals can help protect that investment by maintaining or restoring the beauty of your hard surfaces both inside and outside your home.
For guaranteed quality

. Since 1998, MARBLELIFE

®

has expertly serviced homes and businesses, providing best-in-class care for hard surfaces. Every month, MARBLELIFE's nationwide network of professional craftsmen restores more than 1,000 residential floors, vanities, showers and counters, making us one of the largest residential service providers in the world.
We're Thankful for YOU
At MARBLELIFE®, we're grateful for you — our valued customers — today and every day. We're humbled by the trust you place in us year after year to maintain and improve your residential or commercial property. It's something we never take for granted. This holiday season and beyond, we'll continue to work hard to serve our customers and our community. MARBLELIFE® is here to benefit your home or business this Thanksgiving and for many holidays to come.