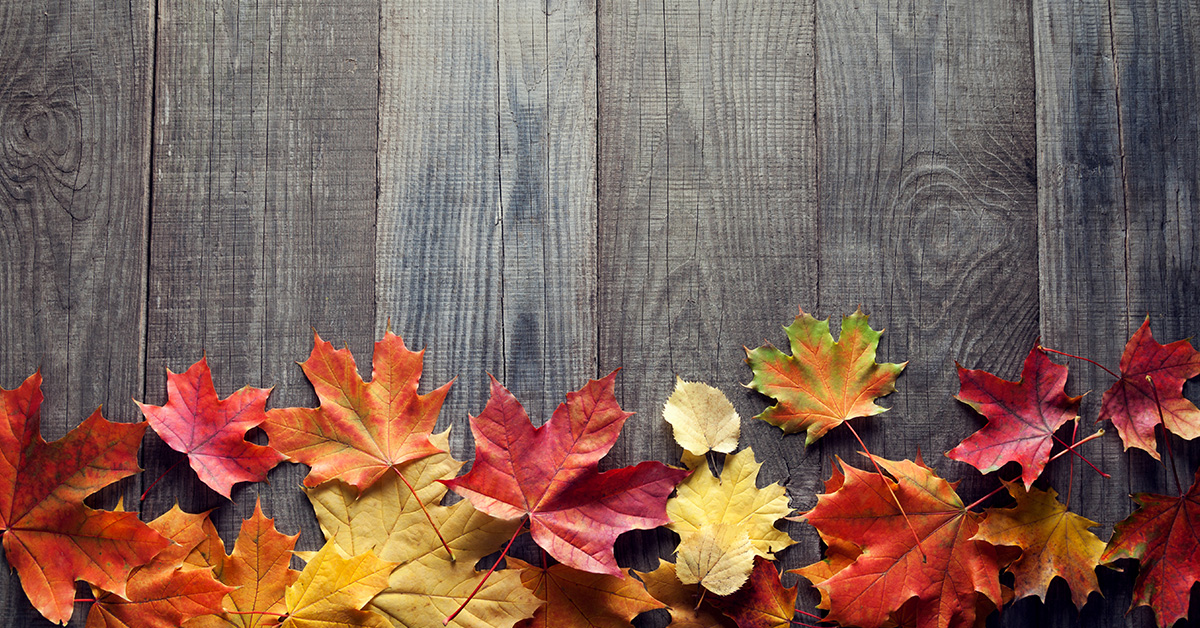 There's no getting around it. The days are getting shorter, the nights a little chillier and that sweater in the back of your closet is calling to you. Autumn is just around the corner, and it's time to get your home ready for cooler temps and cozy living once again. Luckily, there are a number of ways MARBLELIFE® can help make that happen.
Spruce up your hardscape. Hopefully, you've been so busy enjoying your patio and pool area this summer that you haven't noticed the dirt and mildew building up underfoot. Now is a great time to spruce up your pavers, concrete walkways, stone paths and porches. MARBLELIFE® can clean, restore and beautify all of these hard surfaces for the fall. Want to do it yourself? Check out MARBLELIFE® Mold & Mildew Stain Remover, formulated to help our professional teams cut through mold & mildew stains quickly and efficiently.
Stone and tile floors. Shorter days means more time entertaining indoors, so you want your floors looking their very best for guests and family movie night. Restoring a cleanable floor often requires a MARBLELIFE® restoration as damage often masquerades as dirt. Dull spots on floors and stained grout are sure signs of damage. Want to restore cleanability? Start with a call to MARBLELIFE®. Don't forget about the stone in your entryway — make a fabulous first impression with a sparkling clean and polished floor courtesy of MARBLELIFE®.
Dressier dining. Fall entertaining favors formal dinner parties over backyard barbecues, so if your dining room is in need of a little sprucing up, call your local MARBLELIFE® pro. We can clean, fill, polish and restore travertine and marble floors as well as seamlessly repair any cracks and chips before your first wine and cheese of the season.
Hearth and home. Once the temperatures start dipping, you'll be tempted to gather around your fireplace to curl up with a mystery novel or hang out to watch the big game on TV with friends. MARBLELIFE® can clean the dirt and soot from your slate, marble or natural stone fireplace surround and once again make it the focal point of your great room — and your decor.
Garage greatness. With cooler weather, you'll want to garage your vehicles more regularly to protect them from the elements. Take this opportunity to give your garage floor a thorough cleaning or even a major upgrade with a little help from MARBLELIFE®. We can clean and reimagine your garage to give it showroom appeal or turn it into that extra room you can use for projects or just a cool place to hang out. With polished and colored concrete from our ENDURACHIP coatings, you can install a showroom floor customized to show off your classic car's best side.
Our team of experienced tile and stone care specialists can expertly handle even the most challenging cleaning and restoration jobs. Call your local MARBLELIFE® pro to set up a free on-site consultation for all your indoor and outdoor hard surface maintenance restoration needs — believe it or not, the holidays will be here before you know it!