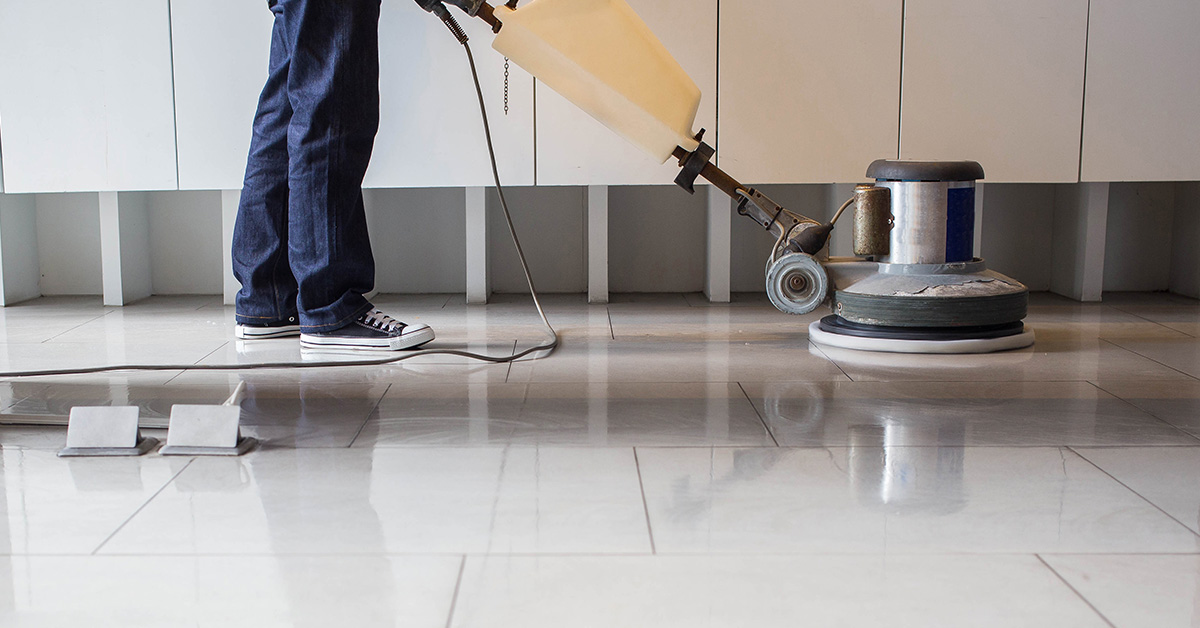 Lately, it seems like everyone is rethinking their work-life balance. And finding a rewarding career, consistent with personal values and lifestyle, has become an even more important consideration. Whether you're seeking a pathway to a management position or a job that's people-oriented — and gets you out from behind a desk — MARBLELIFE® might be exactly what you've been looking for.
An industry leader in surface care, MARBLELIFE® is a brand and company respected worldwide for excellence in service, innovation in products — and commitment to its employees. We're seeking full-time sales and service associates to join us. Our team members are supported through expert training, quality mentorship and competitive salaries and benefits.
Become a People-first Professional
Client relationships are everyone's job at MARBLELIFE®, but as a Surface Care Technician or Sales Associate you'll put people at the center of your work experience every day.
As a Surface Care Technician, we will train you to operate all the equipment necessary to expertly care for and restore stone, tile and grout. You will learn how to convert dull concrete into a polished, high-quality specialty floor, restore and improve surfaces with MARBLELIFE'S proprietary products and help clients transform their homes and businesses into properties they can enjoy and be proud of for years. The before and after WOW improvement of our work and products sets you apart with the skills you will gain and the pride you will feel every time you complete a job.
As a Sales Associate, you'll have pre-scheduled appointments with potential customers and provide in-home consultations. You will help assess client surface care needs and suggest services to care for or improve their property. You'll measure surfaces, answer questions and write up quotes. On the commercial side, your job will involve visiting hotels, class A office properties and other commercial facilities and building professional relationships.
Competitive Salary and Benefits
Surface Care Technicians start earning $15/hr while training and $17/hr one month after training is complete. As their skill level grows, craftspeople can earn $20-$25/hr in as little as six months. Our generous compensation program includes another unique feature in that it auto-adjusts with inflation.  And you can earn even more by upselling a variety of fantastic products and services. MARBLELIFE® Sales Associates have unlimited earning potential. You will receive a base salary plus commission — or, if desired, a full commission-based program for selling tile and stone care services. Plus earn 5% on all sales across the country for any nationwide accounts you sell!
Health insurance, vacation time and retirement plan benefits vary by location.
Room for Advancement
We offer promotion pathways for all associates with the opportunity to advance to master technician, salesperson, project leader, operations manager or general manager. The MARBLELIFE® corporate team all started out with the same training you will go through — so you can aim high as you grow your expertise and career.
Work That Supports Your Lifestyle
The benefits of a career at MARBLELIFE® go well beyond a paycheck. We offer flexible work schedules with optional weekend work. Your work site can change daily from restoring marble in an elegant townhome to helping an A-list hotel enhance its grand ballroom — it's hard to be bored at MARBLELIFE®.
Ready for a New Life With MARBLELIFE?
If you're dependable and honest, and work with integrity, you might be the next person to start a lifelong career at MARBLELIFE®. We value employees who are comfortable speaking with homeowners and building managers and are driven to deliver excellent results for clients. You don't need experience, but must have a valid driver's license, a clean driving record and the ability to work with your hands and lift our equipment and products in and out of a commercial van. We will train the right candidate. Now is a great time to join the MARBLELIFE® team.
To learn more about MARBLELIFE® career opportunities, call 888-795-0655. We're excited to share more about our company and your potential to grow with us.