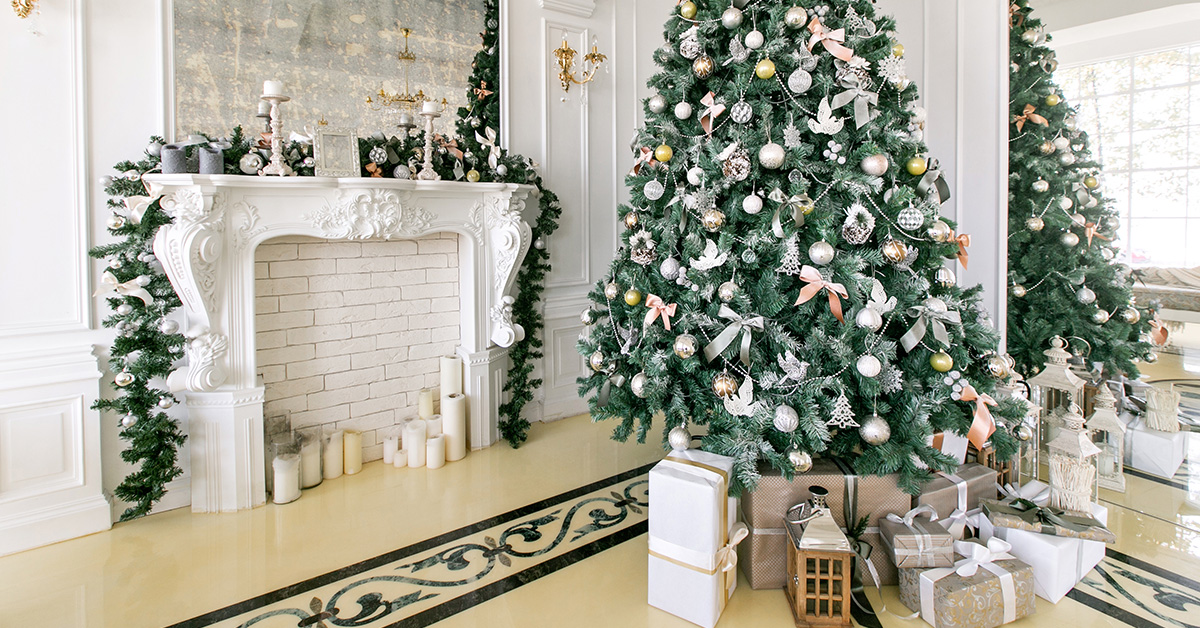 The holidays are closing in fast. You've got so much to do with all the gift shopping, wrapping, cooking, baking, decorating, and card writing. Not to mention activities with the kids. With all that going on, how are you ever going to get your house "guest ready" before company arrives? Don't worry — MARBLELIFE® to the rescue! Let us do all the hard stuff — we'll scrub your floors, bathrooms and showers to get them sparkling clean before you can say, "Jack Frost!"
We Have Solutions for Every Room in Your Home
Mold is one thing that isn't particularly merry. The MARBLELIFE® pros can make your dingy bathroom tile and grout clean enough to even pass your mother-in-law's closest inspection. And if you miss your bright white grout, we can turn it as white as snow and protect it with a sealer to keep it looking great longer. If you have struggled to get there, it's possible there is more than one issue. MARBLELIFE® can recognize the signs and work the problem to not only restore a clean appearance but also the cleanability of your surfaces.
We can clean all the tile and stone surfaces throughout your home, whether in your kitchen, great room or dining room. And if you have any cracks or dull spots, we can expertly treat and repair them in time for the festivities. Give us a challenge and we'll deliver like Santa on Christmas morning.
We'll clean and polish your travertine or marble entryway to make a good first impression for any elves that drop by. We can fill cracks and chips as well as repolish worn stone surfaces so they look pristine for the new year. And if you have a marble fireplace or hearth, we can have that looking terrific for your holiday photos.
And Your Outdoor "Rooms" Too
Outdoor entertaining is making quite a comeback this year. Perhaps you're planning a little backyard al fresco holiday dining with friends and family or a Christmas cocktail party poolside. The experts at MARBLELIFE® can spiffy up your concrete or travertine patio so it's guest-ready in time for all the fun. Don't let a little mold darken your patio floor and your festive atmosphere — give MARBLELIFE® a call and enjoy a pristine, healthy surface for the season.
You've also probably invested quite a bit of time hanging holiday lights and setting up your illuminated reindeer on the lawn. Now, complete your Christmas curb appeal by having MARBLELIFE® clean and seal your driveway and walkways.
Schedule Your Spruce-Up Today
You've decked the halls and hung the wreath. Now make sure your floors, bathrooms and other tile and stone surfaces look just as merry. Give yourself a little gift by restoring your home to its original beauty and enjoy it with your family this season.
If you want to DIY it, you can purchase our proprietary tile- and stone-care products here. Call your local MARBLELIFE® specialist today to schedule your holiday spruce-up in time for Santa's arrival. After all, you don't want to end up on his naughty list!